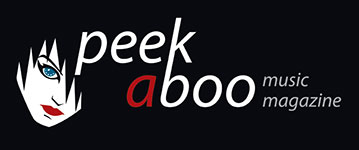 like this movie review
---
Mon Pire Cauchemar
Movie
[80/100]

25/12/2012, Didier BECU
---
It seems like the queen of arthousemovies Isabelle Huppert wanted to star in something different. Only a logic thing as therefore the most famous redhead from France appeared in pictures from Michael Haneke that are hard to digest. This time Isabelle choose to feature in a lightweight comedy and as we all know, the French have a very good nose for things as such. If you add the talent from Benoît Pielvoorde (Belgiums finest actor) with that than you have with Mon Pire Cauchemar (My Worst Nightmare) a comedy to cherish.
Agathe Novic (Isabelle Huppert) is the owner of a famous gallery and even if she can tell you everything about art, she definitely has forgotten how to live. She forbids her son all the good things in life and her relation with her older friend François (André Dussollier) has lost its vital energy. Her life changes completely when she meets Patrick (Benoît Poelvoorde). This working class guy is the total opposite from the artlover. He talks dirty, he's 24 hours drunk and he doesn't understand one bit of art. But you know the cliché that tells you that opposites love each other most, not? And yes, as expected the two fall in each other arms but before before this happens, you'll die laughing by lots of crazy scenes!
Une Pire Cauchemar might be a movie without surprises, but director Anne Fontaine (famous in France for Nathalie and Coco Avant Chanel) uses the ingredients from other classic movies, although done in a rather brilliant way. Once more Isabelle Huppert proves she's the best actress from Europe who plays every role in a superb way. And yes, after some minor performances it seems like Poelvoorde is back on track as well.
Une Pire Cauchemar was one of the highlights from the Ghent Filmfestival in 2011 and is now in the Benelux available on dvd through A-Film.
Didier BECU
25/12/2012
---
Blijkbaar had de arthousekoningin Isabelle Huppert zin in een verzetje, want na loodzware films van o.a. Michael Haneke liet de rosse zich verleiden tot het maken van zo waar een boulevardkomedie. En tja, ook al spreekt de naam voor zich moet het worden gezegd dat niemand zoiets beter kan dan onze Franse buren. Als je daar nog eens het talent van Benoît Pielvoorde (de beste Belgische acteur die er is) bovenop gooit dan heb je met Mon Pire Cauchemar een komedie om de vingers van af te likken.
Agathe Novic (Isabelle Huppert) is eigenares van een befaamde galerij. Alhoewel zij alles weet over kunst, heeft ze vooral vergeten hoe te leven. Het ijskonijn verbiedt haar zoon alles en haar relatie met de veel oudere François (André Dussollier) is eveneens volledig verzuurd. Haar leventje wordt echter volop overhoop gegooid als ene Patrick (Benoît Poelvoorde) haar levenspad kruist. De metselaar is totaal het tegenovergestelde type. Patrick is grofgebekt, zuipt zijn dagelijkse liters bier en heeft van kunst geen jota begrepen. Zoals het cliché het zegt, zijn het de grootste tegenpolen die voor vuurwerk zorgen. En inderdaad, na een resem dolkomische situaties vallen de twee letterlijk in elkaars armen.
Une Pire Cauchemar is weliswaar een komedie zonder verrassingen, want regisseuse Anne Fontaine (die in Frankrijk een hele dame is dankzij geslaagde hits als het prostitutiedrama Nathalie en Coco Avant Chanel) volgt hondstrouw de illustere voorbeelden, doch doet zij dat op voortreffelijke wijze.
Isabelle Huppert bewijst nog maar eens dat zij de beste Europese actrice is en dat zij elke rol vol overgave speelt. Ook Poelvoorde is in goede doen, want na enkele mindere rollen is hij als de hondsbrutale Patrick weer volop in topvorm.
Une Pire Cauchemar was één van de hoogtepunten op het Filmfestival van Gent in 2011 en is nu via A-Film in de Benelux op dvd uitgebracht.
Didier BECU
25/12/2012
---