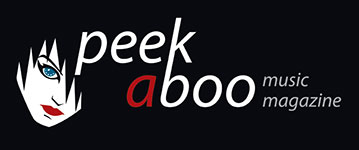 like this tv series review
---
Palermo Connection
Movie
•
TV series
Crime
•
TV Series
Dutch FilmWorks
27/10/2014, Didier BECU
---
We have categorized Palermo Connection under the term of series, but that's not exactly true as you can find in this DVD-box six television movies (each with a length of 90 minutes) that feature the adventures from Italian cop Angelo Caronia (Riccardo Scamarcio).
The first part is set in Rome. From the very beginning we notice that Angelo is an arrogant dick who thinks he's the centre of the world. His colleagues are quite fed up with his behaviour. When it almost comes to a fighting with his uncle at the office, his bosses decide to send him to Palermo. That's not such a coincidence as Angelo grew up on the Sicilian island. From the moment he arrives, he shows the rest of the crew that he's not the kind of supervisor who takes no for an answer, and what is worse: the only rules he obeys are his own. But as that's usual the case in series as such, after a while the team accepts their leader. And there's even more than that, when their new chief resolves a case (that of course is linked to the Sicilian mob), the team see him as a brand new hero and ask him to stay. That's of course excellent news for the scriptwriters who have now an excuse to bomb us with another 5 stories!
The script is written by Umberto Contarello: the man who also penned down the story from Oscar-winner La Grande Bellezza. These six cop movies are ideal fodder for those who like that type of stuff. No one can say that they're original, but before realizing it you have spend ten hours in front of your television screen, at least id that's your thing! The minor point is perhaps that there's a bit a lack of tension, but there's enough space left for the dark private life of the cop. The performance is quite okay, even it feels like lead actor Riccardo Scamarcio is parading instead of acting! But good, this fits in the concept!
This DVD-box is released by Dutch FilmWorks.
Technical specifications:
Cast: Riccardo Scamarcio, Valentina Lodovini, Michele Riondino
Directing: Renato De Maria
Genre: Crime/Mafia
Sound: Italian (Dolby Digital 5.1) , Dutch subtitles
Length: 6 x 90 minutes
Image: 16:9 (1.78:1)
Didier BECU
27/10/2014
---
Eigenlijk klopt het niet om Palermo Connection als een televisiereeks te categoriseren omdat je in deze dvd-box gewoon (nou ja) de zes televisiefilms vindt die rondom het personage van superflik Angelo Caronia (Riccardo Scamarcio) zijn gemaakt.
Het eerste deel begint in Rome. Meteen merken we dat Angelo een arrogante eikel is die denkt dat de wereld om hem draait. Zijn collega's hebben er schoon genoeg van en nadat het bijna tot een handgemeen is gekomen met zijn oom-collega wordt de agent naar het verre van Palermo gestuurd. Dat is niet zo toevallig, want de Italiaan is opgegroeid op het Siciliaanse eiland. Onmiddellijk bij zijn aankomst laat de nieuwe chef voelen dat hij geen zin heeft in spelletjes en dat alle volgens Angelo's strikte regels moet lopen. Zoals dat vaak gaat in dergelijke series (om niet te zeggen altijd!) is er eerst een grote tegenstand van het korps, maar raakt men er na een tijdje aan gewend. Nadat hij zijn eerste klus heeft geklaard (natuurlijk een zaak die verband houdt met de maffia) is men zo onder de indruk van de nieuwe baas dat het team een verzoek indient om hem te houden. En dat is vanzelfsprekend ook goed nieuws voor de scriptschrijvers, want zo hebben ze een reden om er nog eens vijf afleveringen tegen aan te gaan.
Het scenario is trouwens geschreven door ene Umberto Contarello: de man die ook het verhaal schreef van de laatste Oscar-winnaar La Grande Bellezza. Deze zes televisiethrillers zijn ideaal voer voor mensen die van degelijke politiefilms houden. Je kan niet zeggen dat ze uitblinken door hun originaliteit, maar toch zit je tien uur vast als je van dit soort dingen houdt. De verhalen zijn misschien net niet spannend genoeg uitgewerkt, maar er wordt ook plaats gemaakt voor het duistere privéleven van de agent. De vertolkingen zijn degelijk, ook al lijkt het wel of hoofdacteur Riccardo Scamarcio loopt te paraderen in plaats van te acteren! Maar goed, dat past bij zijn rol.
Deze box is op dvd uitgebracht via Dutch FilmWorks.
Techische specificaties:
Cast: Riccardo Scamarcio, Valentina Lodovini, Michele Riondino
Regie: Renato De Maria
Genre: Misdaad/Mafia
Taal: Italiaans gesproken (Dolby Digital 5.1) , Nederlands ondertiteld
Speelduur: 6 x 90 minuten
Beeld: 16:9 (1.78:1)
Didier BECU
27/10/2014
---
---