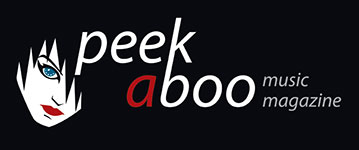 like this tv series review
---
PERSON OF INTERST SEASON 3
Movie
•
TV series
Action
Warner Home Video
10/07/2015, Didier BECU
---
Life goes so fast! We remember very well how last year we were impressed by Person Of Interest. This series by Jonathan Nolan (yes, the brother of!) was produced by the new Star Wars-father (that is JJ Abrams, in case you come from another planet) and has now already reached its third season which is now available in the stores, on both DVD and Blu-ray. For those who never have heard of the series, we kindly repeat that the key figure is Harold Finch (Michael Emerson). He is a wealthy industrialist who has created a machine that can predict terrorist threats. However, the machine is capable of more. We are living in times in which terms like privacy mean nothing and so the machine can trace all telephone calls or camera images. In this way, Finch is able to predict any crime attempt in advance. Not everyone is happy with this invention, because Finch has also access to eg. the social security numbers, and so he gets more and more enemies. Finch, however, is not alone to solve the problems. The most important help comes from former Special Forces officer John Reese (Jim Caviezel) and the NYPD detectives Carter (Taraji P. Henson) and Fusco (Kevin Chapman). And there's more, because in the third season freelance agent Sameen Shaw (Sarah Shahi) gives a helping hand. Detectives Carter and Fusco don't have an easy time, because the FBI is trying to thwart them in many ways. Reese also has no rest, because he is officially dead and the CIA is after him to know exactly what is going on.
The third season of Person Of Interest consists again of 23 episodes. In each episode we see how a case is resolved, but the common thread is the past. Via flashbacks we see how Finch has managed to build such a machine and the enemies he got (and of course they are people who try everything to stop the machine).
If you know that Jonathan Nolan also wrote the scripts for Memento and The Prestige, then you immediately understand that he is not a man who offers ready-made stories. Person Of Interest indeed demands a lot of attention from the viewer due to its intricate story structure, but you get a quality series in return!
Didier BECU
10/07/2015
---
Wat gaat het leven toch snel! We herinneren ons goed hoe we vorig jaar nog onder de indruk waren van Person Of Interest. Deze serie die door Jonathan Nolan (jawel, de broer van!) bedacht werd en geproduceerd is door de nieuwe Star Wars-vader (J.J. Abrams, mocht je van een andere planeet komen) is ondertussen al aan zijn derde seizoen toe. Ze ligt vanaf nu in de winkelrekken op zowel dvd als Blu-ray. Voor wie nog nooit van de serie zou heeft gehoord, herhalen we graag dat alles om Harold Finch (Michael Emerson) draait. Hij is een rijke industrieel die een apparaat in elkaar heeft geknutseld dat terroristische bedreigingen kan voorspellen. De machine is echter tot meer in staat dan dat. We leven nu eenmaal in tijden waarin termen als privacy niets meer betekenen en dus kan de machine alle telefoongesprekken of camerabeelden traceren. Op deze manier is Finch in staat om elke poging tot misdaad op voorhand te voorspellen. Niet iedereen is even gelukkig met zijn uitvinding, want Finch heeft ook toegang tot bijv. de sofinummers, waardoor hij meer en meer vijanden krijgt. Hij moet de problemen echter niet alleen oplossen. De belangrijkste hulp van de techneut is de gewezen Special Forces officier John Reese (Jim Caviezel), alsook de NYPD-rechercheurs Carter (Taraji P. Henson) en Fusco (Kevin Chapman). En er is meer, want vanaf het derde seizoen komt ook freelance agent Sameen Shaw (Sarah Shahi) een handje toesteken. De detectives Carter en Fusco hebben het allesbehalve gemakkelijk, want het FBI probeert ze op allerlei manieren te dwarsbomen. Ook Reese kan niet op zijn lauweren rusten, want die is officieel dood en dus zit de CIA hem achterna om te weten te komen wat er precies aan de hand is.
Het derde seizoen van Person Of Interest, dat uit 23 afleveringen bestaat, werkt net als de twee vorige seizoenen op twee fronten. In iedere aflevering zien we hoe een zaak wordt opgelost, maar de rode draad is het verleden. We zien via flashbacks hoe Finch erin geslaagd is om zo'n machine te bouwen en ook welke vijanden hij daarmee heeft gekregen (en het zijn natuurlijk die mensen die alles proberen om te verhinderen dat het apparaat nog langer functioneert).
Als je weet dat Jonathan Nolan ook de scripts voor Memento en The Prestige schreef, dan snap je meteen ook dat hij niet de man is van kant-en-klare verhaaltjes. Person Of Interest vergt inderdaad door zijn ingewikkelde verhaalstructuur heel wat aandacht van de kijker, maar je krijgt er wel een kwaliteitsserie voor in de plaats.
Didier BECU
10/07/2015
---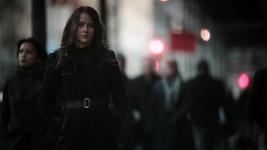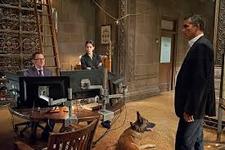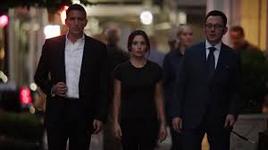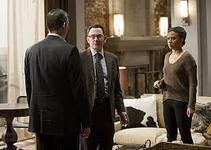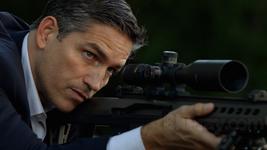 ---