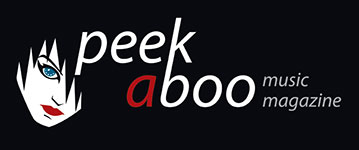 like this movie review
---
Playback
Movie
[63/100]

06/12/2012, Didier BECU
---
According to the dvd-cover this horrormovie by Michael A. Nickles is a perfect melting pot from The Ring and Halloween. We actually don't believe promotional words as they mostly pack crap in a beautiful dress, but for once we tend to believe these writings. You got a psychotic killer on the run (that's the Michael Myers-part I guess) and a strange bizarre atmosphere that is typical for Japenese slashermovies.
If there is one weak point here then it must be the story as how hard you try to understand, it doesn't make that much sense, especially because it feels like Nickles is trying to combine two different stories. But then again you never watch horrormovies for its cultural touch, don't you? You wanna be thrilled, sitting on the edge of the sofa, right?
What's it all about then? Well, a bunch of guys are delving themselves into the history of their town. Julian Miller (Johnny Pacar) wants to make a movie about the famous Diehl-murders that terrorized the town fifteen years ago. From the early beginning, his mum isn't keen about the idea. It seems like back then the local authorities have quickly closed the investigation with hiding lots of information. The murderer for instance is a far relative from one Louis Le Prince who is actually the first person who invented photographs (so in this movie it's not Edison.) Le Prince is not an artist, but the devil himself cos every time a person is photographed he dies soon after. Enough material for a horrormovie we guess.
It's a bit strange to see Christian Slater showing up in this low-budgetmovie. We're afraid that this is a sign that the carreer from the moviestar is finally over. The rest of the cast are totally unknown, unless you happen to know who Toby Hemingway or Jennifer Missoni are.
Apart from the early footage, the transfer of this dvd is flawless (at least if you consider the fact that this is a cheap production) and people who like Marilyn Manson-wanna be's certainly will like the soundtrack as well.
Playback is recommended for those who like horrormovies that aren't spoiled by the Hollywood-sweetness as some scenes are quite brutal and as far as I know it's the first time in filmhistory that someone got killed by a cd.
This dvd is available in the Benelux in all the usual shops.
Didier BECU
06/12/2012
---