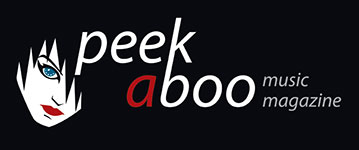 like this tv series review
---
RECTIFY SEASON 1
Movie
•
TV series
Drama
•
TV Series
Just Bridge
19/06/2015, Didier BECU
---
Fans of series will surely know the fine label Just Entertainment that offers us, on an almost monthly base, series that are lesser known over here, but surely as good as the ones that come from the big production houses. New in the catalogue is Rectify. Due to the huge success, the cover screams that it has been produced by the same people who did Breaking Bad, but that's not all. Not only is the series shown on Sundance Channel, you can regularly find this title in the top 10 of US critics. Rectify is indeed one of the better series of the moment, which you probably don't know yet.
Daniel Holden (Aden Young) is already 19 years in prison. He's waiting in the death row because he's been accused of killing and raping his girlfriend Hanna. Completely out of the blue, new DNA-material arises. All proof points out that Daniel wasn't the villain, and he is released from prison. Of course the problem is still not solved. Not only the viewer is facing this question, both his friends and family are upset. Freedom isn't a gift for Daniel either. During his two decadesin prison, the world has changed and the isolation has turned him into a complete stranger. He wants to avoid doubts about his innocence and starts an investigation, which provides surprising insights. His stepbrother Ted Talbot Jr (Clayne Crawford) isn't pleased at all with his return as he starts wondering what the consequences might be for the family firm he's running. The only one who seems to understand him is Ted's wife (Adelaide Clemens), but she's convinced that the answer to Daniel's problems lies with God.
The longer the series lasts, the more you start wondering if Daniel is innocent or not. The man has a quite schizophrenic character and you ask yourself why he has confessed the murder back then. Questions that other countries may have an answer to already, as in the US the series is already in its third season. In the Benelux we have to start from zero, and this first season has given us enough reasons to look forward to what's coming next. Decent acting, original and a story structure that makes you wish for more.
Didier BECU
19/06/2015
---
Liefhebbers van series zullen zonder twijfel Just Entertainment wel kennen, het label dat bijna op maandelijkse basis reeksen uitbrengt die bij ons iets minder bekend (maar daarom niet minder goed) zijn. Nieuw in hun catalogus is Rectify. Niet alleen zijn het de producers die in het oog springen (die van Breaking Bad), maar ook het feit dat de serie wordt uitgezonden door de kwaliteitszender Sundance Channel en een notering in de top 10 van heel wat Amerikaanse critici is een handig surplus om de twijfelende kijker, die vaak het bos door de bomen niet meer ziet, te overtuigen. En jawel, Rectify is één van de betere series van het moment (die je waarschijnlijk nog niet kent).
Daniel Holden (Aden Young) zit al 19 jaar in de cel te wachten op de doodstraf tot er plotseling DNA-materiaal opduikt waarmee bewezen kan worden dat hij misschien niet de dader van de moord op zijn toenmalige vriendin Hanna was. De man komt vrij, maar natuurlijk blijft de vraag of hij haar vermoord heeft of niet. Het is niet alleen de kijker die met dit probleem zit, ook zijn zus, vrienden en familie vragen zich af of Daniel al of niet een monster is. Voor Daniel wordt het vrije leventje geen lachertje. Twintig jaar achter de tralies hebben van hem een bijna wereldvreemde man gemaakt. Hij is echter niet van plan om de twijfel te laten voortduren en trekt daarom zelf op onderzoek uit. Het duurt niet lang vooraleer hij beseft dat hij maar beter niet al zijn vrienden blindelings had vertrouwd. Ook zijn stiefbroer Ted Talbot Jr (Clayne Crawford) is niet echt tevreden met Daniels terugkeer. Hij vraagt zich af wat de impact daarvan zal zijn op het familiebedrijf. Wel kan Daniel bij Teds vrouw (Adelaide Clemens) terecht, maar deze gelovige vrouw denkt dat het antwoord op Daniels problemen bij God te vinden is.
Hoe langer de serie duurt hoe meer je gaat twijfelen aan Daniels onschuld. De man heeft een vrij schizofreen karakter, en je vraagt je ook af waarom hij de moord bekende. Het zijn vragen waarop men in andere landen al een veel duidelijker zicht heeft (ten minste dat denken we toch), want in de VS is men ondertussen al aan een derde seizoen bezig. Voorlopig moeten we het in de Benelux stellen met het eerste, maar wat ons betreft zijn we meer dan voldoende warm gemaakt voor wat nog komen moet. Degelijk geacteerd, origineel en een verhaallijn die je steeds doet verlangen naar meer. Het eerste seizoen van Rectify is nu (in een zeer knappe) box beschikbaar op Just Entertainment.
Didier BECU
19/06/2015
---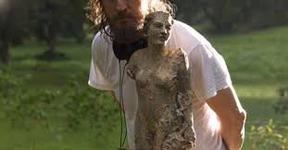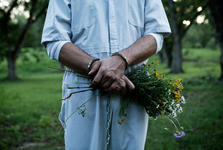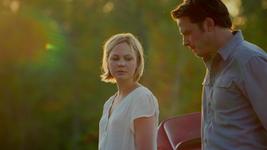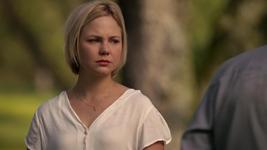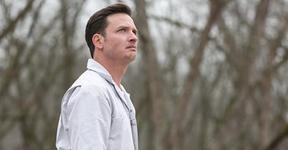 ---