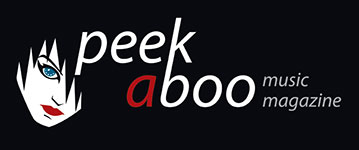 like this tv series review
---
REVOLUTION SEASON 2
Movie
•
TV series
Science Fiction
•
TV Series
Warner Home Video
26/01/2015, Didier BECU
---
The idea seems weird , but what would the population do if there was no electricity? In Revolution they know the answer. And no, there are no longer soaring energy bills, but a comfortable life on earth, it is not! In the first season we saw how the Americans attacked an Al Qaeda base with a new kind of weapon. A military move that they better had not done, because it led to the Blackout Period (a world without electricity). Revolution begins fifteen years after this incident. There isn't much left of America, it looks more like an apocalyptic Mad Max-landscape that is divided into different states, who want to conquer each other.
The Mathesons stand right in the middle. The reason why this family is so important is because it possesses a USB stick that contains essential information from fifteen years ago. In the first episode of the first season we saw how father Ben was murdered. Sebastian Monroe (David Lyons) is the president of the Monroe Republic (a small state near Chicago, where the Mathesons live) and he wants this USB stick. Imagine how powerful you would become if you were the only one in the world who had electricity! Fortunately ,just before he died, Ben told his daughter Charlotte (Tracy Spiridakos) to search for his brother Miles (Billy Burke). The skilled swordsman isn't pleased in the beginning, but besides the family bond, there is Monroe with whom he served in the Navy. It soon appears however that the Patriots are the new big enemy, Sebastian Monroe is forced to make an alliance with the Mathesons.
Despite the fact that this series has too many characters who often change side (so that involves many subplots), Revolution is nevertheless a science fiction series with a big portion of tension and action. Not very surprising as this series was produced by JJ Abrams, from whom we will know in December if he is widely extolled or reviled. If you have not read the paper in recent years: Abrams is the man who wants to give Star Wars a new look. Together with Eric Kripke (creator of the hit The Supernatural), Abrams has made another series that might not belong to the top, but is better than many other contemporary science fiction series. Perhapsdue to the apocalyptic atmosphere, but Revolution seems a bit reminiscent to Falling Skies. Praising words, but unfortunately the viewing figures were disappointing. At present it remains even unsure whether there will be a third season or not.
The second season of Revolution has 22 episodes and is available both on DVD and Blu-ray available on Warner.
Didier BECU
26/01/2015
---
Het idee lijkt wel verduiveld veel op een beleidsnota van de Belgische regering, maar wat zou de bevolking doen indien er geen elektriciteit meer zou zijn? In de serie Revolution weten ze in ieder geval het antwoord daarop. En neen, er zijn wel geen torenhoge energiefacturen meer, maar prettiger is het leven op aarde er zeker niet op geworden! In het eerste seizoen zagen we hoe de Amerikanen met een nieuw soort wapen een Al Qaeda-basis aanvielen. Een militaire zet die ze maar beter niet hadden gedaan, want daarmee werd het tijdperk van de Blackout ingeluid (lees een wereld zonder elektriciteit). Revolution begint vijftien jaar na dit voorval. Veel is er van Amerika niet overgebleven, het lijkt meer op een apocalyptisch Mad Max-landschap dat in verschillende staten is opgedeeld en die elkaar willen veroveren.
De Mathesons staan er middenin. De reden waarom deze familie zo belangrijk is, ligt in het feit dat ze in het bezit zouden zijn van een USB-stick met essentiële informatie over hoe het vijftien jaar geleden zo ver is kunnen komen. In de eerste aflevering van het eerste seizoen werd vader Ben vermoord. Sebastian Monroe (David Lyons) is de president van de Monroe Republic (een minstaatje nabij Chicago waar ook de Mathesons wonen) en wil absoluut deze USB-stick in handen krijgen. Stel je maar eens voor hoe machtig je wordt als je als enige in de wereld over elektriciteit beschikt! Gelukkig kon Ben net voor hij stierf de opdracht aan zijn dochter Charlotte (Tracy Spiridakos) geven om contact te zoeken met zijn broer Miles (Billy Burke). Deze taak ziet de ervaren zwaardvechter in het begin wel niet zitten, maar naast de familieband, is er ook Monroe met wie hij samen in de marine heeft gediend. Als blijkt dat de Patriots de nieuwe grote vijand zijn, wordt Sebastian Monroe noodgedwongen een bondgenoot van de Mathesons.
Ondanks het feit dat deze reeks net iets te veel karakters telt die vaak van kamp wisselen (veel subplots dus), is Revolution desalniettemin een sciencefictionreeks met een flinke portie spanning en actie. Erg verwonderlijk is dat niet als je weet dat deze reeks werd geproduceerd door J.J. Abrams, de man van wie we eind december zullen weten of hij wereldwijd wordt opgehemeld of verguisd. Mocht je de laatste jaren nog geen filmartikel hebben gelezen: Abrams is de man die het aandurft om na Star Trek ook Star Wars in een nieuw kleedje te stoppen. Samen met Eric Kripke (de bedenker van de Warner-hit The Supernatural) heeft Abrams opnieuw een serie bedacht die misschien net niet tot de top behoort, maar die beter is dan heel wat hedendaagse sciencefictionreeksen. Wellicht zit het apocalyptische sfeertje er voor veel tussen, maar Revolution lijkt een heel klein beetje op Falling Skies. Lovende woorden, maar jammer genoeg vielen de kijkcijfers wat tegen. Op dit moment blijft het zelfs nog koffiedik kijken of er een derde seizoen komt en dat zijn we van Abrams-producties toch niet gewoon. Aan de kwaliteit ervan ligt het evenwel niet.
Het tweede seizoen van Revolution telt 22 afleveringen en is zowel op dvd als Blu-ray beschikbaar, en dit op Warner.
Didier BECU
26/01/2015
---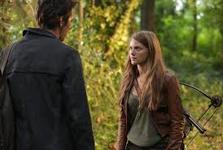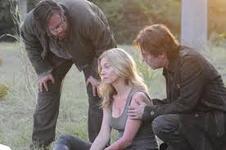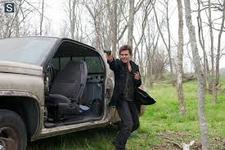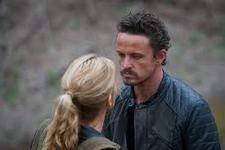 ---