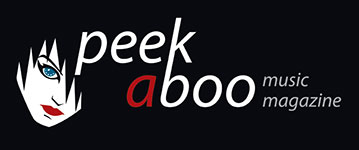 like this tv series review
---
Series: REAL HUMANS SEASON 2
Movie
•
TV series
Science Fiction
•
TV Series
LumiŤre
10/07/2014, Didier BECU
---
Lumière is sending us so many series from Northern Europe that sometimes we tend to think that over there they only produce crime series. A false thought as they also deliver high quality science fiction series. And when mentioning that, we automatically come to Real Humans.


The first season of Äkta människor (or easier said and written: Real Humans) was such a big hit, that it was obvious that a second season had to be made. It's always a bit of a dangerous thing. You know, will the sequel equal the original? In the case of the series that's been made by Lars Lundström (who also made Wallander) we're in safe hands. At contrary, you can even say that the second attempt is better than the first!


According to the decors, you'll notice that the future in Real Humans is not so far away from us. David Eischer (Thomas W. Gabrielsson) who died in the first season was the inventor of the hubot: a word that today everyone in Sweden knows! A hubot is an advanced robot. Sometimes he or she walks silly, but they all look extremely similar to humans. It's a great thing to have such a hubot at home. You can use it as a housekeeper like Vera (Anki Larsson), or it can be used as an extra force at the company like Mimi (Lisette Pagler).


The second season starts six months after the first one. In the mean time lots of things have changed. The hubots have started to conquer the world. Because they're all busy bees they are wanted in the working process, while real humans (ha!) loose their jobs. Perhaps more important is the evolution of the electronic creatures. They think that they have, just like humans, rights too. This causes some revolts. Not all of them keep it to words only. The most dangerous among them is their leader Beatrice (Marie Robertson): a clone from David Eischer's wife. Beatrice is searching for a code that makes it possible that hubots get equal to humans. The code has always been in David's head, but the revolting hubot is sure that someone else knows the code. To make it all worse, a new kind of virus has broke out. Hubots are getting extremely violent.


There are lots of interesting intrigues, but of course we won't tell them. Apart from that, the makers put a lot of moral questions in the series. Because it's difficult to see a difference between hubots and humans, you can ask the question if it's allowed to fall in love with a robot or not. Or what about the technology that's been involved in the working process of our society? It all might seem logic, but imagine yourself 15 years back in time and notice how technology changed your life in such a short time!


But good, that's not the real point as Real Humans is in the first place top entertainment. The acting is excellent, the special effects are simple but effective and the story lines are thrilling. To be short: another hit from Sweden. And saying that forty years ago we all thought Sweden would only have ABBA as its export product.


Real Humans 2 is out on Lumière and as always the transfer is magnificent!
Didier BECU
10/07/2014
---
Door de hoge toevloed van series uit het hoge Noorden die we maandelijks (of zeg maar wekelijks) van Lumière krijgen zouden we wel eens durven denken dat ze daar alleen maar misdaadreeksen maken. Niets is minder waar. In Zweden kunnen ze bijv. ook met schitterende sciencefictionseries voor de dag komen. Natuurlijk denken wij dan in eerste instantie aan Real Humans.


Het eerste seizoen van Äkta människor (of eenvoudiger gezegd en geschreven: Real Humans) was zo'n kanjer van een hit dat een vervolg niet kon of mocht uitblijven. Het is vaak bang afwachten of de opvolger het origineel evenaart, maar bij deze serie van Lars Lundström (die ook al met Wallander scoorde) is deze vrees volslagen ongegrond. Integendeel, de makers zijn er in geslaagd om het niveau van het eerste seizoen moeiteloos te overtreffen.


De decors verraden dat het toekomstbeeld van Real Humans niet zo ver van ons afligt. David Eischer (Thomas W. Gabrielsson) die in het eerste seizoen stierf is de uitvinder van de hubot: een woord dat tegenwoordig zowat iedere Zweed kent. Een hubot is een soort robot die, op wat houterige bewegingen na, perfect op een mens lijkt. Zo'n hubot is ideaal om in huis te hebben. Hij kan als huishoudster dienen zoals Vera (Anki Larsson), of gewoon zoals Mimi (Lisette Pagler) ingeschakeld worden op het bedrijf.


Het tweede seizoen begint zes maanden na het einde van de eerste reeks en er is ondertussen heel wat verandert. De hubots beginnen stilletjes aan de wereld in te palmen. Wegens hun ijver worden ze meer en meer ingeschakeld in het werkproces waardoor gewone mensen hun jobs verliezen. Bovendien komen de elektronische wezens regelmatig in opstand, zij vinden namelijk dat zij net als de mensen ook hun rechten hebben. Niet alle hubots doen dat via woorden, de meest gevaarlijke is Beatrice (Marie Robertson): een kloon van David Eischers echtgenote. Zij is naarstig op zoek naar een code die er kan voor zorgen dat hubots net als mensen worden. David heeft de code in zijn graf meegenomen, maar de hubotleidster is ervan overtuigd dat er nog iemand anders de code kent. Om het allemaal bont te maken is er ook nog een virus uitgebroken waardoor hubots agressief tegenover de mensen worden.


Naast een heleboel intriges die we uiteraard niet verklappen stellen de makers ook heel wat morele vragen. Je moet al goed kijken of je het verschil ziet tussen een hubot en mens waardoor de vraag zich opdringt of een mens al of niet verliefd mag worden op zo'n elektronisch ding. Of wat doe je met die gewetensvraag dat robotisering de menselijke arbeid een beetje overbodig maakt? Het lijken misschien wel allemaal eenvoudige, overbodige vragen maar beeld je je leven van pakweg vijftien jaar geleden maar eens in en denk er over na hoe je dagelijkse bestaan door de huidige technologie is beïnvloedt.


Maar goed, het tweede seizoen van Real Humans is in de eerste plaats entertainment van de bovenste plank. Er wordt schitterend acteerwerk geleverd, de special effects zijn eenvoudig (maar verbluffend) en de verhaallijnen zijn ontzettend spannend. Kortom, wederom een regelrechte aanrader uit Zweden. En wij maar veertig jaar geleden denken dat dit Noord-Europese land alleen maar ABBA als exportproduct zou hebben.


Naar goede gewoonte is Real Humans 2 weer uit op Lumière en zoals we het van hun gewoon zijn, met een schitterende transfer!
Didier BECU
10/07/2014
---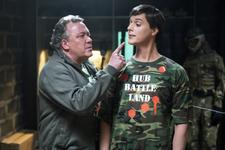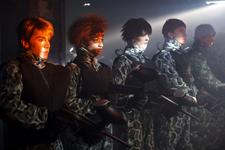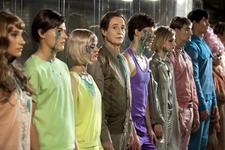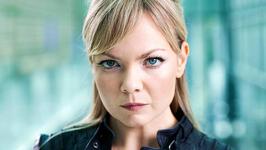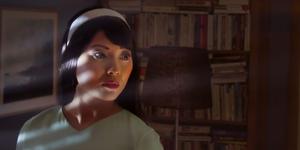 ---