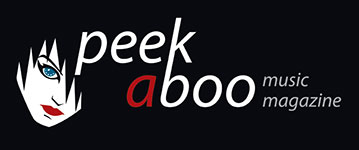 like this movie review
---
Sex, Drugs & Rock & Roll
Movie
[76/100]

11/12/2012, Didier BECU
---
Perhaps Control by Anton Corbijn is the best biography ever filmed. Of course it has a lot to do with Ian Curtis, as the leadsinger from Joy Division lead a very special life. A life that is comparable to the one from Ian Dury and with this director Mat Whitecross (acclaimed for his documentary The Road To Guantanamo) made a cinematographic pearl.
The life from the young Ian Dury changes at seven. By swimming he got infected by the polio-virus and it makes him for the rest of his life a cripple man. The poor boy is the victim of the bully boys but the young Ian (Wesley Nelson) swears that one day he'll take revenge. And of course he's doing this through music.
No one cares about his noise, except Chaz Jankel (Tom Hughes) with whom he forms The Blockheads. Dury isn't interested in his wife Betty (Olivia Williams). He prefers jamming with his friends, especially with bassist Denise (Naomie Harris who played with Craig in Skyfall). Suddenly a joke becomes reality as the man who's signed to Stiff Records scores a monsterhit with Sex & Drugs & Rock & Roll. Dury becomes a superstar, but he still got chased by the demons of his imperfection. He's on the cover of every mag, but his biggest enemy is himself.
It has been told before, but the performance from Andy Serkis is perfect. Sometimes it feels like Ian is playing himself. Not that it's possible as the man died in 2000 from cancer.
Not only is Sex & Drugs & Rock & Roll a gem, it also pays hommage to one of the most underrated punkicons in musichistory. Essential viewing.
Didier BECU
11/12/2012
---
De beste muzikale filmbiografie is zonder twijfel Control van Anton Corbijn. Dat heeft natuurlijk veel met de muziek van Ian Curtis te maken, maar ook omdat de leadzanger van Joy Division een zeer apart leven had. Een leven dat een beetje te vergelijken valt met dat van Ian Dury en daarvan maakte regisseur Mat Whitecross (alom bejubeld voor zijn aangrijpende documentaire The Road To Guantanamo) een cinefiel pareltje.
Ian Dury is een jongen uit Londen wiens leven op zijn zevende een drastische wending krijgt. Door een zwempartij komt hij in aanraking met het gevreesde poliovirus waardoor hij zijn hele leven lang verlamd blijft. Zijn jeugd is geen pretje en in de klas is hij meestal het voorwerp van spot. De jonge Ian (Wesley Nelson) ondergaat de vele pesterijen, toch zweert hij dat hij op een dag wraak zal nemen. En Ian doet dat via de muziek!
Niemand begrijpt zijn pokkenherrie, behalve Chaz Jankel (Tom Hughes) met wie hij later de legendarische Blockheads zou vormen. Dury interesseert zich maar weinig voor zijn vrouw Betty (Olivia Williams). Het liefst zit de punker met zijn muzikanten in het repetitiekot wat te jammen en dan nog het liefst van al met bassiste Denise (Naomie Harris die onlangs nog aan de zijde van Craig in Skyfall stond).
Een grap wordt menens, want nadat de artiest bij Stiff Records een contract krijgt scoort hij een monsterhit met Sex & Drugs & Rock & Roll. Dury wordt een superster, toch blijven de demonen van zijn gebreken hem achtervolgen. Ian Dury staat op de covers van alle tijdschriften, maar zijn grootste vijand is hijzelf.
Het is al eerder geschreven, maar de vertolking van Andy Serkis is perfect. Soms heb je wel het idee dat het Dury zelf is die de hoofdrol speelt, alhoewel dat niet mogelijk is, de muzikant overleed in 2000 aan de gevolgen van kanker.
Je moet geen echte fan van Durys punk-skageluiden zijn om van deze film te genieten, er gebeurt immers genoeg in zijn leven om je twee uur aan de buis gekluisterd te houden. Sex & Drugs & Rock & Roll is niet alleen een filmpareltje, het is ook een verdiende hommage aan een artiest die ondergewaardeerd is gebleven.
De film is nu uit op A-Film en is verkrijgbaar in alle winkels.
Didier BECU
11/12/2012
---