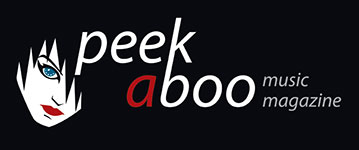 like this tv series review
---
SHAMELESS SEASON 2
Movie
•
TV series
Comedy
•
TV Series
Warner Home Video
16/07/2014, Didier BECU
---
Do you know the Gallaghers? Nah, we're not talking about the arrogant Oasis-brothers, but the brazen family from Chicago. If the name rings a bell then you probably know that this is a remake from the UK-series that made James McAvoy a star. It seems like that across the Atlantic Ocean they're keen on the Gallaghers as by the time you read this, Americans are already watching the fifth season. As series always end up a bit slower over here, Warner now has released the second season. But enough sour faces, as Shameless is well…shameless good!


The central person is the soak Frank Gallagher (William H. Macy). In every episode this father from six children ends up in situations normal people don't get involved in. Sheila Jackson (Joan Cusack) is Frank's wife, but the poor woman suffers from agoraphobia. Due to this illness, Frank can do everything he wants to, even betraying his wife, although he claims that he only wants to obtain the legacy.


Just like in the British series Fiona (Emmy Rossum) is the woman who tries to make everything go decent. Even if she does her best, it's quite hard to combine this with her evening job as a waitress. Thank God there is still her young sister Debbie Gallagher (Emma Kenney) around who has a strange fascination for death. And then there are her brothers too who make her life not easier. Lip (Jeremy Allen White) is probably the worst, he drives around with an ice cream van to sell alcohol and weed to minors. His other brother Carl Gallagher (Ethan Cutkosky) isn't the best example either. And last, but certainly not least, there is weirdo Ethel (Madison Davenport) who spent her whole youth in a sect and has no feeling with the real world.


So no, they're not exactly the kind of family you like to bring home with. The situations in where those characters are involved are so over the top that you can only laugh. Besides, everyone probably knows a Gallagher who lives around the corner, not? Maybe some situations are too American for the European audience, but even then you'll have a lot of fun.


You've probably already noticed that Shameless hosts a lot of famous names. The biggest star in the cast surely is William H. Macy: the actor who starred in masterpieces like Boogie Nights and The Cooler, and indeed the one who has a perfect face to play a loser-type. Also present is Joan Cusack who used to be one of the most promising actresses once, but you better keep an eye on the younger generation: Emmy Rossum for instance. Every episode is so hilarious that you absolutely want to know what happens next!


On this box (presented in a slipcase) you'll find three discs with in total 12 episodes that each last 52 minutes. As an extra you have the obligatory deleted scenes, but you'll also find three featurettes as bonus. The most interesting one is the one who gives you some additional info about the life from Fiona Gallagher. We know, you can live without, but it's funny and that remains the reason why you're buying series as such.


The second season from Shameless is now out on DVD on Warner.
Didier BECU
16/07/2014
---
Ken je de Gallaghers? Neen, we hebben het niet over de arrogante Oasis-broertjes, wel de losbandige familie uit Chicago. Waarschijnlijk klinkt ook dat je bekend in de oren en dat komt natuurlijk omdat het om een remake van de gelijknamige UK-serie gaat die van James McAvoy een wereldster maakte. Net zoals ze dat met The Office deden, vond men het over de Atlantische Oceaan tevens nodig om van de hitserie een Amerikaanse versie van te maken. Blijkbaar lusten ze er pap van, want ondertussen is men daar al aan het vijfde seizoen aanbeland! Omdat we in de Benelux altijd wel een beetje achter lopen als het op series aankomt, brengt Warner nu het tweede seizoen op dvd uit. Maar genoeg zure gezichten trekken, want Shameless is gewoon schaamteloos goed!


De centrale figuur van dit zooitje ongeregeld is zuiplap Frank Gallagher (William H. Macy). In iedere aflevering komt deze vader van zes kinderen wel in een situatie terecht waar normale mensen de wenkbrauwen van fronzen. Sheila Jackson (Joan Cusack) is Franks vrouw, maar het arme wicht lijdt aan pleinvrees waardoor Frank alles kan uitvreten zonder dat zijn echtgenote daar erg in heeft. Hij kan haar zelfs ongestrafd bedriegen, ook al doet hij dat maar om de erfenis op te strijken.



Net zoals in de Britse serie is het evenwel Fiona (Emmy Rossum) die poogt om de touwtjes van deze wanorde wat in handen te houden. De jonge dame probeert het wel, maar heeft het zo druk met haar baantje als serveerster dat het niet meer dan dweilen met de kraan open is. Gelukkig krijgt zij wat hulp van haar jonge zus Debbie Gallagher (Emma Kenney) die een vreemde fascinatie voor de dood heeft. En dan zijn er nog de broertjes waar Fiona geen raad mee weet. Lip (Jeremy Allen White) maakt het wel zeer bont, die rijdt samen met enkele vrienden als vermomde ijsventer de stad rond om alcohol en wiet aan minderjarigen te verkopen. Ook Carl Gallagher (Ethan Cutkosky) loopt geregeld in de kijker door zijn allesbehalve voorbeeldig gedrag. En dan hebben we nog niet eens over de wereldvreemde Ethel (Madison Davenport) gehad die bijna heel haar jeugd in een sekte zat.



Een behoorlijke foute familie dus die behoorlijk op de Backeljaus en de Flodders uit onze contreien lijkt. De situaties waarin deze figuren terecht komen zijn zo over the top dat je als kijker alleen maar een glimlach op je gezicht kan toveren. Trouwens, iedereen weet in zijn stad of dorp wel een Gallagher wonen, niet? Misschien zijn enkele situaties wat te Amerikaans waardoor het voor Europese oortjes allemaal net iets te vreemd klinkt, maar dat kan de pret toch niet drukken.



Het zal je wellicht zijn opgevallen dat deze serie heel wat beroemde namen in zijn rangen heeft. De meest bekende uit de cast is natuurlijk William H. Macy: de karakterkop uit talloze films (van Boogie Nights tot The Cooler) die over het ideale smoelwerk beschikt om een eeuwige loser te vertolken. Naast hem zie je ook Joan Cusack aan het werk, maar ook nieuwelingen (althans bij ons toch) zoals Emmy Rossum zijn toch namen om te onthouden. Iedere aflevering is zo hilarisch dat je gewoon wil weten wat deze buitenzinnige familie in de volgende aflevering weer zal bekokstoven.



Op deze box (gepresenteerd in slipcase) vind je drie schijfjes met in totaal 12 afleveringen die elk 52 minuten duren. Als extra tref je hier naast de gebruikelijke verwijderde scènes, ook nog drie featurettes aan. De leukste is deze die wat meer informatie over het drukke leven van Fiona Gallagher biedt. Neen hoor, leerrijk is het allemaal niet, wel zeer leuk en dat is toch de reden waarom je zo'n serie in huis haalt.


Het tweede seizoen van Shameless is vanaf nu op dvd via Warner in de winkel te vinden.
Didier BECU
16/07/2014
---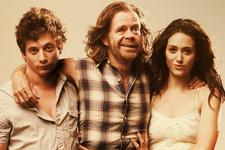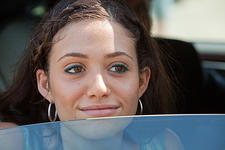 ---