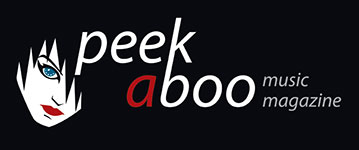 like this tv series review
---
SILICON VALLEY SEASON 1
Movie
•
TV series
Comedy
•
Drama
•
TV Series
HBO
16/04/2015, Didier BECU
---
If you think about it, it is actually strange that Silicon Valley is the first sitcom that deals with the technicians of this earth. It is no coincidence that Mike Judge is the creator, because the creator of Beavis and Butt-head was a trainee in Silicon Valley. Both Apple, eBay, Google and Facebook have their headquarters in the San Francisco Bay and the place is almost as good as a synonym for the heart of the American high-tech industry. You will find nerds there, but also fierce businessmen or arrogant smart asses. It are these latter that Judge made decide to leave after three months only. Inspired by those terrible 90 days Judge wrote this new HBO series that in no time became another huge hit, especially in the States.
The central figure of this comic series is Richard Henry (Thomas Middleditch). He not only works for a computer giant, in his free time he is also completely dominated by binary numbers. One evening he develops a program that can compress files without quality loss. Together with a group of friends he starts the company Pied Piper. Henry is adamant that he will soon be following in the footsteps of men like Zuckerberg and Jobs, but it is not as simple as that. A brilliant idea is not enough, you also must be a shrewd businessman if you want to survive in Silicon Valley.
Although series about ruthless businessmen are doing well today, Judge nevertheless opted for a lighter way to condem the business practices of Silicon Valley. In eight episodes of 30 minutes each, he creates a sitcom that is a mixture between Friends and House Of Cards. The hard, icy business language is beautifully interspersed with funny anecdotes, as for instance about an employee who is eating a bag full of strange mushrooms. Some viewers will perhaps think this is distracting them from the real core, but Judge shows people that are made of flesh and blood.. Now out on HBO (Warner), albeit only on DVD
Didier BECU
16/04/2015
---
Als je erover nadenkt is het vreemd, maar eigenlijk is Silicon Valley de allereerste sitcom die het heeft over de techneuten van deze aarde. Het is niet geheel toevallig dat Mike Judge er de bedenker van is, want de geestelijke vader van Beavis and Butt-head liep er stage. Zowel Apple, eBay, Google als Facebook hebben hun hoofdkwartier in deze baai van San Francisco en de plaats is dan ook bijna zo goed als het synoniem voor het hart van de Amerikaanse hightech industrie. Je vindt er nerds, maar ook bikkelharde zakenlui of arrogante betweters. Het zijn deze laatste die Judge deden besluiten om het na amper drie maanden af te trappen. Geïnspireerd door deze 90 verschrikkelijke dagen schreef Judge deze nieuwe HBO-reeks die in geen tijd (vooral in de States) een gigantische hit werd.
De centrale figuur van deze grappige reeks is Richard Hendriks (Thomas Middleditch). Hij werkt niet alleen voor een computergigant, ook zijn vrije tijd staat volledig in het teken van binaire getallen. Op een avond ontdekt hij een programma dat bestanden kan comprimeren zonder dat er kwaliteitsverlies is. Samen met een groepje vrienden richt hij het bedrijfje Pied Piper op. Hendriks is er rotsvast van overtuigd dat hij weldra in de voetsporen van mannen als Zuckerberg of Jobs zal kunnen treden, maar zo simpel is dat allemaal niet. Een geniaal idee volstaat niet, je moet ook een gehaaide zakenman zijn als je in Silicon Valley wil overleven.
Ofschoon reeksen over meedogenloze zakenmensen het tegenwoordig goed doen, koos Judge desalniettemin voor een luchtige manier om de bedrijfspraktijken van Silicon Valley aan de kaak te stellen. In acht afleveringen van elk zo'n 30 minuten creëert hij een sitcom die zich tussen Friends en House Of Cards situeert. De harde, ijskoude zakentaal wordt mooi afgewisseld met grappige anekdotes zoals bijv. een werknemer die zich volvreet met vreemde paddenstoelen. Voor sommige kijkers zal dat misschien storend werken, maar Judge toont vooral mensen van vlees en bloed. Maar goed, het is overduidelijk dat Silicon Valley kwaliteit moest zijn, maar zeker niet te zwaar op de maag mocht blijven liggen. Wie dat op zijn buis wil moet deze serie maar eens in de lader duwen. Nu uit op HBO (Warner), weliswaar alleen op dvd.
Didier BECU
16/04/2015
---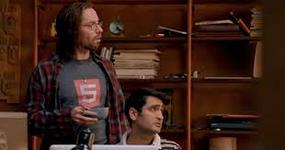 ---