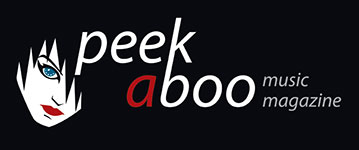 like this cd review
---
SQUADRA ANTIMAFIA - PALERMO OGGI SEASON 4
Music
•
CD
14/08/2015
---
However you might look at it, the baddies always appeal most to our imagination. There is no sensible person who wants to have anything to do with the Italian mafia, but there are a lot of movies and series made about this crime gang. If you are not an Italian, you probably haven't heard of Palermo Oggi (in other countries renamed as Squadra Anti Mafia), but in Italy a seventh season is already aired. In the Benelux it goes a bit slower, and this summer the fourth season is released.
Even if modern series are in an unstoppable momentum and everything must go very fast and look trendy, it seems that in Italy these rules don't exist. Squadra Antimafia is indeed slow, it takes 963 minutes, spread over episodes of 90 minutes. It has a very classic touch. It seems like we're mentioning three flaws, but that's just not right, because you have time to absorb and to understand the story, even though there are lots of clichés. As the title suggests, we follow a police team that battles the Mafia in Palermo. It is not always easy, because the roots of the criminal organization are everywhere (for example into politics, but of course you knew that without seeing the series).
Together with her right hand Ivan de Meo (Claudio Gioe) head inspector Claudia Mares (Simone Cavalleri) is looking for mafia members who were at the top in the 80s, but were never put in prison, because they had luck (or something. It is not an easy task, because these villains are not exactly softies. Claudia always has to ensure if she can trust her team or not. Even when some of the Mafia members are already behind bars for years, they still have power in modern Italy. The job is not only dangerous for Claudia, her family is also at risk.
Squadra Antimafia is not innovative, and some viewers (possibly the younger ones) will consider it too corny, yet this series is quite solid!

14/08/2015
---
Hoe je het draait of keert, het zijn altijd de slechteriken die het meest tot onze verbeelding spreken. Er is geen zinnig mens die ook maar iets met de Italiaanse maffia wil te maken hebben, maar er zijn natuurlijk ongelooflijk veel films en series over deze misdaadbende gemaakt. Als je geen Italiaan bent, heb je waarschijnlijk nog niet van Palermo Oggi (in de Benelux omgedoopt tot Squadra Antimaffia) gehoord, maar in Italië is men ondertussen al aan het zevende seizoen bezig, alhoewel men bij ons nog maar aan het vierde is.
Ook al zit de seriewereld in een niet te stoppen stroomversnelling waarin alles razendsnel moet gaan en alles er hip moet uitzien, lijkt men zich daar in Italië niet veel van aan te trekken. Squadra Antimafia is traag, telt 963 minuten met afleveringen van ruim anderhalf uur en alles oogt zeer klassiek. Het lijken drie minpunten, maar dat zijn het nou net niet, omdat men in deze politiereeks de tijd neemt om het verhaal te doorgronden, ook al ben je daarmee de clichés nog niet kwijt. Zoals de titel het aangeeft volgen we een politieteam dat in Palermo de strijd aanbindt met de maffia. Het is niet altijd gemakkelijk, want de wortels van de misdaadorganisatie zitten overal (tot in de politiek, maar dat wist je natuurlijk ook zonder de serie te zien).
Samen met haar rechterhand Ivan de Meo (Claudio Gioè) gaat hoofdinspectrice Claudia Mares (Simone Cavalleri) dagelijks op zoek naar maffialeden die in de jaren 80 aan de top stonden, maar door geluk (of zo) nooit in de gevangenis zijn geraakt. Het is geen gemakkelijke opdracht, want de heren zijn niet bepaald doetjes en beschikken over ontelbare middelen om telkens het onderzoek aan banden te leggen of te saboteren, zo moet Claudia er steeds op toezien dat haar team wel degelijk te vertrouwen is. Zelfs de maffialeden die reeds jarenlang achter de tralies zitten oefenen nog steeds macht uit in het moderne Italië. Door het onderzoek brengt Claudia niet alleen haar eigen leven in gevaar, maar ook dat van haar familie.
Squadra Antimafia is natuurlijk niet vernieuwend, en sommige kijkers (wellicht de jongere) zullen het allemaal een beetje als oubollig ervaren, toch blijft het degelijk seriewerk.

14/08/2015
---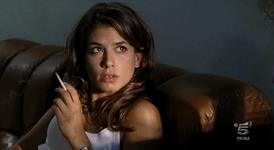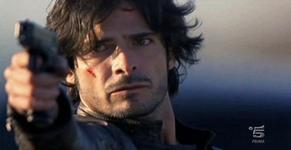 ---