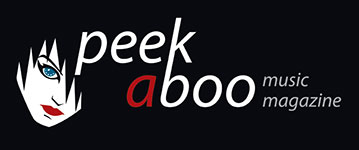 like this movie review
---
Stash House
Movie
[60/100]

18/12/2012, Didier BECU
---
A thriller (or if you want a horrormovie) with Dolph Lundgren? Yeah, they still do exist. You'll never hear us saying that the blonde god from Sweden can act, but at least he's a very funny guy! And if you don't believe us, you better hurry to the dvdshop and go rent The Expendables 2.
Most of his movies never saw any cinematheatre and that's also the case with Stash House. This lowbudgetmovie is made by Eduardo Rodriguez who previously made an episode from the highly acclaimed Fear It Self-series
As it's always the case with this type of movies the story is a bit of a downer. David Nash (Sean Faris) has a good present for his wife Emma (Briana Evigan). Because of his job at the bank, he knows a lot of secrets from his clients and so it happens that he could buy a dreamhouse for a steal. His wife is happy about it but the joy doesn't long that last as he soon finds out the house belonged to some drugsmuggler who has hidden tons of heroine inside it. As expected one Andy Spector (Dolph Lundgren) shows up to claim what's his.
Stash House is a cheap movie and you can see that. Not that we have anything against it, but the suspenseful moments are spoiled by black and white-footage that come from the securitycameras. These cheap images have worked with the first Paranormal Activity, but we're quite bored of it.
The star of the cast is of course Dolph Lundgren and he's the man who makes this movie a watchable one. You'll definitely find better things in this genre but those who can't get enough from Lundgren will definitely dig it.
Didier BECU
18/12/2012
---
Een thriller (of zo u het wil een horrorfilm) met Dolph Lundgren? Jawel, ze bestaan nog en ook al zal je ons nooit horen beweren dat de Zweed kan acteren is hij wel een grappige vent! Wie dat niet gelooft, moet zich maar naar de videotheek reppen en een exemplaar van The Expendables 2 uit de rekken halen.
De meeste films van deze spierbundel kwamen regelrecht op video uit, zonder dat ze ook maar één bioscoopzaal hadden gezien en dat is bij Stash House niet anders. Deze lowbudgetfilm werd in elkaar ingeblikt door ene Eduardo Rodriguez, een man die griezelfanaten misschien zullen kennen van de Fear It Self-reeks.
Het verhaal is zoals steeds vrij ongeloofwaardig. David Nash (Sean Faris) heeft voor zijn vrouwtje Emma (Briana Evigan) een bijzonder geschenk. Omdat de man een wit voetje bij de bankinstelling heeft, kan hij tegen een zacht prijsje een droomwoning kopen. Vrouwlief is in de wolken, doch is het geluk van zeer korte duur. Het huis werd namelik gehuurd door één of andere drugbaron die de vele zakjes heroïne in het huis heeft verstopt. Het duurt dan ook niet lang vooraleer de gewelddadige Andy Spector (wat een naam zeg!, Dolph Lundgren) komt opdraven.
Stash House is een goedkope film en dat merk je jammer genoeg net iets te veel. De spannende momenten worden verknoeid omdat Rodriguez gebruik maakt van de (goedkope) bewakingopnames. Zo'n zwart-witbeeld lukte wel in Paranormal Activity, maar ondertussen hebben we het wel gehad met dit soort beelden.
De cast loopt er een beetje zielloos bij, maar gelukkig redt Lundgren enigszins de meubelen. Je vindt zonder twijfel betere films in het genre, maar de Lundgren-fans zullen zonder meer in hun nopjes zijn met deze thriller die ondanks zijn origineel scenario net iets te veel clichés bevat.
Didier BECU
18/12/2012
---