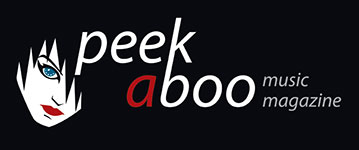 like this tv series review
---
The Cazalets -The Complete Series
Movie
•
TV series
Drama
•
TV Series
Second Sight
18/02/2015, Didier BECU
---
The lately deceased Elizabeth Jane Howard is one of England's most popular contemporary writers. Oddly enough it was one of her last works, The Cazalet Chronicles, written between 1990 and 1995, that did very well. The story about the Cazalets immediately reminds you of Downtown Abbey, which is perhaps the main reason why the BBC wanted to adapt this book into a film version. And to make it even funnier, they choose Hugh Bonneville for the leading role, who is of course, apart from the grumbler who took care after Paddington, Robert Crawley from (yes) Downtown Abbey. Strangely enough this series was available in Belgium, but not in the UK. Second Sight Films now changed that.
In six episodes (more than 300 minutes in total), we follow the wealthy Cazalet family who lived between 1937 and 1947 on their majestic estate Homeplace in Sussex. The series begins in the summer of 1937. No one is aware that England is on the eve the Second World War. Three generations come together with their servants (we already said that this series has much in common with Downtown Abbey) on the mansion. Father William Cazalet (Frederick Treves) runs the fmily business with his sons, Hugh (Hugh Bonneville) and Edward (Stephen Dillan), and he thinks it is time that his other son Rupert (Paul Rhys) does that too. But the young guy refuses and evokes chagrin, especially from his wife Zoe (Joanna Page) who doesn't understand why he prefers painting art above getting a fortune. However, the impending war changes everything...
One look at the cover says it all, more classic then The Cazalets a series can never be. Gracefully acted, but without many surprises. And that counts for the story too, as the script is surely entertaining enough , but you have seen it before. Anyway, avid fans of classic BBC series probably won't shed a tear for that because it is just that what makes The Cazalets a series they want to add to their collection.
The Cazalets is out on DVD on 23rd March by Second Sight Films.
Didier BECU
18/02/2015
---
De vorig jaar overleden Elizabeth Jane ­Howard behoorde tot één van Englands populairste hedendaagse schrijfsters. Vreemd genoeg deed één van haar laatste werken,The Cazalet Chronicles, geschreven tussen 1990 en 1995 werd geschreven, het bijzonder goed. Het verhaal over de Cazalets doet meteen denken aan dat van Downtown Abbey en dat was wellicht ook de voornaamste reden waarom de BBC zo veel zin had in een verfilming ervan. En om het helemaal bont te maken koos men Hugh Bonneville voor de hoofdrol. Inderdaad de brompot die zich na veel nadenken uiteindelijk over Paddington ontfermde, maar ook Robert Crawley uit (jawel) Downtown Abbey. Vreemd genoeg was deze serie wel in de Benelux beschikbaar, maar niet in thuisland Engeland. Second Sight Films heeft daar nu verandering in gebracht.
In zes afleveringen (in totaal meer dan 300 minuten) volgen we het wel en wee van de welgestelde Cazalet-familie tussen 1937 en 1947 op hun landgoed Home Place in Sussex. De serie begint in de zomer van 1937. Niemand is er zich van bewust dat Engeland op de vooravond staat van een tweede wereldbrand. Drie generaties komen met hun bedienden samen (we zegden het al dat deze serie op Downtown Abbey lijkt) op het majestueuze landhuis. Vader William Cazalet (Frederick Treves) runt samen met zijn zonen Hugh (Hugh Bonneville) en Edward (Stephen Dillane) het familiebedrijf. De vader vindt dat het tijd wordt dat ook zijn andere zoon Rupert (Paul Rhys) dat doet, maar de jonge kerel ziet dat tot ergernis van zijn familie, vooral zijn vrouw Zoe (Joanna Page), helemaal niet zitten. De nakende oorlog verandert echter alles...
Een blik op het hoesje zegt genoeg, klassieker dan The Cazalets kan een reeks bijna niet. Er wordt stijlvol geacteerd, maar zonder veel verrassingen. En dat geldt ook voor het verhaal. Het scenario is onderhoudend, maar je hebt het natuurlijk al eens eerder gezien. Nu ja, fervente fans van klassieke BBC-reeksen zullen daar wellicht geen traan om laten omdat voor hen The Cazalets gewoon een serie is die ze bijna zonder veel nadenken aan hun collectie zullen toevoegen.
The Cazalets is vanaf 23 maart uit op dvd via Second Sight Films.
Didier BECU
18/02/2015
---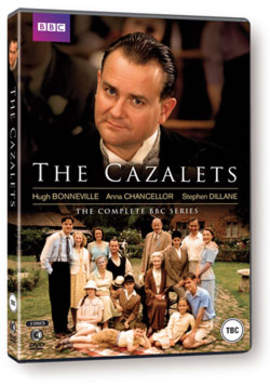 ---