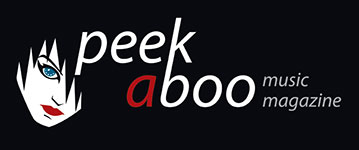 like this tv series review
---
THE CODE SEASON 1
Movie
•
TV series
Crime
•
TV Series
Lumičre
09/02/2015, Didier BECU
---
Of course it will have something to do with us, but the only Australian series that we can come up with is Neighbours, or God forbid The Flying Doctors. Who thinks of Lumière, almost certainly adds the word crime to it. Thanks to the Flemish film house we can become acquainted with an Australian series that is something totally different: The Code. Granted, from the first moments it is obvious that the creators saw The Bridge or any other Scandinavian crime-highlight, but that is probably the strongest asset of The Code!
Apparently you can not trust any politician, not even in Australia. A young aboriginal is accused of murder because his girlfriend died after an accident with a stolen car. Accidentally internet journalist Ned Banks (Dan Spielman), a name that makes politicians tremble, comes in possession of a coded film. Ned's brother Jess (Ashley Zukerman) who suffers from the Asperger syndrome, is a genius behind the computer and can fix the broken file. The two discover that the car was hit by a truck with a secret cargo on board. Barely a few hours later, Jess is kidnapped and tortured. The two are involved in a dirty, dangerous game in which no one (even not politicians) can be trusted.
The Code consists of six episodes (each with a length of one hour) and as in the best series, everything gets more exciting and climbs to a climax that strikes the viewer totally numb. We hope for the Australians that their political representatives are the product of Shelley Birse's fantasy, but The Code is surely one of the better Australian series. The performances are more than fine, and probably many boys hearts will beat faster when we tell them that Lucy Lawless is involved. No, it sounds like a name from some obscene film, but older readers know her as Xena The Warrior Princess.
The Code is released on Lumière and like most of their releases it is an outright winner!
Didier BECU
09/02/2015
---
Het zal natuurlijk wel iets met ons te maken hebben, maar de enige Australische reeks die wij kunnen verzinnen is Neighbours, of godbetert The Flying Doctors. Wie Lumière zegt, voegt daar bijna zonder nadenken het woord crime aan toe. Het is dan ook dankzij het Vlaamse filmhuis dat we kennis kunnen maken met een Australische serie van een heel ander kaliber: The Code. Toegegeven, vanaf de eerste ogenblikken is het zonneklaar dat de makers ook naar The Bridge of andere Scandinavische toppers hebben gekeken, maar laat dat nu net de sterkste troef van The Code zijn!
Blijkbaar kun je geen enkele politicus nog vertrouwen en dat is in Australië niet anders. Een jonge aboriginal wordt van moord beschuldigd omdat hij met een gestolen auto zijn vriendin de dood injoeg. Per ongeluk komt internetjournalist Ned Banks (Dan Spielman), voor wie politici bibberen als ze zijn naam horen, in het bezit van een gecodeerd filmpje. Neds broer Jess (Ashley Zukerman) lijdt aan het aspergersyndroom, maar kan als geen ander overweg met de computer. Na het filmpje te hebben geformateerd, ontdekken de twee dat de auto van de weg werd gereden door een vrachtwagen met een geheime lading aan boord, waarvan niemand het fijne mag weten. Nauwelijks een paar uur later wordt Jess gekidnapt en gefolterd. De twee zijn betrokken bij een vuil, gevaarlijk spel waarin niemand is te vertrouwen (zelfs politici niet).
The Code telt zes afleveringen (elk een uur speeltijd) en zoals in de beste series, wordt alles met de minuut spannender om te ontladen in een climax die de kijker murw slaat. We hopen wel voor de Australiërs dat hun politieke vertegenwoordigers een verzinsel van Shelley Birse zijn, maar als visitekaartje voor de betere Australische serie kan het in ieder geval tellen. De vertolkingen zijn meer dan prima en wellicht zullen heel wat jongensharten sneller kloppen als we vertellen dat ook Lucy Lawless van de partij is. Neen, het klinkt wel als een naam uit één of andere schunnige film, maar oudere lezers weten natuurlijk dat zij Xena, The Warrior Princess is.
The Code is uitgebracht op Lumière en zoals de meeste releases op dit label, een regelrechte aanrader!
Didier BECU
09/02/2015
---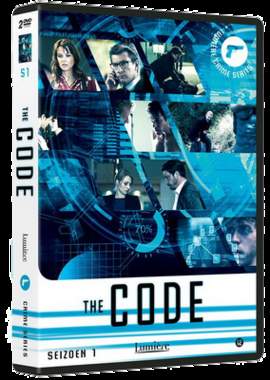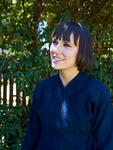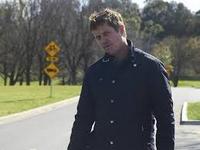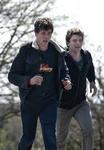 ---