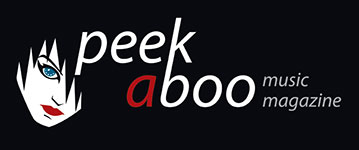 like this tv series review
---
The Driver
Movie
•
TV series
Drama
•
TV Series
[72/100]

RLJ Entertainment
27/10/2014, Didier BECU
---
Of course everybody knows David Morrissey as The Governor from The Walking Dead, probably one of the most impressive television icons from last years. For those who were ever in case of doubting, the Brit is more than just one type. This is showed in the new BBC-crime series The Driver that counts 3 episodes.
Morrissey performs a cab driver in Manchester. Vince is married to Ros (Claudie Blakley), but doesn't lead a happy family life. He's quite fed up by driving the streets from Manchester at night for nothing. One day his old pal Colin (Ian Hart) who is just released from jail comes knocking at his door: he has a job for him as a driver for mob boss The Horse (Colm Meaney). At first sight, it seems exactly like his daily job, it only will make him more money. From the early start the man is involved in a dangerous web of crimes, a way back is not that easy.
The makers didn't take any risk as The Driver has a very classic structure, but that's surely not a bad thing. At contrary! The script is loaded with tension and the cast (we're sure you know all their faces) play splendid, of course with Morrissey in the lead who proves that there's life after The Walking Dead.
The Driver is released in the UK only through RLJ Entertainment.
Technical specifications:
Cast: David Morrissey, Ian Hart
Director: Jamie Payne
Regio: Region 2 Number of discs: 1
Studio: RLJ Entertainment
Length: 180 minutes
Subtitles: English
Didier BECU
27/10/2014
---
David Morrissey ken je natuurlijk als The Governor uit The Walking Dead, waarschijnlijk één van de beste televisievertolkingen van de laatste jaren. Dat Morrissey meer kan dan slechts één typetje neerzetten bewijst hij in de driedelige misdaadreeks The Driver. Hij speelt de rol van een taxichauffeur uit Manchester. Vince is getrouwd met Ros (Claudie Blakley), maar van een echt gelukkig gezinsleventje is er helemaal geen sprake. Vince is het grondig beu om 's nachts door de straten van Manchester te scheuren, vooral omdat je er niets bij wint. Plots komt zijn oude vriend Colin (Ian Hart) die net uit de nor is ontslagen met een idee: een baantje als chauffeur bij maffiabaas The Horse (Colm Meaney).Op het eerste gezicht een leuk eenvoudig baantje, maar al gauw zit de vijftiger volop in smerige misdaden verstrikt. Alles wijst er op dat een weg terug niet eenvoudig is.
De makers hebben zeker geen enkel risico genomen, want traditioneler dan The Driver kan een misdaadserie bijna niet. Maar dat is absoluut geen minpunt. De verhalen zijn spannend en de cast (je kent de namen wellicht niet, maar je hebt al verschillende keren hun kop gezien) speelt voortreffelijk. Morrissey bewijst dat er nog leven is na The Walking Dead.
Deze serie is alleen maar in de UK uitgebracht via RLJ Entertainment, en dit op een enkelvoudige disk.
Technische specificaties:
Cast: David Morrissey, Ian Hart
Regisseur: Jamie Payne
Regio: Region 2 Number of discs: 1
Studio: RLJ Entertainment
Lengte: 180 minuten
Ondertitels: Engels
Didier BECU
27/10/2014
---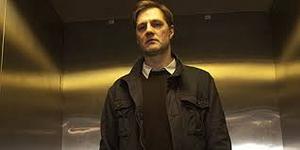 ---