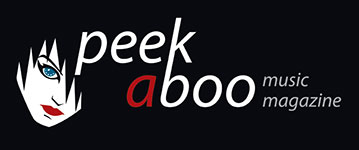 like this tv series review
---
THE FALL SERIES TWO
Movie
•
TV series
Crime
•
TV Series
RLJ Entertainment
06/01/2015, Didier BECU
---
For those who still don't believe it: crime series are back. Thanks to Scandinavia the bar for the whole world is set higher. You notice that in for example The Fall, because although there is no Swedish or Norwegian word to be heard, you immediately think of the quality of The Bridge or The Killing. Just to say that it is a crime series that sticks six hours long (spread over as many episodes) to your pants.
The success of The Fall was in Britain so immense that a second series was announced, which of course is great news for compatriot Jakob Verbruggen (Code 37) who directed this prestigious project. Of course we must not forget that the main role is played by Gillian Anderson, the FBI agent Dr. Dana Scully of The X-Files will indeed always remain immensely popular.
Anderson plays the role of Detective Stella Gibson who is struggling with a dark past and is sent from London to Belfast to solve the murder on a successful woman. Gibson soon finds the trail of serial killer Paul Spector (Jamie Dornan), a slick guy and a family man at first sight, but who likes to play lots of perverse games once his wife is not looking. Grasping him is quite another matter and as expected Gibson has failed to do so in the first season (why else would they make a second one?) Besides, the screenplay by Allan Cubitt, who also wrote episodes of The Runaway and Murphy's Law, puts the viewer constantly in doubt. We suspect that Spector is the brutal killer, but are we sure? Furthermore, the makers leave the door open for a next season. We hope that will be te case, because The Fall managed to enchant us six hours long.
The Fall is released on DVD through RLJ Entertainment.
Didier BECU
06/01/2015
---
Voor wie er nog zou durven aan twijfelen: de crimeserie is weer helemaal terug. Dankzij de Scandinavische reeksen werd de lat voor heel de wereld hoger gelegd. Dat merk je ook bijv. in The Fall, want ofschoon er geen Zweeds of Noors woord te horen valt, denk je meteen aan de kwaliteit van The Bridge of The Killing. Dit maar om te zeggen dat het een misdaadreeks is die zes uur lang (verdeeld over evenveel afleveringen) aan je broek blijft plakken.
Het succes van The Fall was in Groot-Brittannië zo groot dat er een tweede reeks werd aangekondigd, wat natuurlijk schitterend nieuws is voor landgenoot Jakob Verbruggen (Code 37) die dit prestigieuze project mocht regisseren. Natuurlijk mogen we niet uit het oog verliezen dat de hoofdrol wordt gespeeld door Gillian Anderson, de FBI-agent Dr. Dana Scully uit The X-Files zal immers altijd immens populair blijven.
Anderson vertolkt de rol van detective Stella Gibson (Gillian Anderson) die worstelt met een donker verleden en van Londen naar Belfast wordt gestuurd om een moord op een succesvolle vrouw op te lossen. Gibson komt vrij vlug op het spoor van seriemoordenaar Paul Spector (Jamie Dornan), een gladde kerel die op het eerste gezicht een brave huisvader is, maar buiten het gezichtsveld van zijn vrouw zich graag bezondigt aan een resem perverse spelletjes. Hem vatten is een heel ander paar mouwen en zoals verwacht is Gibson daar in het eerste seizoen niet in geslaagd (waarom zou men anders een tweede maken, niet?). Bovendien zet het script van Allan Cubitt, die ook afleveringen uit The Runaway en Murphy's Law schreef, de kijker voortdurend op het verkeerde been. We vermoeden wel dat Spector de brute moordenaar is, maar zijn we wel juist in ons denken? Bovendien laten de makers de deur op een kier voor een eventueel volgend seizoen. We hopen het, want The Fall wist ons zes uur lang te bekoren.
The Fall is uitgebracht op dvd via RLJ Entertainment.
Didier BECU
06/01/2015
---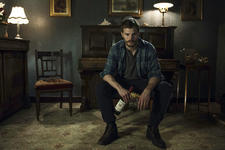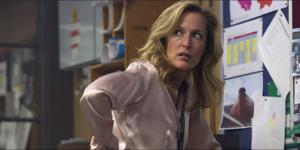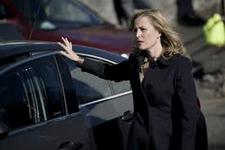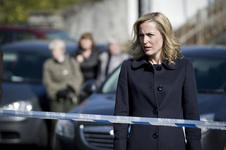 ---