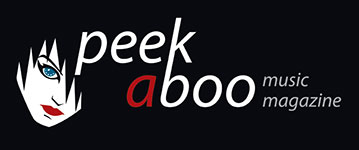 like this tv series review
---
THE FOLLOWING SEASON 2
Movie
•
TV series
Action
•
Crime
•
Thriller
•
TV Series
Warner Home Video
09/10/2014, Didier BECU
---
Do you still remember Kevin Bacon? Of course you do! I always thought that this actor who became immortal for his roles in Footloose and the cult classic Tremors always has been one of the most underrated players ever. He has the right face to act as a villain or to perform someone whose life is nothing but misery. That is something Kevin Williamson who previously made the lightweights Dawson's Creek and The Vampire Diaries understood too. Along with Bacon, Williamson created one of the most interesting and intriguing television icons we met during last years: the one from former FBI-agent Ryan Hardy.


During his FBI-years agent Hardy was the one who was able to put serial killer Joe Carroll (James Purefoy) behind bars. Even in prison, Carroll was a threat to the society. From his cell the murderer continued his deeds. Just like in a sect, Carroll had his little helpers outside to make his evil plan come true. The end of the first season was marked with the cliffhanger: did Carroll die or not? The fact that a second season is now in the shops reveals that answer. But mind you, Hardy doesn't have many time for an easy life. In a metro car some passengers are brutally murdered without any reason. It soon turns out that Carroll is the brain behind this bloody crime. During all those years Hardy's life has been tormented by the never ending chase, but because he's the sole person who knows how Carroll thinks and acts he is once again involved in stopping the killer.


The Following was a gigantic hit in the States and that's nothing but logic. The acting is splendid and the many plots make this crime series one of the most thrilling you can put into your DVD-player (or Blu-ray as The Following is available in both formats). The makers are not afraid to add some bloody scenes that are quite unusual for television series and every episode ends with a perfect cliffhanger, so you have no excuse to stop! Superb and noted in our top 10 of 2014!


The second season from The Following is an absolute must and available on Warner Home Video.
Didier BECU
09/10/2014
---
Herinner je je Kevin Bacon nog? Natuurlijk doe je dat! De gewezen ster uit Footloose en de cultklassieker Tremors heeft immers zowel het perfecte smoelwerk als uitmuntend acteertalent om een verhaal helemaal naar zijn hand te draaien. Dat had ook Kevin Williamson die eerder de lichtgewichten Dawson's Creek en The Vampire Diaries creëerde begrepen. Samen met Bacon ontwierp Williamson één van de meest diepgravende televisie-iconen die de laatste jaren de revue zijn gepasseerd: die van voormalig FBI-agent Ryan Hardy.


In zijn FBI-jaren was Hardy de man die de beruchte seriemoordenaar Joe Carroll (James Purefoy) wist te klissen. Ook achter de tralies bleef Carroll een gevaar voor de samenleving, want op ingenieuze wijze zorgde hij ervoor dat zijn daden verder werden gezet. Net zoals men dat in een sekte doet, zorgde Carroll ervoor dat zijn pionnen de taken uitvoerden die hij hun opdroeg. Het einde van het eerste seizoen werd afgesloten met de prangende vraag of Carroll nu door een brand was omgekomen of niet. Door het feit dat er nu een tweede seizoen in de winkelrekken ligt ken je hier meteen het antwoord op. Veel tijd om op zijn lauweren te zitten heeft Hardy echter niet. In een metrowagen vindt een bloedbad plaats en in geen tijd komen de onderzoekers erachter dat Carroll daarvan het brein is. Hardy is door het vele onderzoekwerk zelf een getormenteerde ziel geworden, maar omdat hij als geen ander de handel en wandel van de crimineel kent is zijn hulp meer dan welkom.


In de States is The Following een gigantisch succes en dat is zonder overdrijven niet meer dan logisch. De acteerprestaties zijn uitmuntend en de vele plotwendingen zorgen ervoor dat deze misdaadreeks één van de spannendste is die je deze dagen in je lader kan stoppen. De makers schuwen de bloederige scènes niet en iedere aflevering beschikt over een cliffhanger die je meteen naar meer doet verlangen.


Het tweede seizoen van The Following is een absolute must en verdient nu al een notering in de top tien van 2014. Nu uit op Warner Home Video, zowel op dvd als Blu-ray.
Didier BECU
09/10/2014
---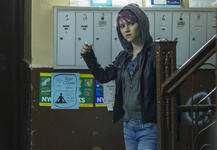 ---