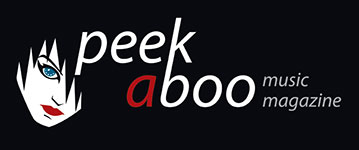 like this tv series review
---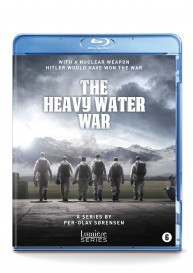 THE HEAVY WATER WAR
Movie
•
TV series
TV Series
•
War Movie
[70/100]

Lumičre
06/05/2015, Didier BECU
---
It is a strange fact, but almost no one is aware that Adolf Hitler also wanted to develop an atom bomb. Just imagine how history would have been if he would have had that weapon. It took a lot of courage to stop the plans of the Führer, and these heroes are the central figures of this new Norwegian series that consist of six episodes. In the meantime, we're already used to write down this type of words, but The Heavy Water War of Per-Olav Sørensen is another Scandinavian series (with British help though) that will please the fans of the genre. This war epic was not only a success in Norway and the UK, but there was also interest from America.
All armies knew very well that the one with an atom bomb automatically would win the war. First of all they needed the right scientist, but also some ingredients were needed to construct this mass destruction weapon. With Werner Heisenberg (Christoph Bach) who was forced to collaborate, the Germans had their scientist. The only missing thing was the very rare heavy water. From 1943 a plant in the Norwegian town Vemork produced it in small quantities. It was the sole place on earth the Nazi's could find it and when they conquered Norway in 1940, the plant became one of their targets. The allied forces did everything to prevent that the water would fall in the hands of the enemy. Not an easy task at all as Norway was an occupied country, but there were Norwegians around who were willing to sell their soul. One of the key figures in the so called Operation Gunnerside (or the war of heavy water) was the Norwegian scientist Leif Tronstad (Espen Klouman-Høiner) who fled to the UK.
Especially historians were not that pleased when the series was transmitted. They complained that the makers were falsifying the real story, especially the role of Heisenberg and his homosexuality were hot issues. But good, it never has been the goal of Sørensen to make a documentary, but to come up with quality television. There is a perfect balance between good old fashioned action and thrilling spy storie like only John Le Carré can make it. The sole minor point is that The Heavy Water War is a bit too cold and that we never feel a bound with the many characters. Apart from that, another Danish tip! Now out on DVD and Blu-ray on Lumière.
Didier BECU
06/05/2015
---
Vreemd genoeg is het feit nauwelijks bekend, maar ook Adolf Hitler probeerde met man en macht een atoombom te ontwikkelen. Stel je maar eens voor hoe de geschiedenis er dan zou hebben uitgezien! Het vergde heel wat moed om de snode plannen van de Führer te dwarsbomen, en over deze heldendaden gaat deze zesdelige Noorse serie. We zijn het ondertussen al lang gewend om dergelijke grote woorden neer te pennen, maar het geesteskind van Per-Olav Sørensen is wederom een Scandinavische serie (weliswaar met Britse hulp) om de vingers af te likken. De serie scoorde niet alleen goed in Noorwegen en Engeland, ook in Amerika was er grote interesse.
De verschillende legers wisten zeer goed dat wie een atoombom heeft uiteindelijk ook de winnaar van de oorlog zou worden. Het was niet alleen belangrijk om de juiste bolleboos binnen je rangen te hebben, ook behoorde je over de nodige ingrediënten beschikken. Een bekwame geleerde hadden de Duitsers met Werner Heisenberg (Christoph Bach) die onder dwang verplicht werd om mee te werken aan de duivelse plannen van het Derde Rijk. Het enige waarover men niet beschikte was zwaar water dat uiterst zeldzaam is. Reeds vanaf 1934 produceerde een fabriek in het Noorse Vemork het goedje. Het ging om een kleine hoeveelheid, maar het was de enige plek op aarde waar de Duitsers het konden vinden. Iedereen wist dat de nazi's het zware water in hun vizier hadden en met de verovering van Noorwegen in 1940 stonden ze dichter dan ooit bij hun doel. De geallieerden deden er dan ook alles aan om ervoor te zorgen dat het kostbare water niet in Duitse handen kwam. Een allesbehalve gemakkelijke opdracht. Niet alleen was Noorwegen een bezet land, ook waren er Noren die er geen probleem mee hadden om hun ziel te verkopen voor geld. De sleutelfiguur in de Gunnerside-operatie (de oorlog om het zwaar water dus) was de Noorse wetenschapper Leif Tronstad (Espen Klouman-Høiner) die naar Groot-Brittannië vluchtte.
Het waren vooral de historici die op hun achterpoten stonden toen de serie op televisie kwam. Volgens hen namen de makers veel te graag een loopje met de geschiedkundige feiten, vooral het belang van Heisenberg en zijn vermeende homoseksualiteit werd zwaar op de korrel genomen. Maar goed, het is nooit Sørensens doel geweest om een documentaire te draaien, wel wilde hij onderhoudende, kwalitatieve televisie maken: een opzet waarin de Noor mooi is geslaagd. Men koos voor een mooi evenwicht tussen ouderwets avontuur en spionage zoals alleen John Le Carré het zou kunnen bedenken. Het enige minpuntje is dat de serie net iets te koud wordt gebracht en we te weinig met de personages kunnen meeleven. Maar voor de rest is dit alweer een topserie uit een streek die zich meer en meer loswringt uit het crimewereldje en ook in andere genres hoge toppen scheert.
The Heavy Water War is vanaf nu op Lumière beschikbaar, zowel op dvd als Blu-ray.
Didier BECU
06/05/2015
---
---