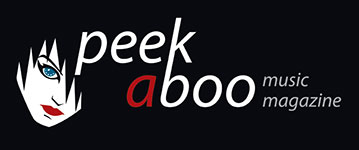 like this cult movies review
---
The Human Centipede II
Movie
•
Cult movies
[71/100]

22/08/2012, Didier BECU
---
In 2009 Tom Six made the very controversial first sequence of The Human Centipede which became a huge cultsuccess that had a worldwide following. As it was to be expected a sequel had to be made, but still Tom decided to change some things. He was constantly playing with the idea what would happen if some nuthead started to copy the terrors which were committed by Doctor Heiter in the first part. Whereas the first part was in a way medically possible, the following up is totally inaccurated as the vilain isn't a scientist but a sexual pervert who's dreaming of killing innocent people.
Martin (Laurence R. Harvey) has a boring nightjob in a huge garagebuilding. Instead of watching the parked cars he constantly has his eyes on his laptop that plays The Human Centipede in where people are sew to each other, in real ass to mouth-style that is! Martin gets the crazy idea to start kidnapping people and his plan is even bigger as the original one from the movie as he wants to create a centipede to consists of 12 people. The weirdo goes even so far to kidnap the filmstar from the first sequel which is of course an ideal excuse to bring Ashlynn Yennie back on the screen.
The most important question is of course which version is better. Be honest, can you come up with one sequel which is better than its original? I guess not, but still the honest truth is that this one is just different. Not only uses Tom Six a black-white photography as he's convinced that good horrormovies must leave space for the imagination of the viewer. The vilain is also totally different as Martin isn't interested in the medical importance of his sick experiment, he just wants his victims to suffer. Somewhere The Human Centipede breathes the same atmosphere that the East-European horrorthriller Tzameti and that's surely caused by Six way of filming and proves that he's more than just some disturbed outsider in movieworld. We really want to underline the fact that this movie will upset a large scale of readers as this is gore at its most extreme (and most pervert), but brilliant as well. For those who can't wait, Six is preparing the third part of his centipede.
EXTRA'S ON THIS DVD:
The Making Of
Deleted Scene
Interview with Tom Six
Making Of Foley Sound
SUBTITLES:
Dutch, Swedish, Norwegian, Danish
SPOKEN LANGUAGE: English Dolby Digital 5.1
Didier BECU
22/08/2012
---