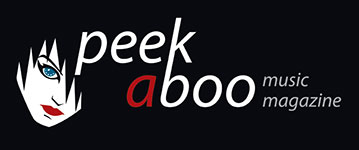 like this tv series review
---
THE LAST SHIP SEASON 1
Movie
•
TV series
Science Fiction
•
TV Series
Warner Home Video
10/06/2015, Didier BECU
---
Michael Bay as an executive producer of an action series? For some it is a blessing for others a curse. The least you can say about the Transformers director is that he likes to exaggerate, and his action scenes always seem to be avalanches of noisy explosions, simply because Bay wants it all to be destroyed! You notice that right away in the first episode, directed by Jonathan Mostow (the director of the third Terminator). You rarely saw so many helicopters being destroyed in forty minutes (the length of each episode). Also, the makers have no pity for our planet,. In this series, based on the novel by William Brinkley from 1988, 80% of the world population is gone. It was of course to be predicted, but the pandemic is caused by the climate that makes the permafrost in the Arctic and Antarctic melt. A bacterium is released against which mankind has no defense. The only one who might be able to save the world is the microbiologist Rachel Scott (Rhona Mitra). She comes aboard the Navy Destroyer USS Nathan James,that is headed by Captain Tom Chandler (Eric Dane, who you perhaps know from Grey's Anatomy). The 271 members of the ship have no idea that the world is doomed to die. For them, the journey to the North Pole is nothing more than just another routine task and they are sure that within 4 months they will be reunited with their families. The captain is not aware that Rachel could be the savior of the world. He does not understand why the White House has placed a microbiologist on his ship and he is not happy that she is above his authority. There is little time to think about that, because enemy Russians interfere in the game.
Let us be honest. Those who want intelligent, well thought out scenarios, better not start watching The Last Ship. The makers aim at the heart of the action fans, especially those who are fond of old Cannon-movies (Chuck Norris and people like that) and The Walking Dead (as not all those 271 marines stay alive). In none of the 10 episodes bullets are spared, and there is always something that makes you wonder how things will proceed. But the core remains mostly action, for some perhaps even mindless action, because the characters are barely explored. They are all Americans without fear, men and women who are convinced that after a speech in pure Obama-style, they must save the world, just the kind of people that Michael Bay has in mind for his films. Another downside are the weak dialogues, and of course everything is American. Basically the same kind of criticism you come up with for Transformers. The Last Ship is not designed for critics or to overwhelm people with cinematic ingenuity. No, The Last Ship is a steamroller of action. Nothing more, but certainly nothing less.
The first season of The Last Ship is now out on Warner, both on DVD and Blu-ray.
Didier BECU
10/06/2015
---
Michael Bay als uitvoerend producent van een actieserie? Voor de ene is het een vloek, voor de andere dan weer een zegen. Het minste wat je van de Transformers-regisseur kan zeggen is dat hij graag overdrijft, een actiescène die uit zijn camera komt lijkt altijd op een lawine van lawaaierige explosies, gewoon omdat bij Bay alles kapot moet! Dat merk je meteen in de eerste aflevering die werd geregisseerd door Jonathan Mostow (maker van de derde Terminator). Zelden zag je zoveel helikopters in veertig minuten (de lengte van iedere episode) vernield worden. Ook voor onze planeet hebben de makers maar weinig medelijden. In deze serie, die gebaseerd is op de gelijknamige roman van William Brinkley uit 1988, is 80% van de wereldbevolking uitgeroeid. Het moest er natuurlijk een keer van komen, maar deze pandemie is te wijten aan de klimaatverandering die de permafrost op de Noord- en de Zuidpool doet smelten en waardoor er een bacterie vrijkomt waartegen de mens weerloos is. De enige die de wereld misschien nog kan redden is de microbiologe Rachel Scott (Rhona Mitra). Zij komt aan boord van de Navy Destroyer U.S.S Nathan James, die onder de leiding staat van Tom Chandler (Eric Dane, misschien ken je die wel uit het ziekenhuisvehikel Grey's Anatomy). De 271 bemanningsleden van het schip hebben er geen flauw benul van dat de wereld gedoemd is om te sterven. Voor hun is de tocht naar de Noordpool niet meer dan de zoveelste routineopdracht en ze zijn er zeker van dat ze binnen 4 maanden weer met hun familieleden zullen worden herenigd. Ook de kapitein is er zich niet van bewust dat Rachel wel eens de redder van de wereld zou kunnen worden. Hij begrijpt niet waarom het Witte Huis een microbiologe op zijn schip heeft geplaatst, nog minder ziet hij het zitten dat een wetenschapper zijn autoriteit in vraag stelt. Veel tijd om zijn hoofd daarover te breken heeft Chandler niet, want ook de vijandige Russen mengen zich in het spel.
Laten we elkaar niks wijs maken. Wie op zoek is naar intelligente, goed doordachte scenario's begint beter niet aan The Last Ship. De pijlen van de makers zijn duidelijk op het hart van de actieliefhebber gericht, en dan vooral op diegenen die gek zijn van ouderwetse Cannon-films (Chuck Norris en consoorten dus) en The Walking Dead (niet alle 271 mariniers blijven immers leven). In geen enkele van de 10 afleveringen wordt er op kogels gespaard, en er gebeurt ook altijd wel iets waardoor je je afvraagt hoe het nu verder moet. Maar de kern blijft vooral actie, en tja, voor sommigen misschien zelfs hersenloze actie, want de karakters worden nauwelijks uitgediept. Het zijn allemaal Amerikanen zonder vrees, mannen en vrouwen die na één of andere toespraak in pure Obama-stijl ervan overtuigd zijn dat ze de wereld moeten redden, precies het soort mensen dat Michael Bay graag in zijn films laat opdraven. Een ander minpunt zijn de zwakke dialogen (meestal gaan die gewoon over het plichtsbewustzijn) en natuurlijk is alles op en top Amerikaans. Eigenlijk gewoon dezelfde soort kritiek die bij Transformers hoort. The Last Ship is niet gemaakt om critici stroop aan de baard te smeren of om mensen met cinematografisch vernuft te overbluffen. Neen, The Last Ship is gewoon een pletwals van actie. Niets meer, maar daarom zeker niets minder.
Het eerste seizoen van The Last Ship is nu uit op Warner, dit zowel op dvd als Blu-ray.
Didier BECU
10/06/2015
---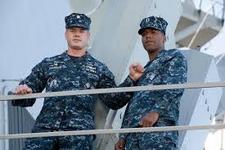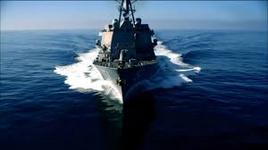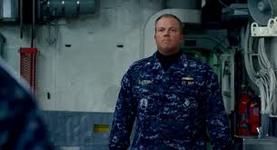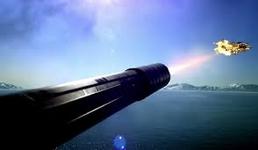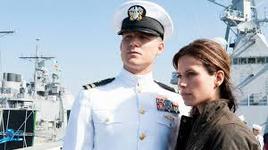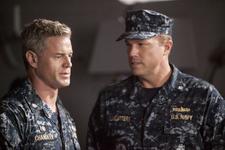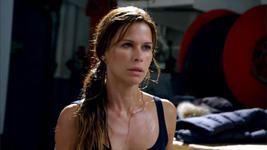 ---