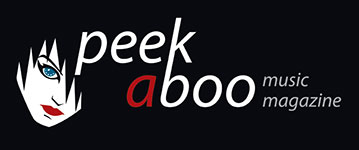 like this tv series review
---
The Legacy
Movie
•
TV series
Crime
•
TV Series
[85/100]

Lumičre
09/05/2014, Didier BECU
---
It's very hard to imagine, but did you know that in the Benelux alone 150.000 copies have been sold from Borgen? That's a normal evolution as it seems like the audience from today is longing for quality television. Due to the invention and victory of home cinema, the living room is taking over the traditional cinema theatre. Nobody knows what is put in Scandinavian water there, but it is the place to be if you want to have quality on your screen. On a very regular base we get series. Most of them, like Borgen and The Killing, get an (inferior) American remake. I really would bet a lot of money that one day this will happen with The Legacy too, or if you prefer its Danish title: Arvingerne. The Danish TV-station DR knew after the first episodes that they had another hit with The Legacy. 1.7 million people were watching and soon after, green light was given to direct a second season. Anyone who says Scandinavian quality says also Lumière too. This time it ain't different as the Belgian distributor has released The Legacy in the Benelux on both DVD and Blu-ray.

From the very first second you'll see that The Legacy is another winner. That's normal if you know that writer Maya Ilsoe took Festen by Thomas Vinterberg as an inspiration: the best family drama you
could witness on the silver screen. It's, like the title suggest, all about a legacy. So no dead body that is cut in half and put on some bridge. Nah, an old fashioned quarrelling, but one you haven't seen
that before!
The flamboyant and extremely rich artist Veronika Gronnegaard has lost her battle against cancer. Soon after the question arises who will get her gigantic house. Will it be the son who was always neglected by his mother? Or perhaps it will be the daughter who wants to make a museum from it. But no. Out of the blue comes Signe: a girl from the local flower shop with a wrapped paper in where Veronika claims that she will be the lucky one. Veronika was a child of the 1968-revolution and believed in free love. Signe was an unwanted baby and adopted by another family. As Veronika
regrets that decision now, she wants to make it good by giving her unknown daughter her left fortune. The other family members swear that they won't let this happen.

The Legacy is intriguing and is along with the second season of The Bridge the best thing we saw on our television so far this year. The directing is sublime. Some episodes are made by Pernilla August who directed the very underrated (but sublime) Beyond with Noomi Rapace. The cast is also kind of perfect, with well-known Scandinavian artists like Triune Dyrholm (Festen) and Jesper Christensen. At first sight you should swear the family is perfect, but that's only a facade as they're all harsh materialists. The sole exception is the naive Signe.

So yes, The Legacy is a genius work. Something that belongs in your collection. Now out on both DVD and Blu-ray on Lumière.
Didier BECU
09/05/2014
---
Het blijft moeilijk om het te vatten, maar kan je je voorstellen dat er van Borgen in de Benelux alleen al zo'n 150.000 exemplaren over de toonbank zijn gegaan? Het publiek van vandaag is duidelijk in zijn nopjes naar kwaliteitsvolle televisieseries. Dat is normaal, de homecinema verovert stilletjes aan de traditionele bioscoop en het aanbod in de theaterzalen is tegenwoordig, om het zacht uit te drukken, vrij teleurstellend. Wat de juiste reden is mag Joost weten, maar Scandinavië laat alle andere continenten een poepje ruiken als het op kwaliteit aankomt. Met de regelmaat van de klok verschijnen er topseries die alle records verpulveren en die nadien (net zoals Borgen of The Killing) aan aangepast (inferieur) Amerikaans kleedje krijgen. We durven er verdomd veel geld op wedden dat dat ook het geval zal zijn met The Legacy, of indien je het liever in het Deens hoort: Arvingerne. De Deense omroep DR besefte na enkele afleveringen dat ze met The Legacy wederom een superhit in huis hadden. 1,7 miljoen Denen waren aan de buis gekluisterd en dat was meer dan reden genoeg om het licht op groen te zetten. Wie Scandinavische kwaliteit zegt, mompelt bijna gelijktijdig Lumière en dat is deze keer niet anders. Het Belgische productiehuis heeft The Legacy in de Benelux uitgebracht, en dit zowel op dvd als Blu-ray.


Vanaf de eerste seconde is het duidelijk dat The Legacy een schot in de roos is. Dat is ook normaal als je weet dat schrijfster Maya Ilsoe zich inspireerde op één van de knapste familiedrama's die ooit op het witte doek is getoond: Festen van Thomas Vinterberg. Dus neen, in deze serie gaat het niet om een lichaam dat op een brug middendoor is gesneden, maar gewoon een ouderwetse (overheerlijke, jawel!) familieruzie waar de vonken vanaf vliegen. De inzet is een erfenis. De excentrieke en steenrijke Veronika Gronnegaard heeft de strijd tegen borstkanker verloren. Meteen luidt de vraag wie de gigantische villa zal erven. Wordt het de verwaarloosde zoon die aast op dat beetje geluk waarvan hij denkt dat hij er recht op heeft of wordt het de dochter die de woning wil omtoveren tot een heus museum? Neen, geen van beide. Plots komt bloemenverkoopster Signe met een gekreukeld briefje op de proppen. Zij krijgt het huis, want zij is Veronikas dochter die ze heeft afgestaan ter adoptie. De kunstenares was immers een kind van de 68-revolutie waarin vrije liefde hoog in het vaandel stond. De andere familieleden laten echter niet begaan en er ontstaat een bikkelharde ruzie over wie recht heeft op het huis.


The Legacy is ongelooflijk intrigerend en behoort samen met het tweede seizoen van The Bridge tot het beste van wat we op televisiegebied hebben gezien. De regie is fantastisch. Bepaalde afleveringen zijn gedraaid door Pernilla August die het lichtjes fantastische (maar ondergewaardeerde) Beyond met Noomi Rapace heeft gedraaid. Ook de cast is om van te snoepen. Je ziet onder meer Triune Dyrholm (jawel, uit Festen) en Jesper Christensen. De familie die op het eerste gezicht een toonbeeld van perfectie is, is rot tot op het bot. Ze hebben allen iets te verbergen, en vooral ze zijn allemaal verschrikkelijk materialistisch, op de naïeve Signe na.


The Legacy is geniaal. Een mustsee, een serie die je in huis moet hebben. Nu uit op Lumière.
Didier BECU
09/05/2014
---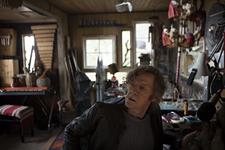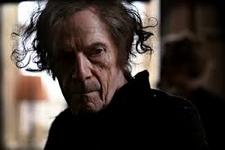 ---