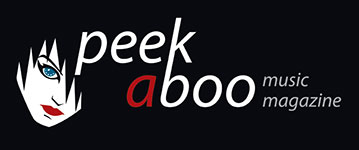 like this article review
---
THE LIST OF 2013
Article
25/12/2013
---
Well, it's definitely the time of the year to come up with those lists. But they're nothing but an opinion, not? This year we decided (well, apparently it's the idea from Smurf, owner of the Wool-E-Shop) to let a reader decide what's best this year… The man who has his final words on this year is Albert Van Onckelen aka Albi Voombastic, bassist from Lizard Smile. Albert describes himself as a music-and filmlover. That's all we need…
BEST GIGS
1. Fields of The Nephilim at Live Music Halle , Koln and Brixton Academy, London.
2. IAMX at WGT, Leipzig
3. Cocorosie at Koninklijk Circus in Brussels.
BEST FESTIVAL

Familientreffen 9 , Sandersleben
BEST RECORDSHOP

Wool-e-Shop, Gent
If you're unfamilar with this shop, check out here their catalogue.
BEST AND MOST DANGEROUS WEBSITE

www.play.com
BEST PUB

De Varkenspoot in Antwerp
BEST BEER

De Koninck
BEST MOVIES 2013

1. Machete Kills
2. Jagten
3. Venus in Fur
BEST SERIES 2013

1. Crimi Clowns (This is from the Benelux)
2. Orange Is The New Black
3. Falling Skies season 1
4. Total Recall 2070
EVENT OF THE YEAR

Discovering that the attraction park Bokrijk is a funny place after all!.
ALBUMS OF THE YEAR

Working Class Hero : Container 90
Verboten: Selofan
Eat Your Heart Out : The Klinik
The Dirt: Pouppée Fabrikk
12" met Vultures : Linea Aspera
Blind : Hurts
Silence Yourself : Savages
La Forme Lente 3 : Various
Metal Dance 2 : Various
Mutazione : Various
ÄLä Ole, Elä : Oldschool Union
Hesitation Marks : Nin
We Travel: Mrdtc
Reflektor: Arcade Fire
BOOKS OF THE YEAR

Publikation Kraftwerk : David Buckley
Ray Charles, Man & Music : Michael Lydon
The Girl With The Dragon Tattoo: Larson
Somebody: The Reckless Life and Remarkable Career of Marlon Brando : Stefan Kanfer

25/12/2013
---