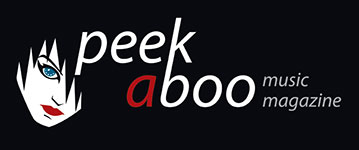 like this movie review
---
The Lost Coast Tapes
Movie
[59/100]

11/12/2012, Didier BECU
---
One of the American legends that still lives one is the one from Bigfoot also known as sasquatch, an ape-like creature that according to some people inhabits forests. Most scientists consider it as folkore, but one hunter Carl Drybreck (Frank Ashmore) claims he saw the monster in Lost Coast, an area in California. Sean Reynolds (Drew Rausch) thinks like everyone else that this story is pure bollocks, but he's convinced that this could be great material for a televisionshow. He teams up with some friends and goes to Lost Coast. Just like in every horrorfilm you have the chickenshit-guy (Noah Weisberg) and a beautiful brave girl (Sweetie Sherrié, what a name is that?) Of course the trip turns out into a bloody experience.
This horrormovie is shot by young filmmaker Corey Grant and it's clear that he uses both the style from Paranormal Activity and the magnificent Cloverfield. It's a godsend for young directors that these days the filmaudience is fond of movies that are made with a handcamera as they're cheap to make. We have nothing against that as with this concept Daniel Myrick made from The Blair Witch Project one of the most nailbiting films in horrorhistory. Grant tries to do the same, but he just waits too long to start the action. This movie lasts 85 minutes and you have to wait till the 50th minute before you see some action and for a horrormovie that's far too long! No one can act in this movie, but in a horrormovie that's okay. I mean, at least they're funny. The special effects are mediocre and not scary enough to frighten us. Well, maybe your mum will get scared, but over here we're used to see more provoking things.
The Lost Coast Tapes is a film you forget the day after you saw him and that's mainly because director Grant hasn't enough ideas, but still it's good stuff if you wanna see some nonsense. Now, where's our popcorn?
The Lost Coast Tapes is distrbuted by Koch Media and is available on dvd at all good shops.
Didier BECU
11/12/2012
---