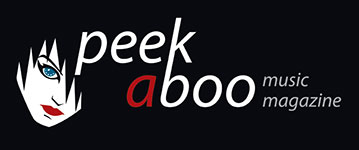 like this tv series review
---
THE MISSING
Movie
•
TV series
Action
•
Crime
•
Drama
•
TV Series
Dutch FilmWorks
11/01/2015, Didier BECU
---
If you believe the gossip magazines (you better do not!), you would dare to think that Matthias Schoenaerts is the only Fleming who is working on an international career. Nothing is further from the truth, as for instance the BBC has discovered the talent of our Flemish actors. Not too long ago Veerle Baetens starred in The White Queen, and now the timehas come for Titus De Voogdt: if you're Belgian then you must know him from Steve + Sky, Anyway The Wind Blows or his stage work with Johan Heldenbergh.
As if that is not enough, you can also see Emilie Dequenne (in 1999 she won the Golden Palm for Best Actress at the Cannes Film Festival for her debut role in the Dardenne-film Rosetta), Johan Leysen and the title track is composed by Amatorski. Of course, the tax shelter system has a lot to do with it, but it remains a vital boost for the Belgian film industry.
This series is about the most painful thing a person can face: the lose of a child. It happens to the British couple Tony (James Nesbitt) and Emily (Frances O'Connor ) on a trip to northern France. Amidst the hilarious cheers during a football match in which France tries to win the World Cup, Tony loses his son Oliver for a few seconds out of sight. The consequences are fatal. It soon turns out that the child has disappeared without a trace. The police do everything they can, but all traces are ending up in a dead end (if there is a trace!). The tragedy weighs heavily on their marriage, especially since Tony refuses to abide by the facts. Emily begins a new life with a new partner, but Tony keeps on digging. Eight years after the disappearance new data appear, although the police is hardly interested, there are other recent disappearances to deal with.
This topic has certainly been featured several times in other productions, but director Tom Shankland knows how to avoid the clichés. The ingenious exciting script and the excellent performances of the international guarantee a high quality. One notices that the creators had the opportunity or time to build the characters. That pays off, because no American series can do better than this one.
The Missing is released on Dutch Film Works on both DVD and Blu-ray.
Didier BECU
11/01/2015
---
Als je de roddelblaadjes mag geloven (niet doen!), dan zou je wel eens durven denken dat Matthias Schoenaerts de enige Vlaming is die bezig is aan een internationale carrière. Niks is minder waar, ook de BBC heeft het talent van onze Vlaamse acteurs ontdekt. Niet zo lang geleden mocht Veerle Baetens letterlijk en figuurlijk in The White Queen schitteren, en nu is de beurt aan Titus De Voogdt: de karakterkop die je ongetwijfeld kent uit Steve + Sky, Anyway The Wind Blows of zijn toneelwerk met Johan Heldenbergh.
Alsof dat alles niet genoeg is, zie je ook Emilie Dequenne (die in 1999 een Gouden Palm voor Beste Actrice op het Filmfestival van Cannes kreeg voor haar debuutrol in de Dardenne-film Rosetta) en Johan Leysen en wordt de titeltrack verzorgd door Amatorski. Natuurlijk zit het tax shelter-systeem daar voor veel tussen, toch ist het een onmisbare boost voor de Belgische filmwereld.
Deze serie gaat over het pijnlijkste wat een mens wellicht kan overkomen, nl. het verliezen van een kind. Het overkomt het Britse echtpaar Tony (James Nesbitt) en Emily (Frances O'Connor) als zij een trip naar Noord-Frankrijk maken. Middenin het hilarisch gejuich tijdens een voetbalmatch waarin Frankrijk de wereldbeker probeert te veroveren, verliest Tony zijn zoontje Oliver voor een paar seconden uit het oog. De gevolgen zijn fataal. Al gauw blijkt dat het kind spoorloos is. De politie zet de grote middelen in, maar alle sporen lopen dood (als er al een spoor is!). Deze tragedie weegt zwaar op hun huwelijk, vooral omdat Tony weigert om zich bij de feiten neer te leggen. Emily begint een nieuw leven, met zelfs een nieuwe partner, maar Tony blijft doorgraven. Acht jaar na de verdwijning blijken nieuwe gegevens voor een wending in het onderzoek te zorgen, alleen heeft de politie daar maar weinig interesse voor, want die moet zich met recente verdwijningen bezighouden.
Dit onderwerp is zeker al meerdere malen behandeld, toch weet regisseur Tom Shankland de clichés zeer goed te vermijden. Dankzij het ingenieuze en spannende script en de prima vertolkingen van de internationale cast is The Missing een serie van hoog niveau geworden. Je merkt tevens dat de makers de mogelijkheid of de tijd hebben gekregen om de karakters grondig uit te diepen. Dat loont, want geen enkele Amerikaanse serie kan beter dan dit.
The Missing is in nu uitgebracht op Dutch FilmWorks, zowel op dvd als Blu-ray.
Didier BECU
11/01/2015
---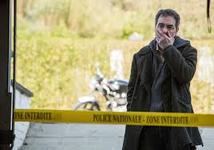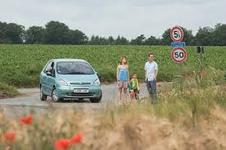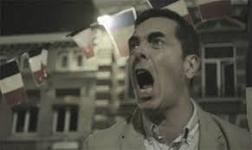 ---