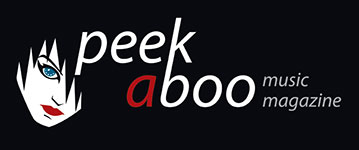 like this tv series review
---
The Musketeers-Season 1
Movie
•
TV series
Adventure
•
TV Series
A-Film
09/11/2014, Didier BECU
---
The book The Three Musketeers by Alexandre Dumas is filmed ad nauseam. During the silent film years there was already a version, and now the BBC has come up with a successful series.
You may already have heard the names of Porthos (Howard Charles) , Athos (Tom Burke) and Aramis (Santiago Cabrera), the three musketeers employed by the young King Louis XIII (Ryan Gage). Anyone who has read the book (and even those who have not) know of course that there is a fourth musketeer: D' Artagnan (Luke Pasqualino). He is forced to do an internship (of course flawless), but he soon gets a permanent place in the team.
The enemy is the cunning Cardinal Richelieu (Peter Capaldi) who profits from the stupidity of King Louis XIII. He also has a private army: the Red Guard, not the best friends of the musketeers!
The book is the thread of the series, but each episode is a separate story in which we learn to know the musketeers better: Porthos is always laughing, the older Athos is a father figure to the other musketeers, Aramis likes the females as no other and of course there is d' Artagnan, the farmer's son who came to Paris to avenge the death of his father and who always responds very impulsive.
Many of the previous film versions were quite quaint, and most of the times even silly. This BBC series is quite different. It is clear that the BBC has to modernize if it wants to compete with channels like HBO, and the British station always delivers quality. The structure of the series is quite classic, but due to entertaining scenarios and great performances it is a delight. We recognize Peter Capaldi (the twelfth Doctor from Doctor Who), and Luca Giuseppe Pasqualino as D' Artagnan. Not that it was necessary for us, but Vinnie Jones appears as the murderer Labarge.
You can live without this series, but these ten episodes remain a valid excuse for 550 minutes of fun. One for all? No, forget it !
Technical Specifications:
Director: Farren Blackburn among others , Richard Clark, Andy Hay, Toby Haynes
By : Charles Howard , Ryan Gage, Luke Pasqualino , Santiago Cabrera
Genre : Crime
Language: English
Subtitles: Dutch
Running time : 10 episodes of 55 minutes
Didier BECU
09/11/2014
---
Het in 1844 geschreven boek De Drie Musketiers van Alexandre Dumas is ondertussen tot vervelens toe verfilmd. Al tijdens de periode van de stomme film was er een bewerking en het ziet er niet naar uit dat daar een einde aan komt, zeker niet nu de BBC met een zeer succesvolle serie heeft gelanceerd. Het succes is zo groot dat men ondertussen al aan een tweede seizoen bezig is.
Je hebt wellicht al de namen van Porthos (Howard Charles), Athos (Tom Burke) en Aramis (Santiago Cabrera) gehoord: de drie musketiers die in dienst zijn van de jonge koning Lodewijk XIII (Ryan Gage). Wie het boek heeft gelezen (wie niet) weet natuurlijk dat daar ook een vierde musketier bij hoort: D'Artagnan (Luke Pasqualino). Deze komt per abuis bij het trio terecht, ook al moet hij eerst stage lopen (die natuurlijk vlekkeloos verloopt) zodat hij later een vaste plek bij de eregarde krijgt. De grote vijand is de sluwe kardinaal Richelieu (Peter Capaldi), die als geen ander weet dat hij met het grootste gemak de jonge vorst een loer kan draaien. Hij kan niet alleen rekenen op de domheid van koning Louis XIII, ook heeft hij een eigen leger: de Rode Wacht, die met de regelmaat van een klok in de clinch gaat met de vier helden.
Het boek vormt wel de rode draad van de reeks, maar in iedere aflevering is er een apart verhaaltje waardoor we de musketiers beter leren kennen. Met Porthos valt er altijd wel wat te lachen, de oudere Athos is een vaderfiguur voor de andere musketiers, Aramis houdt als geen ander van de vrouwtjes en natuurlijk is er ook d'Artagnan: de boerenzoon die naar Parijs is gekomen om de dood van zijn vader te wreken en die altijd zeer impulsief reageert.
Heel wat eerdere verfilmingen waren niet alleen oubollig, maar ook ronduit onnozel. Daar heeft deze BBC-reeks helemaal geen last van. Men heeft er begrepen dat men moet moderniseren wil men kunnen blijven concurreren met zenders als HBO, en bij de Britse staatszender staat kwaliteit nog altijd hoog op de agenda genoteerd. De structuur is vrij klassiek, maar dankzij onderhoudende scenario's en geslaagde vertolkingen nesteltt The Musketeers zich moeiteloos naast grote Amerikaanse kanonen.
Wat de vertolkingen betreft onthouden we vooral Peter Capaldi (die we natuurlijk kennen als de twaalfde doctor uit Doctor Who), alsook Luca Giuseppe Pasqualino als D'Artagnan. Niet dat het voor ons echt moet, maar zelfs Vinnie Jones heeft als moordenaar Labarge een rolletje gekregen.
Je kan gerust leven zonder deze serie, maar deze tien afleveringen blijven wel een geldig excuus om je eens 55O minuten lang te amuseren. Een voor allen, neen laat maar!
Technische specificaties:
Regie: o.a. Farren Blackburn, Richard Clark, Andy Hay, Toby Haynes
Met: Howard Charles, Ryan Gage, Luke Pasqualino, Santiago Cabrera
Genre: Misdaad
Taal: Engels
Ondertiteling: Nederlands
Speelduur: 10 afleveringen van 55 minuten
Didier BECU
09/11/2014
---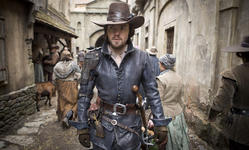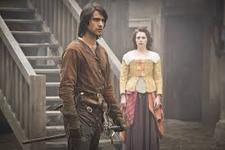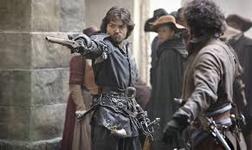 ---