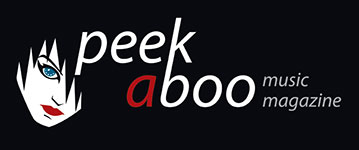 like this tv series review
---
The Newsroom-Season 2
Movie
•
TV series
Drama
•
TV Series
Warner Home Video
14/11/2014, Didier BECU
---
He who wants to be taken seriously as an actor has to work with HBO. That's the sage advice of James Gandolfini to Jeff Daniels: the actor who starred in the 80s in Oscar-winners, but was almost forgotten after the Jim Carrey-comedy Dumb And Dumberer. Wise words of Tony Soprano, because since he played the role of news anchor Will McAvoy the world remembers Daniels name again.
The Newsroom is a creation of Aaron Sorkin who wrote the scenario of David Fincher's The Social Network, and who is also the creator of the successful series The West Wing. According to Sorkin he has such great respect for journalists that he wrote an ode about them in the form of The Newsroom.
At home McAvoy is not exactly a cheerful companion, for his job he does everything : a journalist who goes to the extreme to come up with the truth. In the first season we saw how this perfectionist played a dangerous game by declaring that America is no longer the land of milk and honey. A statement that made many Americans furious!
Despite the praise from fans and Emmy Awards, real journalists are not so excited about what is happening in the news department of the fictional station ACN Network. Some find the approach not professional enough. That may be a justified criticism, but The Newsroom still remains a series about a fictional news team (although one that often uses real news items).
Sorkin adds a lot of relationship problems to the story lines, for example about news producer MacKenzie (Emily Mortimer) who once had a relationship with Will and never forgot that. As a producer of Newsnight she is the one who convince Will that he's a real natural and can become the best news anchor of America.
Perhaps this series (especially the second season) has become a sort of intellectual soap, but thanks to the excellent performances (with leading Jeff Daniels in the role of his life) that is never a disturbing factor. What is more difficult are the typically American topics that may be difficult to understand if you are not aware of the ins and outs of American politics. Anyway, with some effort these may be another ten quality episodes.
Bonus Material:
Audio commentary with cast and crew
Inside the Episode
The second season of The Newsroom is available in stores now on DVD through Warner Home Video.
Didier BECU
14/11/2014
---
Wie als acteur serieus wil worden genomen, moet bij HBO aan de slag. Dat is de wijze raad die wijlen James Gandolfini aan Jeff Daniels gaf: de acteur die in de jaren 80 een vaste klant was in Oscarkrakers, maar die na de Jim Carrey-komedie Dumb And Dumberer nauwelijks nog aan de bak kwam. Rake woorden van Tony Soprano, want sinds Daniels in de huid van nieuwsanker Will McAvoy kroop, herinnert zich de hele wereld opnieuw zijn naam.
The Newsroom is een creatie van Aaron Sorkin, die het scenario van David Finchers The Social Network schreef, alsook de maker van de succesrijke serie The West Wing, die over de perikelen in het Witte Huis gaat. Naar eigen zeggen heeft Sorkin zo'n groot respect voor journalisten dat hij met The Newsroom een ode aan ze schreef.
McAvoy is thuis misschien niet de vrolijkste huisgenoot, voor zijn job doet hij alles: een journalist die tot het uiterste gaat om de waarheid aan het licht te brengen. In het eerste seizoen zagen we hoe de perfectionistische nieuwslezer gevaarlijk spel speelde door in een statement te verklaren dat Amerika niet langer meer het land van melk en honing is. Een uitspraak waarbij heel wat Amerikanen zich in hun koffie verslikten.

Ondanks de lovende woorden van de fans en de Emmy-awards waren echte journalisten niet zo in de wolken over wat er zich in de nieuwsdienst van de fictievezender ACN Network afspeelt. Sommige vonden de aanpak niet professioneel genoeg of meenden zelfs dat Sorkin te links denkt. Dat is misschien wel een terechte kritiek, maar The Newsroom blijft toch nog altijd een serie over een fictieve nieuwsdienst (ofschoon men regelmatig nieuwsfeiten uit de realiteit gebruikt). Bovendien voegt Sorkin aan de verhaallijnen een heleboel relatieproblemen toe, zo is er bijv. nieuwsproducer MacKenzie (Emily Mortimer) die ooit een relatie had met Will en dat eigenlijk nooit vergeten is. Als producer van News Night is zij degene die Will duidelijk maakt dat hij het talent heeft om het beste nieuwsanker van Amerika te zijn. Door deze aanpak durft The Newsroom misschien wel eens de soaptoer op te gaan, maar dankzij de uitstekende vertolkingen (met voorop Jeff Daniels in de rol van zijn leven) is dat nooit een storende factor. Wat wel moeilijker om te veteren is zijn de onderwerpen die typisch Amerikaans zijn en vrij ingewikkeld kunnen zijn als je niet op de hoogte bent van het reilen en zeilen van de Amerikaanse politiek. Maar goed, met wat inspanningen zorgt dit tweede seizoen voor tien kwaliteitsvolle episodes waarmee HBO nog maar eens bewijst dat het niet voor niets aan de top staat.
Bonusmateriaal:
Audiocommentaar met cast en crew
Inside the Episode
Het tweede seizoen van The Newsroom is vanaf nu in de winkel te vinden op dvd via Warner Home Video.
Didier BECU
14/11/2014
---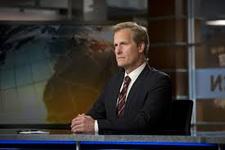 ---