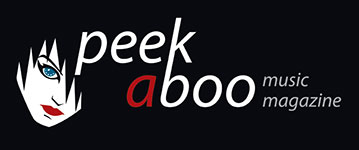 like this tv series review
---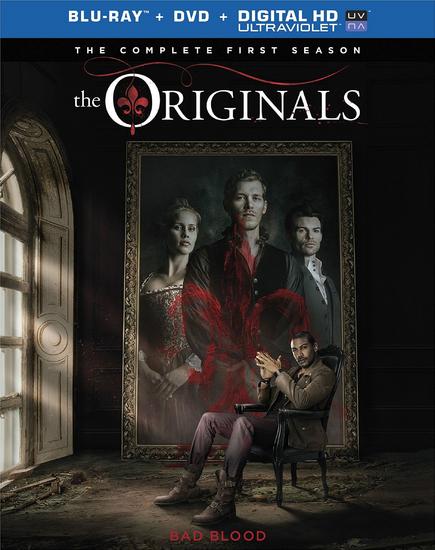 The Originals Season 1
Movie
•
TV series
Horror
•
TV Series
Warner Home Video
04/12/2014, Didier BECU
---
The success of The Vampire Diaries (say Twilight in TV-series format) is unstoppable and so the producers came with a spin off: The Originals. Since the concept is almost the same as that of The Vampire Diaries (handsome guys and ladies as vampires and werewolves), it is no wonder that this CW-series gets good viewing ratings too. The first season of The Originals is now out and fans will be pleased as a second is in the making !
If you're wondering where the name of the series comes from, well, the Mikaelson family belongs to the very first vampires and so they are The Originals.
Elijah Mikaelson (Daniel Gillies) is one of the original vampires who comes back to New Orleans, together with his brother Klaus (Joseph Morgan) and sister Rebekah (Claire Holt). That city was once their empire, but because of their father they were obliged to flee. Since 1919 things have changed in New Orleans. The vibrant jazz city is now in the hands of Marcellus "Marcel" Gerard (Charles Michael Davis). Actually, that's a bit the fault of Klaus because he is the one who made Marcel (a former slave) a vampire. Marcel is a charismatic dandy who has absolute power on the witches and werewolves. So it's not an easy job to regain the power, but Klaus has an useful advantage: in fact he is a hybrid (half vampire, half werewolf). Another advantage is that a hybrid can become a father. Werewolf Hayley (Phoebe Tonkin) is pregnant by him. Klaus does not have much interest in his daughter Hope. His brother Elijah, who is kidnapped at the beginning of the series by Marcel, wants to protect the child. That is necessary, because the werewolves are on all sides threatened by witches. One of the most powerful witches in New Orleans is the young Davina (Danielle Campbell), who is rescued by Marcel during a sacrifice. Because the supernatural powers of Davina are so extraordinary, she knows very well when other witches use magic (something that is prohibited by Marcel). The beautiful Davina is an ideal weapon for Marcel.
Actually, everything in this series is about power and who possesses it. The answer is perhaps too easy to predict, but the 22 episodes (one has 42 minutes) are entertaining enough. Some look down on these series because they are so called fodder for teenage girls, but despite the fact that the actors and actresses look too beautiful (that is a minor point in Peek-A-Boo), The Originals is certainly not the worst in his kind. The series is never really dark (except New Orleans, perhaps because this city always looks dark) and the blood that flows is a bit too artificial, but apart from that The Originals is a pretty fun ride. A perfect warm-up for the final season of True Blood that will also be out on Warner this month.
The first season of The Originals is now out on DVD and Blu-ray through Warner Home Video.
Didier BECU
04/12/2014
---
Het succesverhaal van The Vampire Diaries (zeg maar Twilight in serieformaat) is niet te stoppen en omdat het ijzer nu eenmaal moet worden gesmeed als het heet is, bedachten de producenten een spin-offserie: The Originals. Aangezien het concept bijna hetzelfde is als dat van de moederserie (knappe jongens en dames als vampiers en weerwolven) is het geen wonder dat ook deze CW-reeks goede kijkcijfers haalt. Het eerste seizoen van The Originals ligt ondertussen in de winkels en fans mogen gerust zijn: een tweede is in de maak!
Als je je afvraagt waar de naam van de serie vandaan komt, dan heeft dat alles te maken met de Mikaelson-familie die tot de allereerste vampiers behoort, en dus The Originals zijn.
Elijah Mikaelson (Daniel Gillies) is één van de originele vampiers, die samen met broer Klaus (Joseph Morgan) en zus Rebehah (Claire Holt) opnieuw naar New Orleans trekt. Die stad was ooit hun rijk, maar wegens hun vader waren zij verplicht om die te ontvluchten. Sinds 1919 is er wel het een en ander gebeurd in New Orleans. De bruisende jazzstad is in handen gevallen van Marcellus "Marcel" Gerard (Charles Michael Davis). Eigenlijk is dat allemaal een beetje de schuld van Klaus, want hij is degene die van Marcel (een vroegere slaaf) een vampier heeft gemaakt. Marcel is een charismatische dandy die de touwtjes stevig in handen houdt, ook over de heksen en weerwolven. Het is dus geen gemakkelijke klus om de macht te heroveren, toch beschikt Klaus over een nuttig voordeel: hij is namelijk een hybride (half vampier, half weerwolf). Een ander voordeel is dat je als hybride ook vader kan worden. Weerwolf Hayley (Phoebe Tonkin) wordt zwanger van hem. Klaus heeft niet veel interesse voor zijn dochter Hope. Zijn broer Elijah, die in het begin van de reeks door Marcel wordt gekidnapt, wil zich wel over het kind ontfermen. Dat moet ook, want de weerwolven worden langs alle kanten bedreigd door heksen. Een van de machtigste heksen in New Orleans is de jonge Davina (Danielle Campbell), die door Marcel is gered tijdens een offer. Omdat de bovennatuurlijke krachten van Davina buitengewoon zijn, weet zij zeer goed wanneer andere heksen magie gebruiken (iets wat door Marcel is verboden). De mooie Davina is dus een ideaal wapen voor Marcel.
Eigenlijk draait alles in deze serie om macht. Want tja, wie zal er uiteindelijk de scepter zwaaien. Het antwoord is misschien gemakkelijk te voorspellen, toch zijn de 22 afleveringen (eentje telt 42 minuten) onderhoudend genoeg. Er wordt wel eens neergekeken op deze serie (net zoals op moederserie The Vampire Diaries) want ze zou voer voor tienermeisjes zijn, maar ondanks het feit dat de acteurs en actrices er net iets te afgelikt uitzien, is The Originals zeker niet de slechtste in zijn soort. Echt donker wordt de serie nooit (behalve het decor van New Orleans, wellicht omdat deze stad er nu eenmaal altijd donker uitziet) en het bloed dat vloeit is net iets te artificieel, maar los daarvan is The Originals best leuk. Een ideaal opwarmertje voor het laatste seizoen van True Blood bijv., want ook die serie verschijnt deze maand bij Warner.
Het eerste seizoen van The Originals is uit op dvd en Blu-ray, via Warner Home Video dus.
Didier BECU
04/12/2014
---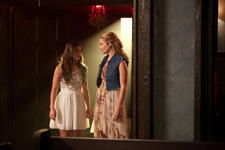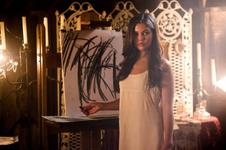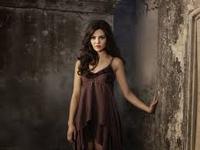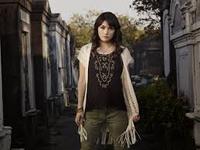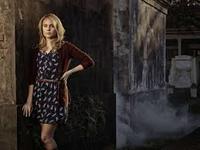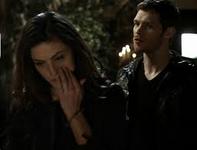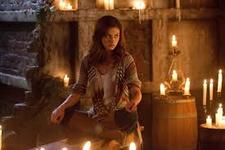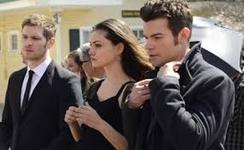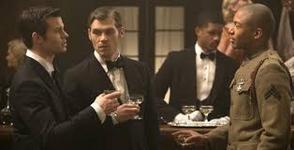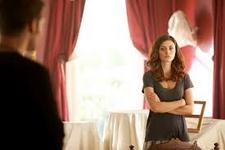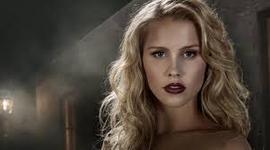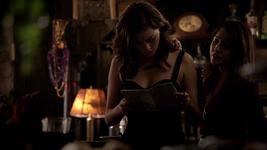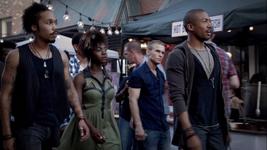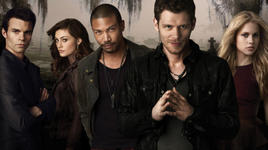 ---