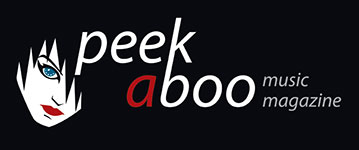 like this tv series review
---
THICKER THAN WATER
Movie
•
TV series
Crime
•
TV Series
[77/100]

Lumičre
18/09/2014, Didier BECU
---
One month after the magnificent The Legacy Lumière already is back with a brand new Swedish topper: Thicker Than Water (or Tjockare än vatten).
During ten episodes that all least one hour, the series fan is invited to take a look into the dark (not always) beautiful past from the Waldemar-family. Anna-Lisa (Stina Ekblad) runs with her dutiful son Oskar (Joel Spira) on the Sunnanö-island in the Swedish archipelago a very successful hotel. One day the mother invites her two other children. Oskar doesn't understand what's going on, as since year they had no contact with either brother Lasse (Björn Bengtsson) or sister Joanna (Aliette Opheim). Anna-Lisa has cancer, and just before the moment she takes her own life she gives her children an individual advice. It all has to do with her will. Oskar might be convinced that he's the sole heir-at-law because he was the only one who cared about the hotel, his mom decides nonetheless that all three children have the right to claim the royal legacy. There is one strong condition though: the three children have to run the hotel for a full season.
That seems perhaps easy, but it isn't. Not only there's Oskar who thinks it's an unfair decision, the two others have more important things to do than just running a hotel. Joanna is a well- respected actress on stage who misses her first film role. Lasse has problems with his rebellious teen daughter, and on top of that he has huge debts by criminal organisations. They can't count on their father either. It's been years since they heard from him, and so they assume he's dead. Another option is unthinkable: if they refuse to join together, the hotel will be sold for a good cause.
This family sage might seem at first sight as ridiculous pulp that soon will get out of your head, you better not forget that once again the Swedish quality drifts above! It takes a while before you get a connection with the characters and the quality not always hits the spot, but apart from that is Thicker Than Water just another series you'll watch in one row. Just like it should be, every episode ends with a mysterious cliffhanger that makes you curious what will happen next. We know very well that the offering these days is huge, not to say impossible, so you have to make choices (unless you want to spend your whole life in front of television). But good, fans from Scandinavian quality can put it on the huge heap that's waiting for you!
Thicker Than Water is out on DVD on Lumière.
Didier BECU
18/09/2014
---
Nog geen maand nadat het excellente The Legacy werd uitgebracht komt Lumière alweer met een nieuwe Zweedse knaller op de proppen: Thicker Than Water (of Tjockare än vatten).
In een tijdspanne van tien episodes die elk een klein uurtje duren wordt de seriefanaat uitgenodigd om een kijkje te nemen in het duistere (en niet altijd even mooie) familieverleden van de Waldemars.
Moeder Anna-Lisa (Stina Ekblad) runt samen met haar plichtsgetrouwe zoon Oskar (Joel Spira) op het Sunnanö-eiland in de Zweedse archipel een succesvol hotel. Op een dag nodigt de moeder haar twee andere kinderen uit voor een gesprek. Oskar weet niet wat er gaande is, want noch met broer Lasse (Björn Bengtsson) of zus Joanna (Aliette Opheim) hebben ze nauwelijks nog contact gehad. Anna-Lisa lijdt aan kanker en net op het moment voor ze uit het leven stapt geeft ze elk aan haar kinderen een raad mee. Die blijkt betrekking te hebben op haar testament. Oskar maant zich wel als de erfgenaam bij uitstek omdat hij zich als enige over het gasthuis heeft bekommerd, toch oordeelt de moeder dat alle drie kinderen erfrecht hebben. Er is wel een ijzersterke voorwaarde aan verbonden: gedurende een volledig seizoen moeten de drie kinderen samen het hotel runnen.
Een allesbehalve eenvoudige taak. Niet alleen vindt Oskar zich sterk benadeelt, ook hebben de andere twee wel iets meer belangrijk te doen dan voor hotelgasten te zorgen. Joanna is een gevierde toneelactrice die hierdoor een filmrol aan haar neus moet zien voorbijgaan. Lasse heeft niet alleen de nodige problemen met tienerdochter Kim (Molly Nutley), ook heeft hij torenhoge schulden bij malafide organisaties. Ook op hun vader kunnen ze niet rekenen. Omdat ze al jaren niet van hem hebben gehoord wanen ze hem doden. Een andere optie is er niet: werken de drie niet samen, dan gaat het hotel naar een goed doel.
Deze familiesaga lijkt misschien op het eerste gezicht op een melig stationsromannetje, toch mag je niet vergeten dat het wederom om een Zweedse productie gaat. Het duurt wel een paar afleveringen vooraleer je als kijker een band met de personages krijgt en ook het niveau bereikt niet altijd de hoogste ladder, toch is Thicker Than Water opnieuw zo'n serie geworden die je in één ruk wil uitkijken. Zoals dat bij iedere kwaliteitsserie hoort, verneem je op het einde een mysterieus kantje van één van de familieleden dat je naar het vervolg doet hunkeren. We beseffen ook wel dat het aanbod tegenwoordig zo hoog is dat je een keuze moet maken (tenzij je je leven lang voor de buis wil doorbrengen natuurlijk!), maar liefhebbers van Scandinavische kwaliteit mogen hem gerust op de ondertussen gigantische stapel leggen.
Thicker Than Water is nu uit op dvd via Lumière.
Didier BECU
18/09/2014
---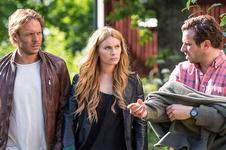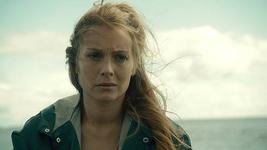 ---