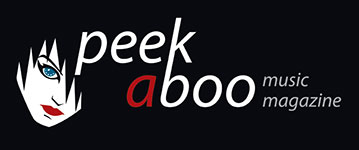 like this cd review
---
UNDER THE DOME SEASON 2
Music
•
CD
Science Fiction
•
TV Series
15/12/2014
---
Previously, mentioning the name of Stephen King was more than enough to have success. Unfortunately, the competition is so high now that King-products are no longer guaranteed to land on top of the stack, on the contrary! But never mind, Under The Dome has another advantage. This science fiction series comes from Stephen Spielberg's DreamWorks, although apparently he was not one second present at the set, whichseems to be positive, because if you don't see Spielberg, then that is a sign that all is well. Right, only a matter of explaining things!
The series Under The Dome had to deal with some criticism of loyal King-fans, because they felt that the makers did not follow the book (probably to ensure several seasons).
The story is set in the fictional town of Chester's Mill, that one day is isolated from the rest of the world by a huge dome. No one gets out and there is no internet or telephone traffic, so all the villagers are completely depending on themselves and that causes a lot of tension. From the outside of the dome soldiers try to invade, while at the inside the inhabitants are trying to detect the one who is responsable for it. One of those brave fellows is Dale "Barbie" Barbara ( Mike Vogel). The cliffhanger of the first season was an image of Barbie hanging on the gallows. Fans can be assured, the man who came initially to Chester 's Mill for some unsavory affairs, is becoming increasingly important in revealing the secrets of the dome (although you have to have patience, because if you know that a third part is being made in the States, you also know that the mystery is far from solved!). Another key figure is Big Jim Rennie ( Dean Norris, indeed of Breaking Bad), an opportunist who always chooses the side that suits him best. Or maybe it is better to listen to Julia Shumway ( Rachelle Lefevre ), the journalist of the Mill Democrat, who is the leader of the village.
Under The Dome is certainly not the best series of its kind, therefore the story is too confusing and the performances are not strong enough, yet this science fiction series is worth watching because you get a view on how people in group react when they are in the same situation. And, it must be said, Under The Dome is a series that is worthy to have the hallmark of Stephen King. Besides, be careful in the first episode as the master of horror can be seen in a cameo.
The second season of Under The Dome is out now on Universal, both Blu-ray and DVD.
Extras on both DVD and Blu -ray :
Inside Mill
Readings From The Dome
Filming The Season Premiere
Stephen King & Season 2
Welcome Back To The Mill !
A Journey Through Season 2
The Transmedia World of Under The Dome
The Visual Effects of Season 2
Ready for Action : Tales from Under The Dome - Paintings by Jack Bender and Creating Mill
Gag reel
Deleted scenes
Technical specifications DVD :
Running time : 510 '
Image: 1.78: 1
Language: English Dolby Digital 5.1
Subtitles: English for the hearing impaired , Dutch
Technical specifications Blu-ray :
Running time : 510 '
Image: 1.78: 1 - 1080p
Audio : English DTS-HD Master Audio 7.1 and English Dolby Digital 2.0
Subtitles: English , Dutch

15/12/2014
---
Vroeger was de vermelding Stephen King meer dan reden genoeg om succes te boeken. Helaas is de concurrentie tegenwoordig zo groot dat King-producten al lang geen garantie meer zijn om bovenop de stapel te liggen, integendeel. Maar niet getreurd, want Under The Dome heeft een ander voordeel. Deze sciencefictionreeks komt immers uit de Dreamworks-stal van Steven Spielberg, ofschoon hij naar het schijnt geen seconde op de set aanwezig was. Wat volgens de makers positief is, want zie je Spielberg niet dan is dat een teken dat alles goed gaat. Juist, kwestie van uitleggen!
De reeks Under The Dome kreeg kritiek van trouwe King-fans, want die vonden dat de makers het boek niet volgden, wat men waarschijnlijk deed om ervoor te zorgen dat de reeks meerdere seizoenen zou meegaan.
Het verhaal speelt zich in het fictieve stadje Chester's Mill af. Op een dag wordt het afgesloten door een reusachtige koepel. Niemand raakt nog buiten en er is geen internet- of telefoonverkeer meer waardoor de dorpsbewoners helkemaal op zichzelf zijn aangewezen. Zoiets veroorzaakt natuurlijk heel wat spanningen. Buiten de koepel proberen militairen alles om binnen te dringen, terwijl binnenin de inwoners op zoek gaan naar de verantwoordelijke voor de koepel. Een van die dappere kerels is Dale "Barbie" Barbara (Mike Vogel). De cliffhanger van het eerste seizoen was het beeld van Barbie aan de strop. Fans kunnen gerust zijn, de man die aanvankelijk naar Chester's Mill kwam voor ongure zaakjes, wordt alsmaar belangrijker bij het onthullen van de geheimen van de koepel (ofschoon je veel geduld moet hebben, want als we je vertellen dat men in de States bezig is aan een derde luik, weet je ook dat het mysterie nog lang niet is opgelost!). Een andere sleutelfiguur is Big Jim Rennie (Dean Norris, inderdaad uit Breaking Bad), een opportunist die steeds de zijde kiest die hem het beste uitkomt. Of misschien is het toch beter om te luisteren naar Julia Shumway (Rachelle Lefevre), de journaliste van de Chester's Mill Democrat, die de leidster van het dorp wordt.
Under The Dome is zeker niet de beste reeks in zijn soort, daarvoor is het verhaal wat te verwarrend en zijn de vertolkingen niet sterk genoeg, toch is deze sciencefictionserie het volgen waard omdat je een inzicht krijgt in hoe mensen in groep reageren als ze in hetzelfde schuitje zitten. En, het moet worden gezegd, Under The Dome is een reeks die de stempel van Stephen King waardig is. Trouwens, goed opletten in de eerste aflevering want the master of horror kun je in een cameo zien.
Het tweede seizoen van Under The Dome is nu uit op Universal, zowel op Blu-ray als dvd.
Extra's zowel op dvd als Blu-ray:

Inside Chester's Mill
Readings From The Dome
Filming The Season Premiere
Stephen King & Season 2
Welcome Back To Chester's Mill!
A Journey Through Season 2
The Transmedia World of Under The Dome
The Visual Effects of Season 2
Ready for Action: Tales from Under The Dome – Paintings by Jack Bender and CreatingChester's Mill
Gag reel
Deleted scenes
Technische specificaties dvd:
Speelduur: 510′
Beeld: 1.78:1
Taal: Engels Dolby Digital 5.1
Ondertiteling: Engels voor doven en slechthorenden, Nederlands
Techinsche specificaties Blu-ray:
Speelduur: 510′
Beeld: 1.78:1 – 1080p
Geluid: Engels DTS-HD Master Audio 7.1 en Engels Dolby Digital 2.0
Ondertiteling: Engels, Nederlands

15/12/2014
---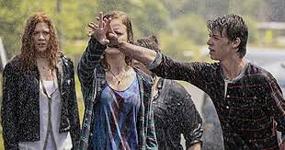 ---