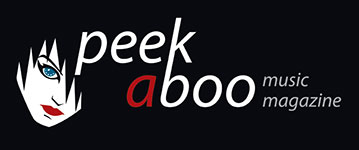 like this cd review
---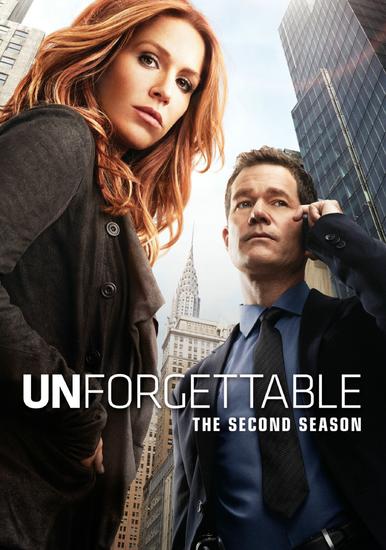 UNFORGETTABLE -SEASON 2
Music
•
CD
Detective
•
TV Series
Sony Pictures Releasing
10/09/2014, Didier BECU
---
Have you ever heard from hyperthymesia? Well, if not we can tell you (after googling that is!) that it's a rare gift that makes it possible that someone can remember everything in the tiniest details, someone who has his every minute from his whole life in mind or to say it shorter: someone with a phenomenal photographic memory! Redhead Carrie Wells (Poppy Montgomery, a name that fans from series will know from Without A Trace) has this gift.
An ideal gift for a detective, not? And so, it's kind of normal that Carrie Works for the New York-police. In every episode (there are thirteen in this second season) the investigator has to solve a murder, along with her colleague (and ex-boyfriend) Al Burns (Dylan Walsh, popular from Nip/Tuck). Carrie wants more than just please the citizens from New York. She also wants to know herself who has killed her sister. To solve this mystery, she can't rely on her gift as she can't remember one thing from that fatal day. Who knows she might be able to do that during the second season. She enters the Major Crimes Unit in Manhattan: a new department that has all the newest techniques.
At first sight you'd swear that this series is like some marriage between CSI and Bones. In a way it is, and even if the concept is absolutely not new, the police series is strong enough to capture our attention during 500 minutes. The makers spend time in exploring the characters, which makes it more interesting to care about. The performances are okay, but kind of mediocre, even if Poppy Montgomery is great.
The series have a strange history. After one season the CBS-bosses decided to stop it. Officially because the competition was way too high. Someone decided to give green light to a second one, and the series was so popular in the States that now a third one is in the make! So yes, Peek-A-Boo readers that probably means an appointment for next year!
Anyone who loves American cop series can take the second season at home. To end with a cliché: Unforgettable will probably be forgettable, but it actually stays fun entertainment!
The second season from Unforgettable is now out on DVD via Sony SPHE.
Didier BECU
10/09/2014
---
Heb je ooit al van hyperthymesia gehoord? Wel, deze zeldzame gave zorgt ervoor dat iemand zich alles tot in de puntjes kan herinneren, iemand die zijn leven tot in de kleinste details voor de geest kan halen of gewoon een mens met een fenomenaal fotografisch geheugen. De roodharige Carrie Wells (Poppy Montgomery die seriefanaten wel uit Without A Trace zullen kennen) beschikt over dit voordeel.
Een ideale gave die iedere detective best kan gebruiken en dus is het geen wonder dat Carrie is ingelijfd bij de New Yorkse politie. In iedere aflevering (en dat zijn er dertien in dit tweede seizoen) lost de roodharige speurneus samen met haar collega (en tevens ex-vriendje) Al Burns (Dylan Walsh, bekend van Nip/Tuck) een mysterieuze moord op. Carrie wil echter meer dan haar stadsgenoten helpen. Zelf wil ze achterhalen wie haar zus heeft vermoord. Voor het oplossen daarvan laat haar gave haar echter in de steek, want ze kan zich van deze trieste dag helemaal niets meer herinneren. Misschien kan ze dat wel in het tweede seizoen, want ze treedt toe tot de gloednieuwe afdeling van de Major Crimes Unit in Manhattan dat over al de nieuwste technische snufjes beschikt.
Op het eerste gezicht lijkt deze serie veel op een huwelijk tussen CSI en Bones. Toegegeven, het concept en de aanpak is allesbehalve nieuw, maar toch heeft de serie genoeg troeven in huis om de kijker 500 minuten lang te boeien. Er wordt voldoende tijd vrijgemaakt om de karakters wat uit te diepen waardoor ze al bij al interessant worden. De acteerprestaties zijn wel niet bepaald uitmuntend, maar goed genoeg, met vooral een overtuigende Poppy Montgomery.
De serie heeft een wat vreemde geschiedenis. Na amper één seizoen besloten de CBS-bazen om er een punt achter te zetten, officieel wegens een te hoge concurrentie. Op de valreep werd groen licht gegeven voor een tweede, maar deze werd in de States zo populair dat men ondertussen al aan een derde bezig is!
Dat wordt dus wellicht afspraak volgend jaar, Peek-A-Boo lezers!Wie tuk is op Amerikaanse politieseries kan alvast het tweede seizoen van Unforgettable binnenhalen. En om met een cliché te eindigen: wellicht zal de serie je geheugen verlaten, dat neemt niet weg dat het negen uur leuk entertainment blijft!
Het tweede seizoen van Unforgettable is nu uit op DVD via Sony SPHE.
Didier BECU
10/09/2014
---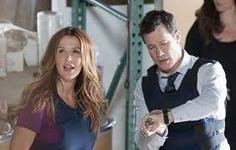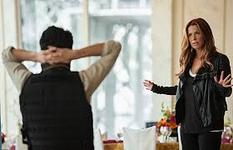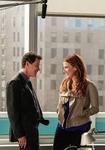 ---