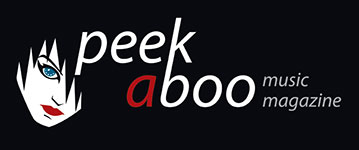 like this tv series review
---
VEEP SEASON 3
Movie
•
TV series
Comedy
•
Political
•
TV Series
HBO
19/03/2015, Didier BECU
---
Even if you are not interested in politics, you can't deny the fact that you'll find some colourful characters in that environment that are simply born to feature in some series. It is even more interesting when it comes to American politics, as anyone who has something to say in the White House is automatically a bit the boss of the whole world, not? Not so long ago there was the intriguing House Of Cards series. This splendid David Fincher-production was so serious, that it seemed as if the rulers in Washington were just a gang of thugs. Right, maybe they are, but something lighter (but no less real) is Veep, the abbreviation for Vice President. In America, this person is not only the first deputy of the president, but also the chairman of the US Senate. In reality it is Joe Biden, who resides in the United States Naval Observatory (the official residence of the Vice President), but in this series, created by Armando Iannucci, we find Selina Meyer (Julia Louis-Dreyfus) there. In no time this lady, who was previously known as Elaine Benes of Seinfeld, became a television symbol of whom the public just couldn't get enough.
HBO really found a gap in the market, because the story of this powerful woman, who started as senator, is stylishly packaged in short episodes (twenty minutes per episode), both realistic and full of humour. Selina Meyer is always horny for power and she is only satisfied with the highest top, and in her position that is of course the presidency. While Selina is attending a signing session for her new book Some New Beginnings Soon, she discovers that all roads are open to participate in the upcoming presidential election. It will indeed be a season in which campaigning gets the central focus. In a striking (and often hilarious) way, we see how politicians join the media game to keep their popularity. Each detail can be magnified, and danger lurks around every corner.
Of course you need a whole team to achieve victory. The biggest player is Amy Brookheimer (Anna Chlumsky), who is available every minute of the day and she follows all the polls in detail. This devil-does-it-all sacrifices herself, and as can be expected Amy has no time for a private family life. Another faithful help is Gary Walsh (Tony Hale), Selina's counselor, who conscientiously (even a bit too!) performs his job. Mike is the communications manager and he knows Selina very well, because he is working with her since she was a senator. Dan Egan (Reid Scott) is the rookie, an ambitious guy who was once the sweetheart of Amy. Jonah Ryan (Timothy Simons) is proud that he works in the White House, but he is not exactly the most popular colleague. In the third season, he almost loses his job because he puts confidential information on the net. Finally, there is Sue Wilson (Sufe Bradshaw), a secretary who sees herself as the third most important person in the world, simply because she works for the Vice President. In short, Selina has a quality team that can guide her to the presidency. Whether they are strong enough to reach this goal, you find out in ten new episodes, that are now available through HBO.
Didier BECU
19/03/2015
---
Zelfs indien politiek je geen moer interesseert, kun je er niet omheen dat je in dat milieu de meest kleurrijke personages aantreft. Nog interessanter wordt het als het om Amerikaanse politiek gaat, want wie in het Witte Huis iets te zeggen heeft, is eigenlijk ook een beetje de baas van de wereld. Niet zo lang geleden hadden we het intrigerende House Of Cards. In deze David Fincher-productie ging alles er zo serieus aan toe dat je ging denken dat de machthebbers in Washington gewoon een bende boeven zijn die voor niets of niemand terugdeinzen. Juist, misschien zijn zij dat ook wel, maar heel wat luchtiger (maar daarom niet minder onecht) is Veep, de afkorting voor vicepresident. In Amerika is deze persoon niet alleen de eerste vervanger van de president, maar ook de voorzitter van de Amerikaanse Senaat. In werkelijkheid is het Joe Biden die in de United States Naval Observatory (de ambtwoning van de vicepresident) woont, maar in de serie, die werd bedacht door Armando Iannucci, is dat Selina Meyer (Julia Louis-Dreyfus). In geen tijd werd deze dame, die eerder als Elaine Benes in Seinfeld schitterde, een televisiesymbool waarvan de kijkers maar geen genoeg konden krijgen.
Met deze politica had HBO een gat in de markt gevonden, want het relaas over deze machtige vrouw die ooit als senator begon, wordt stijlvol verpakt in korte afleveringen (twintig minuten per episode), waarin zowel mag worden geschaterlacht als nagedacht. Selina Meyer is een machtsgeile vrouw die alleen maar tevreden is met de absolute top, en in haar positie is dat natuurlijk het presidentschap. Net op het moment dat Selina een signeersessie houdt voor haar nieuwste boek Some New Beginnings Soon, verneemt ze dat alle wegen open liggen om deel te nemen aan de komende presidentsverkiezingen. Het wordt dus een seizoen dat in het teken staat van campagne voeren. Op een treffende (en vaak hilarische) wijze zien we hoe politici de media moeten bespelen om populair te blijven. Iedere komma kan worden uitvergroot, en het gevaar loert om elke hoek.
Zo'n zege kan je uiteraard niet in je eentje bewerkstelligen, en Selina heeft een heel team voor haar klaarstaan. De voornaamste medewerker is Amy Brookheimer (Anna Chlumsky), die iedere minuut van de dag alle polls tot in de details volgt. Deze duivel-doet-het-al offert zich zonder nadenken op als dat in Selinas voordeel is, en zoals te verwachten heeft Amy geen tijd voor een eigen familieleven. Een andere trouwe hulp is Gary Walsh (Tony Hale), Selinas vertrouwenspersoon die plichtsbewust (zelfs een beetje te!) zijn job uitoefent. Mike is de communicatieverantwoordelijke en kent Selina door en door omdat hij reeds met haar samenwerkte toen ze nog senator was. Nieuw in het groepje is Dan Egan (Reid Scott), een ambitieuze kerel die ooit nog het liefje van Amy was. Jonah Ryan (Timothy Simons) is eerder het hulpje-van-alles. Hij is er wel trots op dat hij in het Witte Huis mag werken, maar hij ligt met zowat iedereen overhoop. In het derde seizoen verliest hij zelfs bijna zijn baan omdat hij vertrouwelijke informatie zo maar op het net gooit. Ten slotte is er nog Sue Wilson (Sufe Bradshaw), een secretaresse die zichzelf als de derde belangrijkste persoon van de wereld ziet omdat ze voor de vicepresident werkt. Kortom, Selina beschikt over een kwalitatief team om haar naar het presidentschap te loodsen. Of zij daar ook sterk genoeg voor zijn, dat verneem je in tien nieuwe afleveringen, die vanaf nu via HBO in de winkel te vinden zijn.
Didier BECU
19/03/2015
---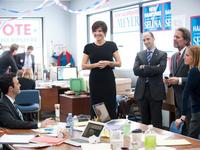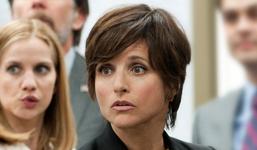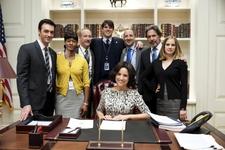 ---