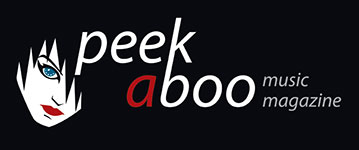 like this vinyl review
---
14 ICED BEARS
14 Iced Bears / Wonder
Music
•
Vinyl
Dreampop
•
Shoegaze
[70/100]

Optic Nerve Recordings:
23/12/2016, Paul PLEDGER
---
Coloured vinyl, liner-notes a-plenty and an everso slightly obscure '80s/'90s indie band's catalogue given a thorough buffing-up? It can only be another super Optic Nerve reissue.

This time their attention turns towards the oft-forgotten Brighton shoe-gazing dream-pop outfit 14 Iced Bears whose brief dalliance in the music business produced two albums (these ones) and a slew of highly-regarded singles and EPs, the vast majority of which are included as extras on each of these fine double-disc editions.

Perhaps too bombastic to be counted as a true Sarah Records act, too twee to be compared to Jesus and Mary Chain and maybe just a bit too heavy for the traditional C86 scene, 14 Iced Bears nonetheless created a joyous racket with saccharine melodies and bittersweet lyrics.

Debut-album '14 Iced Bears', along with ramshackle first single 'Inside', helped inform John Peel of their fuzzy and sometimes bruising proto-pop before signing them up for the obligatory session. Opener Take It isn't necessarily indicative of what's to come - a relentless powerjam of hurried drumming, waves of feedback and an almost hollow and unnerving piece of production work is soon followed by the far more restrained Biff Bang Pow-ish Holland and the ear-bleeding psychedelia of the somewhat atonal Train Song. Things get a bit more wistful on the woozy Moths and by the time Cut pops up, you'll be wondering if The Wake or The June Brides have sneaked into the studio to take over.
Follow-up long-player 'Wonder' from 1991 is an altogether more accomplished affair with a widescreen sound and an almost mainstream tinge to songs like the elegiac single Hold On and paisley-shirted Byrds-esque Smooth in the Sun. There's an element of sixties West Coast pop and latter-day alt-rock throughout 'Wonder' with a touch of the Mazzy Stars and Rain Parades about These Are The Things and When It Comes, while In The Morning shimmers like a seashore at early dawn. As with the debut, this edition comes choc-full of bonuses on a second platter such as the weirdy outtake closer The Wonder of Coincidence.

The fact that 14 Iced Bears went on to support Velvet Underground's Mo Tucker and Sterling Morrison on tour, as well as Big Star's Alex Chilton, merely confirms their various credible sources of inspiration - and there's nowt wrong with that!
This review also appeared on Flipside Reviews.
Paul PLEDGER
23/12/2016
---