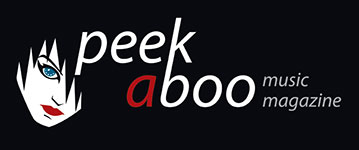 like this cd review
---
4TH DIMENSION
Dispelling The Veil Of Illusions
Music
•
CD
Heavy Metal
•
Symphonic Metal
[90/100]

POWER PROG
03/06/2014, Filip VAN MUYLEM
---
POWER PROG is proud to announce the signing of one of the real hopefuls regarding to Modern Power Metal, the Italians of 4TH DIMENSION. After their extremely well rated debut album "The White Path to Rebirth" from 2011, our first common goal is it to release their second longplayer "Dispelling The Veil Of Illusions" as CD and download in Europe and North America at March 21, 2014
Symphonic power metal band 4TH DIMENSION was founded by singer Andrea Bicego and keyboard player Talete Fusaro and in 2009 a first demo was recorded.
In 2010, 4TH DIMENSION recorded their first album, "The White Path To Rebirth", produced by Alessio Lucatti (Keyoardist in Vision Divine) and featuring well known singer Fabio Lione (Rhapsody Of Fire/Vision Divine) as a very special guest. This debut received a lot of attention by the fans and many great reviews by the trade press.
The songwriting is just more sophisticated, the arrangements are more balanced, the melodies are catchier and the whole production has received a more adult touch with the decisive step of more professionalism. Fresh as a spring meadow, with many exciting moments and not only made for speed heavy Symphonic Power Metal fans! This is the nice and correct promo chat, believe me! And before I forget: nice artwork, just take a look at it (it's my kind of fantasy thing I adore)!
'Veil 3102' is an opener to skip, a waste of time. But once the real songs hop in I melt 'A circle in the Ice' has a great melancholic voice and the music is perfectly produced and recorded! 'Kingdom of Thyne Illusions' has a great synth, playing an important role whilst the guitars and drum fight against it and make the sound complete! The backings add that little extra needed to make it perfect! After that I can only listen, relax and enjoy every following track! It's simply amazing to hear them play. No more words are needed to describe this beauty!
One of the highlights on this album is the end track 'Away', one of the purest ballads I have heard in ages. Well worked out, a great piano and classic instruments and what a voice!
I hope these guys keep on rocking for ages, as they are really getting better! I had fun and enjoyed it!
01. Veil 3102
02. A Circle In The Ice
03. Kingdom Of Thyne Illusions
04. Quantum Leap
05. ExtraWorld
06. White Logic
07. Memoirs Of The Abyss
08. The Watchtower
09. Dissonant Hearts
10. Away
Filip VAN MUYLEM
03/06/2014
---