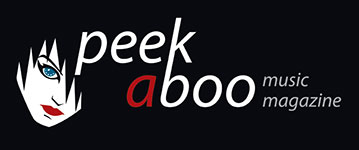 like this cd review
---
5 F-X
Flight recorder 5.0
Music
•
CD
Electro
•
Electronics
•
Experimental
•
IDM (Intelligent Dance Music)
•
Industrial
•
Techno
•
Unclassifiable
[88/100]

Hands Productions
29/06/2011, Didier BECU
---
After having made some albums with Jurgen Hackmann under the name of 5F_55, Mike Burn decided to do it all by himself and after having released the two previous albums "The Xenomorphians, Your Friendly Invasion" and "5F_55 Is Reflected To 5F-X", he once again delivers his strange visions about the sky above us.
You see, Mike is the kind of guy who believes someone is up there and the title "Flight recorder" refers to his belief in UFO's.
Every song is introduced by strange radio messages that make you feel like you're in some cockpit and where as every flight is one that brings you to electroland in where all genres are melted as long as there is power around.
There are no songtitles, they're all named like "Audioautical file 001", "Audioautical file 002" till you reach the 10th track. It might be a bummer if you want to stick some song in your head but then again this approach explains in a good way what it's all about, as this is the kind of CD you have to take in one trip.
This German composer doesn't give his listeners any change to step into the trip as from the very beginning we're confronted with heavy powernoise that has influences from industrial, IMD or even more dance-oriented genres like drum 'n bass.
All in all, this composition is easier to listen to rather than writing about, as these tribal and industrial noise attacks are brutal, even sometimes harsh, but they never forget that it is more than just some noise.
A mighty release from an artist who shows that having an open mind can have interesting and mindblowing results, "Flight Recorder 5.0" is one.
Didier BECU
29/06/2011
---
Vroeger was Mike Burn nog met Jurgen Hackmann actief onder de naam 5F_55, maar sinds enkele jaren verkiest hij het eenzame solopad en na albums als "The Xenomorphians, Your Friendly Invasion" en "5F_55 Is Reflected To 5F-X" te hebben uitgebracht is deze "Flight recorder 5.0" het derde werkstuk dat deze Mike op ons doet afkomen onder de naam 5F-X.
Hij blijft nog steeds de rare vogel die gelooft dat er ergens in het heelal andere wezens rond dwalen en het hoeft de lezer dan ook niet te verwonderen dat deze vluchtgegevens te maken hebben met UFO's.
De nummers worden ingeleid door allerlei vreemde radiotoespraken die je het gevoel geven dat je in één of andere cockpit bent beland waarbij elke vlucht er één is die je alle hoeken van het elektronische landschap laten zien. Inderdaad, 5FX is het soort van muzikaal project waar van hokjes denken geen sprake is, zolang het woord "kracht" er maar deel van uit maakt.
De nummers zijn ook niet voorzien van titels. Alles op deze cd heet "Audioautical file 001", "Audioautical file 002" tot op het punt dat ze nummer tien hebben bereikt.
Niet bepaald een prentje als je een bepaald nummer wil onthouden, maar tegelijkertijd onderstreept dit ook de gedachtegang van deze plaat want "Flight Recorder 5.0" is een trip die je van de eerste tot de laatste seconde moet uitzitten.
Burns is ook niet het soort componist die zijn luisteraars enige instaptijd gunt want meteen na de eerste radioboodschap wordt je meegezogen in een oase van pure powernoise waar zowel industrial, IMD of zelfs meer dansgerichte genres als drum 'n bass de ingrediënten van uitmaken.
Al bij al blijft dit een plaat die gemakkelijk te verteren is, ook al is het niet de eenvoudigste om dit op papier te gaan omtoveren.
Maar geloof ons vrij, wie zijn hart verpand heeft aan heerlijk ritmisch indus lawaai zal dit meer dan weten te pruimen en meteen is deze "Flight Recorder 5.0" een mooi bewijs van wat er kan gebeuren als een componist een ruime visie heeft.
Didier BECU
29/06/2011
---