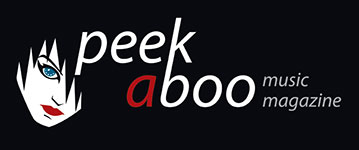 like this cd review
---
7JK
Anthems Flesh
Music
•
CD
Electro
•
Industrial
•
Neoclassical
[90/100]

Redroom
16/01/2013, Chris KONINGS
---
I was too late to finish this one BEFORE the BIM festival, so anyone who missed this band and, after reading this, regrets doing so... well I sincerely apologise. I missed them too you know...
This is the first output of the polish industrial outfit JOB KARMA and Sheffield's Matt Howden. You might know him better from his alter ego, SIEBEN.
JOB KARMA specialises in creating the uneasy soundtrack to mankind's self destructive nature, hence albumtitles like Ebola and Tschernobyl. SIEBEN is known for his looped violin, with which he makes thoughful neofolk songs. Lyricwise very established, this sounds like a combination that could strike the mother lode...
Suffices to say, it does! Hooow wait a minute! Please read on...
The post industrial soundscapes remind me of bands like Coil or Bourbonese Qualk, and Matt's resonating voice fits like a tailor-made silk glove. I love the sad, drone-like End Of The Year and the same can be said about Wrocław In The Rain. Just about every song can give you the chills, the epic and brooding Boxed In Green, the sharp metallic Krau or the intriguing 47 Words For Sheffield.
Another wonderful song that reminds me of Coil is Dear Claire, mainly because of the quirky theme. The same for Planning For Zombie Apocalypse, a narrative voice-over that seems to come out of a documentary, added with a trudging bass and screeching guitarnoise. It sounds like a cross between The Sewage Worker's Birthday Party and The First Five Minutes After Death.
With all my ramblings about Coil, I must say these guys are doing their own thing and if you expect something perverse like Coil, you will be dissapointed, there's just nothing like them! But still, here is an album that contains a few amazingly gripping songs! Just the cover of OMD's Maid Of Orleans might be the odd one out...
Chris KONINGS
16/01/2013
---