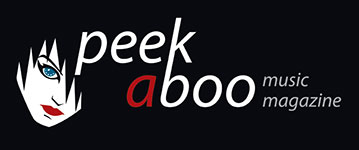 like this movie review
---
A MIDSUMMER NIGHT'S DREAM
A modern adaption of Shakespeare's comedy play
Movie
Comedy
•
Fantasy
[90/100]

18/02/2019, Britta Tabrit
---
Lysander loves Hermia and Hermia loves Lysander. Helena loves Demetrius; Demetrius used to love Helena but now loves Hermia... maybe this story sounds familiar to some of you.
When I first heard about this movie I honestly had some severe doubts about this project. A Shakespeare classic play turned into a modern film without making it a boring slapstick comedy? Quite a risky adventure but it turned out to be way better than expected.
William Shakespeare's comedy A Midsummer Night's Dream, written in 1595/96, is one of his most popular romantic plays with its multilayered examination of love and its vagaries. It is mostly known for its humorous moments, its figurative language and dramatic frameworks - 4 seperate plots and 4 groups of characters all brilliantly woven together throughout the story.
Director Casey Wilder Mott's debut takes the characters from the partriachal society of Athens to the modern city of Los Angeles. He successfully overcomes the gap between a story from the Elizabethan Age and present-day problems.
The movie is an innovative, humorous journey through time taking the audience from the world of modern electronic devices to the old Shakespearean rhyme schemes and back again. Speaking of which, I would very much like to highlight one thing: besides the fact that actor Finn Wittrock (American Horror Story, American Crime Story, La La Land) grew up at the Shakespeare & Company in Massachusetts, all the other actors speak the Shakesparean language perfectly, too. Pretty impressive!
Even though I don't think Shakespeare necessarily needs a digital makeover, A Midsummer Night's Dream is not only for poets and bards. It definitely arouses interest among the young audience as well and introduces them to the mysterious world of the theatre in quite a fun way.
The movie celebrated its theatrical release last July at the Nuart Theatre in Los Angeles and is available via iTunes, Amazon Prime and on DVD.
Cast: Lily Rabe as Helena, Hamish Linklater as Lysander, Finn Wittrock as Demetrius, Rachael Leigh Cook as Hermia, Fran Kranz as Bottom, Avan Jogia as Puck, Ted Levine as Duke Theseus, Paz De La Huerta as Hippolyta, Saul Williams as Oberon, Mia Doi Todd as Titania, Charity Wakefield as Quince, Charlie Carver as Snout, Max Carver as Snug, Justine Lupe as Flute.
Britta Tabrit
18/02/2019
---
---