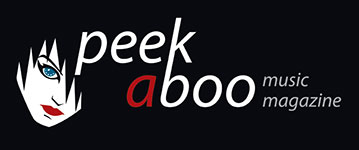 like this cd review
---
A SLICE OF LIFE
Restless
Music
•
CD
Post Punk
[88/100]

Wool-E Discs
01/09/2018, Jurgen BRAECKEVELT
---
A Slice Of Life proves Belgium is really into post-punk! The recipe of the Belgian band: a dark, melancholic post-punk sound with delicious slices of rock. Vocalist Dirk Vreys' (The Obscure) voice lies somewhere in between the darkness of Andrew Eldritch, the melancholia of Robert Smith and the charisma of David Bowie. A Slice Of Life's first EP was released in 2017, their first full album Restless - on Wool-E-Discs - was released on august 15. The band performed the new album for the first time live at W-festival in Amougies.

Opener Restless Gods puts the money where the mouth is: post-punk with a rock-'n-roll attitude! A song with a firm hook, a robust feel and loads of panache. Older is a lot more easy-going: heavenly guitar play, a song true to the post-punk spirit. The rhythm speeds up and slows down without hesitation, the sound of Dirk's voice is almost identical to Robert Smith's. If we didn't know any better… Sorrow is cut from the same cloth, but has a more intimate, relaxed feel to it. The Marionette than carves even deeper into our soul. We can really feel the pain in Dirk's voice.

Sweet Sin starts with a just as sweet bassline. Darkness surrounds this beautifully written song. Rock-'n-roll kicks in, the bone-dry drums push Sweet Sin towards post-punk/gothrock. Mic check: is Eldritch singing in the microphone? Sorry, my mistake. With Coraline, A Slice Of Life goes back to minimalistic, compelling post-punk with a touch of shoegaze. Be careful what you're wishing for… I wish you all gave me a lot more. We were already very impressed, this one knocks us out.

Panic Attack, although there's no need to panic, bursts with intelligent rhythm changes: straightforward one moment, chaotic and rocking the next. Again, we love the solo guitar play. It gives the album power and beauty. Restless hovers between the different subgenres of guitar driven goth. We Fight rocks, but feels pitchblack at the same time. A brilliant intermezzo halfway the record, before it all breaks loose again.

Life As It Is and Feels Like Crazy sound like early Cure, which in my opinion still is the best work the band had ever done: no fringes, ruthlessly compelling. The sting of Restless is in the tail. Liefde is Oorlog (the cd bonus track) is a sublime postpunksong written in dutch. Liefde is oorlog, liefde is oorlog, liefde doet pijn literally translates as Love is war, love is war, love hurts.

Love may hurt, love for post-punk doesn't. And if it does, Restless offers a perfect way out. The whole album is a musical gem. One that dares to leave the beaten tracks and cuts its way - using a machete - to a wilderness of beauty. The way different influences, the different backgrounds of the artists and many many sounds are combined in just one album, is plain brilliant.
Jurgen BRAECKEVELT
01/09/2018
---
Dat de post-punk ook voet aan de grond heeft in België, bewijst A Slice Of Life. De in 2016 opgerichte band brengt rauwe post-punk met een donkere melancholische sound, met duidelijke uithalen naar stevige rock. Na een gesmaakte EP in 2017, verschijnt in augustus hun eerste volwaardige album Restless op het Belgische Wool-E-Discs-label. Ze spelen diezelfde zomer op W-Fest. Het vocale deel is in handen van Dirk Vreys (The Obscure) en houdt het midden tussen het donkere van The Sisters Of Mercy, het weemoedige van Robert Smith en het charisma van Bowie.
Dat de rock meer dan voelbaar is in hun post-punk, bewijst meteen de openingssong Restless Gods. Een stevige hook, wat robuustheid en een zekere schwung worden niet gemeden. Older is dan meteen een stukje rustiger en bedient zich van zalig gitaarwerk dat de post-punk alle eer aan doet. Geweldig ook hoe het tempo in deze song alle richtingen uit gaat en hoé geweldig Dirk's stem die van Robert Smith benadert. Mochten we niet beter weten , we zouden denken dat… Zo ook Sorrow, dat zich bedient van een innemende rustgevende sfeer. En of het misschien nog wat diepgaander kan? U vraagt, A Slice Of Life draait … met The Marionette dringt een mes nog net iets dieper in de wonde en is de pijn voelbaar in de manier van zingen.
Basgitaren trekken Sweet Sin op gang. Duisternis omarmt de song op alle vlak, zowel muzikaal als vocaal is dit een ongelooflijk sterke song. Waarmee we voor alle duidelijkheid niet gezegd hebben dat de andere minder zouden zijn! Niet dus! Het rockt weer iets meer, maar de kurkdroge ritmesectie houdt het nummer op de rails van de post-punk/gothrock. En is Eldritch de stand-in voor de stem… nee… je zou misschien denken van wel. Terug naar minimalistisch klinkende, zalig meeslepende post-punk met een vleugje shoegaze in Coraline. Be careful what you're wishing for… I wish you all gave me a lot more. Was ik al heel erg onder de indruk van hetgeen A Slice Of Life brengt, slaat dit nummer me volledig knock-out.
Hoewel er geen enkel aanwijsbare reden is voor paniek, toch een Panic Attack. Dit juweeltje heeft alles van voorgaande in één: tempowissels, diepte, diepgang, strak op het ene moment, onwaarschijnlijk mooi chaotisch en rockend op het andere. Mooi sologitaarwerk ook, iets wat in meerdere nummers heel mooi tot zijn recht komt en het geheel nog meer pracht geeft.
Het album baant zich een weg tussen de verschillende gitaar-gerichte subregionen van de gothic. We Fight is meer rockend, hoewel sferisch gitzwart. Goed halfweg een schitterende tussenstap, voor alles weer uiteenbarst in een stortvloed van Rock met de grote 'R'. Life As It Is klinkt weer als early-Cure (de in mijn beleving nog echt 'goede' Cure). Zonder veel franjes en meedogenloos meeslepend. Feel Like Crazy sluit daar perfect bij aan.
Het venijn zit hem in de staart. Het gezegde is toepasbaar op deze eersteling van A Slice Of Life, want met Liefde is Oorlog (de cd-only bonustrack) krijgen we een Nederlandstalige postpunksong van de sublieme soort. "Liefde is oorlog, liefde is oorlog, liefde doet pijn."
Wat er ook van zij van die liefde uit de laatste song, de liefde voor het genre doet geen pijn. En zit er dan al pijn in, dan vindt die met Restless een perfecte uitweg. A Slice Of life schenkt de muziekminnende menigte een juweel van heel hoge waarde met dit album. Het is er niét eentje dat platgetreden paden bewandelt, maar zich machete-gewijs een weg baant in een wildernis van schoonheid. De manier waarop invloeden uit verschillende hoek samen komen is geweldig.
Jurgen BRAECKEVELT
01/09/2018
---

---