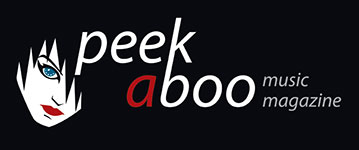 like this concert review
---
A/T/O/S AND TRICKY
AB Brussels 27th January 2015
Concert
Trip Hop
10/02/2015, Wim GUILLEMYN
---
It was with some curiosity that I went to Brussels to see Tricky. The concert at the AB was the kick off of his European tour. Especially because he made a good album (Adrian Thaws), my expectations were high.
The support act was the Antwerp duo A / T / O / S: slow and heavy dubstep with a very fine voice, only the sound made them a little goose. The downside of being a support I guess. It was too loud: the cymbals, hi-hats and synth bass did hurt my ears at times. The vocals were sometimes a little lost in the noise. The show was a little static too. Too bad as this band does have potential, especially What I Need and Valve Roses touched me.
Then it was time for Tricky. After the overture they played You Don' t Wanna. Not really a surprise this opener. Tricky stood on stage with his back to the audience and the new singer K bleax in front. Then came I Live Alone. A song that was not released yet, but has been included in his setlist since last year. A good song though. In the first songs Tricky himself came to the microphone, but that was not really audible. Meanwhile, he said that it was his birthday and had never acted on that day before. A remark that was followed by some birthday singing from the audience. Although it was his birthday, it looked like if he wasn't in for a musical party, but more for smoking his pot. Occasionally you saw K Bleax watching him and tbetween the songs there was much consultation between Tricky and the guitarist. First highlight was My Palestine Girl from his latest album. The crowd came up and Tricky was on steam. There was Karmacoma, and of course Black Steel that gave the audience another boost, but the performance was rather poor. The song was played like a garage rock song. You also saw K Bleax continually searching for Tricky. Strange.
After an hour the band went off the stage. It took a long time before they came back for an encore. I suspect that a few words were exchanged backstage. Tricky came back more focused, but he worked it out on the singer. He pushed her to the side, took her microphone several times and threw it on the ground. The poor child didn't look happy. Each time he came near to her, she looked worried. It was disrespectful. But he took the task upon himself of being frontman. At last.
On By myself he called everyone on stage to dance. Those who wanted to take a selfie with him regretted it, as he took their phone and tossed it into the venue.
A performance that confirms his image of capricious, arrogant and difficult. The songs remain strong (also the new ones), but somehow I understand why he never achieved the status of Massive Attack or Portishead. He is unpredictable and he undermines his musical abilities. After this tour, he will undoubtedly look for another singer. I am glad to have seen him because in terms of entertainment the second half of the concert was worth it
The performed songs: You Don' t Wanna, I Live Alone, Nothing Changes, Why Do You Not, My Palestine Girl, Karmacoma, Black Steel, For Real, Nothing Mathers, Puppy Toy, Keep Me As an encore: By Myself
Wim GUILLEMYN
10/02/2015
---