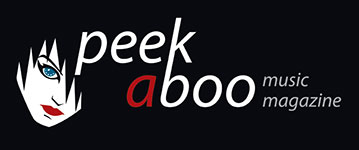 like this article review
---
A VIOLET PINE
Turtles remixes
Article
Electro Rock
[80/100]

T.a. Rock Records
09/12/2016, Wim GUILLEMYN
---
Last year, the Italian post-rock band A Violet Pine released the debut album Turtles. Half a year later, they surprise us with these remixes from their debut.
The exclusive audio player was entrusted to our webzine (!) in Europe only. It contains the remixes/alternative versions of the album Turtles Remixes. You definitely should try it, because it certainly brings a whole new dimension to the songs and the album.
Those of you who are not familiar with the album but love electronics, surely will embrace this. The post-rock songs were deconstructed and rebuilt in an electronic way. You hear a club atmosphere (Why? by Myers), electro rock (Have Fun by Deckard ), gothic post-punk (Lucky When I'm Wrong by Narrow) and more experimental electro (New Gloves by Ormeye ).
Listen and judge for yourself.
https://soundcloud.com/a-violet-pine/sets/turtles-remixes-various
https://avioletpine.bandcamp.com/album/turtles-remixes
Wim GUILLEMYN
09/12/2016
---
De Italiaanse postrockband A Violet Pine bracht vorig jaar het sterke debuutalbum Turtles uit. Een halfjaar later verrassen ze ons met deze remixes uit hun debuut.
Op de exclusieve audioplayer, dat voor Europa enkel aan onze webzine (!) werd toevertrouwd, kan je de remix/alternatieve versies van het album beluisteren. De Turtles Remixes bevat acht tracks. Je moet het zeker eens uitproberen want het geeft een heel andere dimensie aan de songs en het album.

Wie het album niet kent, maar van elektro en aanverwanten houdt, zal hier zeker van houden. We horen hier immers uitgekleede postrocksongs die een flinke elektrobewerking kregen. Soms zijn ze getransformeerd in een clubsfeer (Why? door Myers), electrorock (Have Fun door Deckard), gothic-postpunk (Lucky When I'm Wrong door Narrow) of meer experimentele elektro (New Gloves door Ormeye).
Luister en oordeel zelf, zou ik zeggen.
https://soundcloud.com/a-violet-pine/sets/turtles-remixes-various
https://avioletpine.bandcamp.com/album/turtles-remixes
Wim GUILLEMYN
09/12/2016
---

---