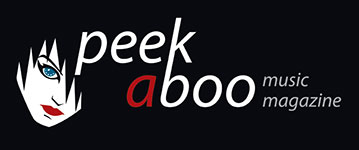 like this cd review
---
ACT
LOVE AND HATE a compact introduction
Music
•
CD
Synth Pop / Electro Pop
[75/100]

ZTT
29/07/2015, Paul PLEDGER
---
Wryly sub-titled as 'a compact introduction' (ZTT never did and never will do 'compact'), Love and Hate rounds up Brucken and Leer's overlooked lavish dream-pop hybrid with additional unheard material and various 12' mixes alongside the Laughter, Tears and Rage.
Of course, being ZTT, you don't just get the album served up straight - this is the 'director's cut' from 1988 assembled by Paul Morley and is almost twice as long as the original version. Thus you end up with 20 tracks forming LT&R plus 13 further 'emotional 12' versions' of various Act treasures of varying rareness squeezed onto a second disc. If you purchased the 3CD update in 2004, you'll have pretty much all of this set already although the Full Whammy mix of Chance is a welcome inclusion, plus you get a more sensible running order and less repetition of their biggest 'hit', the Top 60-hugging Snobbery and Decay (just the three mixes).
On here, Gestures kicks off the extended Laughter, Tears and Rage, followed by The Third Planet and, somewhat perversely until nine tracks in, absolutely no singles until I Can't Escape From You. Original opener (and a superior single-choice in my opinion) Absolutely Immune follows on two tracks later while in between, there's the deliberately dive-bar rendition of The Smiths' Heaven Knows I'm Miserable Now and excellent b-side Bloodrush.
Whilst ZTT were parading Act around as pop cabaret, they were essentially two very able synth-pop luminaries searching for a groove. They certainly found it on several occasions - both 12' mixes of Absolutely Immune and the various incarnations of Snobbery confirm this in spades - but too often Claudia and Thomas gallivanted in opposite directions. Another cover, White Rabbit, falls flat on its arse while one or two album tracks just aren't cohesive - style over substance in different time-zones. However, cop an earful of the propulsive A Friendly Warning or (the many mixes of) the singles and you wonder at how Act slipped under the radar. Snobbery and Decay and Absolutely Immune are princely romps and ought to have been as big a hit as, say, Heaven 17's Temptation or Scritti Politti's Wood Beez, both a similar ball-park.
Perhaps in some ways, with the advent of acid-house and the rise of alternative rock, ZTT's polished pop chops were no longer under critical scrutiny but being completely ignored altogether in the late eighties. After Act folded, both Brucken and Leer went on to craft some decent solo material (the former's Love and a Million Other Things is well worth seeking out) but have remained relatively left-field and alien to this day. And that's a travesty.
This review also appeared also on Flipside Reviews.
Paul PLEDGER
29/07/2015
---