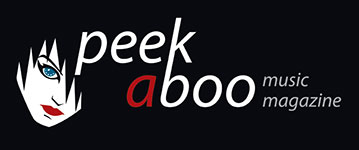 like this cd (ep) review
---
ACYLUM
Zigeunerjunge (EP)
Music
•
CD (EP)
Electro
•
Electronics
[96/100]

Alfa-Matrix
17/02/2015, Britta Tabrit
---
The German project "Acylum" has just publish the EP "Zigeunerjunge" as a foretaste of what is to come soon: their fifth album called "Pest"!
BE VERY AFRAID, THE PEST IS COMING!
This album will come up as a 2CD version, including various remixes by well-known artists such as Amduscia, XOTOX, C-Lekktor, Aengeldust, Cygnosic, Nano Infect, A7ie…
This time, Acylum (Pedro & Nadine Engel from Aengeldust and Totem Obscura) chose the 1967 song by Alexandra "Zigeunerjunge" (engl. "Gypsy Boy") to create a complete different world around the almost romantic song about the Gypsy life, about being wild and free. The original song is about a young girl, returning to the sight where a gypsy boy had once been camping with his family, colourful wagons, horses and swinging music. But the fact that they have moved on, leaves the girl puzzled.
The Acylum version opens the fire on the brutal past of this minority, most of all during the 2nd World War. Hard industrial beats, the vocals presented in a dark tone and samples of a political anti-gypsy speech destroy everything of the former ideal world. Is it provocation? Is it about a past reality or still something in people's heads?
Again, the song makes me think about my own knowledge. What do I know about these people? Who are they? What is my personal view on them?
The Amduscia-Remix is my favorite. The Mexican guys leave the oppressive atmosphere by adding their own danceable, electronic hardfloor beats. Really a well-made remix that is worth listening to again and again.
"Follow me" is a calm and slow track. It has a clear Wumpscut touch, which I appreciate a lot! It feels like a little rest after the overwhelming power of "Zigeunerjunge".
The Benjamin's Plague Remix is another high flyer. The energizing beat and the melodic elements bring you back to the main theme of this EP.
"My Knife" (INAKI KREATOR version) is a great dark electro song. Slow but kind of military-fashioned and heroic. Makes me want to hear more of this!
The last remix is by Cold Therapy from Poland. A new melody is introduced to the listener. The song is more sluggish, but nevertheless it combines an interesting new idea behind the song with the shattering vision of the original.
All I can say is that "Zigeunerjunge" makes you afraid of the "Pest". Acylum will surely infect you!
Want to know more? Facebook: https://www.facebook.com/Acylum.Music?fref=ts
Want to listen to "Zigeunerjunge"? https://alfamatrix.bandcamp.com/album/zigeunerjunge-ep
Britta Tabrit
17/02/2015
---