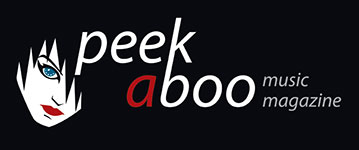 like this cd review
---
AD VITAM AETERNAM
A Band to Discover
Music
•
CD
02/04/2015, Britta Tabrit
---
I guess from time to time it is important to give the world a few words on something yet to be discovered.
That is why today I would like to introduce you to the band "Ad Vitam Aeternam".
Founded in 1997 by Agnella Bravo (lyrics and vocals) and Benjamin Torres (sequencer and vocals), the Mexico City based project arose from the large underground gothic and electro scene in this city that had been growing and growing during that period of time.
The dark parts of life and the wish to deal with them by filtering them out via electronic music is still a strong energy that flows through the vains of the Latin American world. With a mix of goth aesthetics and electronic sound elements Ad Vitam Aeternam ( = to eternal life) quickly made a name for themselves inside and outside Mexico's capital city and took part in quite some events during the first 4 years of intense work.
In 2001 the German label Out Of Line / SPV chose Ad Vitam Aeternam to be part of their popular electro CD compilation "Machineries of Joy" among other well-known artists such as Blutengel, Hocico, Amduscia Accerssory, Terminal Choice or KiEw.
In that year, the band decided to take a break and part ways.The break should last 13 years. In 2014 Ad Vitam Aeternam came back most impressively! The experiences from the past (personal and musical), maturity and the inner connection to gothic lifestyle and mindset, made the project now appear even more unfeigned than ever before.
The singer's stage presence and her commanding appearance do one more thing to keep these guys in mind!
This year, the band got a new member, producer Carlos Fiallos, who supports Benjamin.
On April 4th the band is performing with Larva from Spain and Chemical Sweet Kid from France in Monterrey (Mexico).
Flyer:https://www.facebook.com/avamx/photos/a.833105566715192.1073741828.832856146740134/1085615994797480/?type=1&theater
Check their soundcloud here: https://soundcloud.com/ad-vitam-mx
Ad Vitam Aeternam is now targeting the European scene as well and I'm sure they will succeed and develop the perfect pitch here!
For the time being the band is looking for a label to publish their work.
If you are interested in working together with them feel free to contact them via their Facebook official page: https://www.facebook.com/avamx?fref=ts
Britta Tabrit
02/04/2015
---