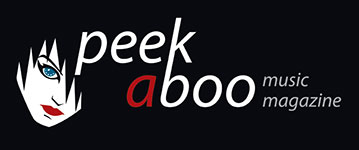 like this movie review
---
ADAM MCKAY
Anchorman 2-The legend continues
Movie
Comedy
[73/100]

Universal Pictures
03/07/2014, Didier BECU
---
There are those who don't understand it, but Will Ferrell has America at his feet. Over here, his popularity is much lesser. The sequel from Anchorman (his biggest hit) had a very short life in our theatres, but in the US the movie gathered more than 100 million dollars (and more!). Just to say that in the end, Ferrell won't loose his sleep over the fact that he's not a king in Europe. His unique acting hasn't changed a bit: making overacting art! It's indeed a style that gets some people mad, but there are others (like yours sincerely!) who can't get enough from it. Such people will tell you that Anchorman 2: The Legend Continues is another killer. For the sequel Ferrell once again teamed up with his long time buddy Adam McKay with whom he already made classics such as Talladega Nights, Step Brothers and The Other Guys.


In the mean time it has already been ten years ago since we first met the eccentric anchorman Ron Burgundy (Will Ferrell). He is sure that he's fantastic, but thinks that Julius Caesar is a basketball player. A decade later he hasn't changed a bit, but married with his great love (and colleague) Victoria Corningstone (Christina Applegate). There's no longer rivalry between them as they both present the news. And then it happens. Victoria gets promotion and Ron sacked. The former anchorman ends up as an alcohol-addicted showman in Seaworld till he gets a new proposition from the brand new channel GNN. Ron agrees and to make sure it all works, he seeks his old friends to join him: weatherman Brick Tamland (Steve Carell), macho Brian Fantana (Paul Rudd) and sport journalist Champ Kind (David Koechner).

There are lots of different cameos you can notice. So many that it is impossible to count them, but the best addition is certainly the role from Kristen Wiig (yeah, the fantastic Kristen Wiig from Bridesmaids) as Brick's stupid girlfriend. And for the rest all we can say is that this movie is the ultimate collection of great jokes. The story itself (if you can call it a story!) is less important.


Anchorman 2: The Legend Continues is made to make you laugh and from now out on both DVD and Blu-ray on Universal/Paramount.
Didier BECU
03/07/2014
---
Niet iedereen begrijpt het, maar over de Atlantische Oceaan is Will Ferrell de regerende komiek. Alhoewel Amerika aan zijn voeten ligt, is dat bij ons heel wat minder. Het vervolg op Anchorman (zijn grootste hit) was zelfs bij ons zo goed als niet in de bioscopen te zien, maar in Amerika ging de opbrengst al gauw boven de 100 miljoen dollar. Dit maar om je te zeggen dat het wellicht Ferrell worst zal wezen of hij bij ons een ster is of niet. Zijn acteermethode is nog altijd geen sikkepit veranderd: doelbewust overacting. Deze stijl jaagt dan ook heel wat filmliefhebbers op de kast, maar sommige (zoals ondergetekende) kunnen er maar geen genoeg van krijgen en zo'n jongens zullen je dan ook zeggen dat Anchorman 2: The Legend Continues wederom een schot in de roos is. Voor het vervolg werkte Ferrell opnieuw samen met zijn trouw maatje Adam McKay met wie hij al eerder de hits Talladega Nights, Step Brothers en The Other Guys scoorde.


Het is ondertussen tien jaar geleden dat het publiek voor het eerst kennis heeft gemaakt met de uitzinnige Ron Burgundy (Will Ferrell): een nieuwsanker die zichzelf fantastisch vindt, maar wel denkt dat Julius Caesar gewoon een NBA-speler is. Een decennium later is hij nog geen haar veranderd, wel is hij ondertussen met zijn grote liefde (en collega) Victoria Corningstone (Christina Applegate) getrouwd. Van rivaliteit is al lang geen sprake meer, want het echtpaar presenteert lekker samen het nieuws. En dan gebeurt het onvermijdelijke. Victoria wordt gepromoveerd en Ron wordt wegens zijn ontelbare blunders op straat gezet. Ron eindigt als een aan de drank verslaafde animator bij Seaworld, tot hij een aanbieding van de nieuwe zender GNN krijgt. De presentator hapt toe en roept zijn oude maatjes terug samen: weerman Brick Tamland (Steve Carell), macho Brian Fantana (Paul Rudd) en sportjournalist Champ Kind (David Koechner).


Naast een heleboel cameo's die bijna niet bij te houden zijn is het vooral Kristen Wiig (jawel, de fantastische Kristen Wiig uit Bridesmaids) die als het oerdomme vriendinnetje van Brick de show steelt. En voor de rest is het weer volop lachen, gieren en brullen met de vuilbekkerij van Ferrell. Het verhaal (als je het al een verhaal kan noemen) is van veel minder belang. Eigenlijk wel, ja!


Fans van Anchorman kunnen gerust zijn: de sequel is minstens even hilarisch als het origineel. Bewonderaars van Will Ferrell mogen dat ook zijn: hun idool hangt nog meer dan vroeger de volslagen idioot uit. Wie iets van wiskunde snapt kan dan ook concluderen dat wie van Ferrell en Anchorman houdt deze prent in huis moet halen.


Anchorman 2: The Legend Continues is vanaf nu op dvd en Blu-ray via Universal/Paramount verkrijgbaar.
Didier BECU
03/07/2014
---
---