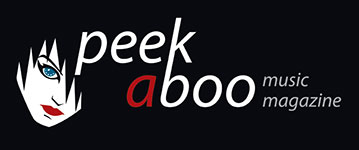 like this movie review
---
ADAM WINGARD
A Horrible Way To Die
Movie
Horror
[56/100]

Filmfreaks
25/12/2014, Didier BECU
---
Whether A Horrible Way To Die is a good movie or not, mainly depends on your taste. The movie is categorized as horror (because of the many bloody, violent scenes), but the second movie of director Adam Wingard differs from the traditional slasher genre. The film was for a while unnoticed, but is now back in the spotlight because Adam Wingard is indeed the director, who unexpectedly scored a big hit with You're Next. In this indie film, that is often compared to Henry Portrait Of A Serial Killer, Wingard has a much lower budget, but shows his talent to make decent horror films.
The film opens with a scene in which we see how serial killer Garrick Turrell (AJ Bowen) sadistically murders a defenseless woman. Once the psychopath is behind bars, you hope for humanity that he won't return. But with such a movie title that can obviously not be the case, and we still have 70 minutes to go! The fiend can escape and does not regret his past deeds. Anyone he encounters is slaughtered in a brutal way. Turrell realizes that he is insane, but can't control the urge to kill. At the same time, we follow the young woman Sarah (Amy Seimetz), who is part of the AA club and will do anything to get rid of her alcohol addiction. And yes, the two souls meet.
A Horrible Way To Die that is written by Simon Barrett (he also did the script for You're Next ) and contains some twists that look a bit unbelievable, but they make the film different than the rest. The cast (it returned to a large extent in You're Next) consists of unknown actors, but the performances are more than decent.
A Horrible Way To Die is not a classic to remember, but anyone who loves such movies can give it a try. In the Benelux A Horrible Way To Die is released on Filmfreaks.
Didier BECU
25/12/2014
---
Of A Horrible Way To Die een goede film is of nie,t hangt voornamelijk af van je smaak. De film wordt wel gecategoriseerd als horror (door de vele bloederige, gewelddadige scènes is hij dat ook), toch wijkt regisseur Adam Wingard met zijn tweede film af van het traditionele slasher-paadje. De film bleef een tijdje onopgemerkt, maar staat nu weer volop in de belangstelling omdat Adam Wingard de regisseur is die onverwachts met You're Next een monsterhit scoorde. In deze indiefilm (die trouwens vaak met Henry, Portrait Of A Serial Killer wordt vergeleken) beschikt Wingard over een veel lager budget, maar merk je toch zijn talent om degelijke griezelprenten te maken.
De film opent met een scène waarin we zien hoe seriemoordenaar Garrick Turrell (A.J. Bowen) zijn sadistische lusten botviert op een weerloze vrouw. Eens de psychopaat achter de tralies zit, hoop je voor de mensheid dat hij daar zal wegrotten. Maar met zo'n filmtitel kan dat natuurlijk niet, en we hebben trouwens nog 70 minuten film tegoed! Het onmens kan ontsnappen en heeft geen spijt van zijn vroegere daden. Iedereen die hij op zijn vlucht tegenkomt wordt op een brutale manier afgeslacht. Turrell beseft wel dat er een paar schroeven in zijn hoofd los ztten, maar hij kan desalniettemin de drang om te doden niet beheersen. Tegelijk volgen we de jonge vrouw Sarah (Amy Seimetz) die in de AA-club er alles aan doet om van haar drankverslaving af te geraken. En jawel, de twee zielen zullen elkaar ontmoeten.
A Horrible Way To Die, dat door Simon Barrett (You're Next) is geschreven, bevat heel wat onverwachte wendingen die wel wat ongeloofwaardig lijken, maar ze maken de film wel anders dan de rest. De cast (die voor een groot stuk in You're Next terugkeerde) bestaat uit onbekenden, maar de vertolkingen zijn meer dan degelijk.
A Horrible Way To Die is wel geen klassieker om te onthouden, maar wie van degelijke films houdt, mag hem zeker zonder aarzelen in de lader duwen. In de Benelux is A Horrible Way To Die uitgebracht op Filmfreaks.
Didier BECU
25/12/2014
---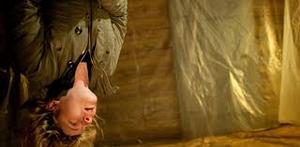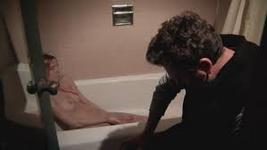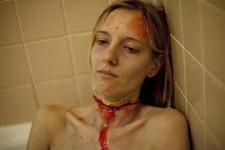 ---