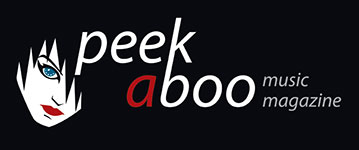 like this movie review
---
ADAM WINGARD
The Guest
Movie
Action
•
Horror
•
Science Fiction
[82/100]

Splendid Films
06/05/2015, Didier BECU
---
Perhaps the name Adam Wingard means nothing to you, but he is the director of You're Next. You know this great horror hit that became a huge hit years after it was created. Who knows that history will repeat itself with The Guest, because this is another one that will stick to your pants. Wingard doesn't repeat himself because this ultra-modern action film can be described as an intelligent (bold) mix of Drive and The Terminator. Or to put it in a much simpler way: action with style.
In a remote village a certain David (Dan Stevens) knocks at the house of the Petersons. This timid man claims to be a friend of their deceased son who was a soldier and got killed during a mission. Americans always have a special relationship with the military and therefore the father (Leland Orser) invites this shy weirdo at his home. In no time David becomes best friends with the younger son Luke (Brendan Meyer) who is bullied at school by virtually every classmate. David puts a stop to this by beating the bullies half dead. For Luke, he is a hero, but his lovely sister Anna (Maika Monroe) does not trust David at all and delves deeper into the past of the soldier. David is officially dead, and when the US military hears that the guy is at their home, they strike alarm.
In his latest film Wingard has opted for a completely different style. The use of neon light and extreme close-ups reveals the influence of Refn, but nonetheless he made a very personal movie. This is primarily due to the strange (but incredible) soundtrack, consisting of songs from bands like Hocico, Love & Rockets, Front 242 and Clan Of Xymox. But The Guest is more than just some stylish film with an incredible soundtrack. The action picture has a haunting atmosphere with both a brilliant Dan Stevens and (again) an impressive Maike Monroe, who - after It Follows - may be considered one of the best actress of the moment to follow. Unfortunately, The Guest was only shown at festivals. So take that film at home on DVD, because if you like Only God Forgives or even Mad Max, then The Guest will surely end up high in your year list.
It is probably the best movie of this year that you have not seen yet. And no, there is not a single film around in which Maike Monroe makes compilation CD's with songs of Clan Of Xymox! Tip!
Didier BECU
06/05/2015
---
Misschien zegt de naam Adam Wingard je niets, maar hij is de regisseur van You're Next: je weet wel die heerlijke horrorhit die jaren nadat hij werd gemaakt door de grote Lionsgate-studio werd opgevist en een gigantische hit werd. Wie weet herhaalt de geschiedenis zich met The Guest, want deze film is er wederom eentje die aan de broek blijft plakken. Wingard herhaalt zichzelf in ieder geval niet in deze ultramoderne actiefilm die je kan omschrijven als een intelligente (gedurfde) mengeling van Drive en The Terminator. Of om het gewoon veel simpeler uit te drukken: actie met zeer veel stijl.
In een afgelegen dorp staat plots een zekere David (Dan Stevens) voor de deur van de Petersons. Deze schuchtere man beweert een vriend te zijn van hun overleden zoon die als soldaat tijdens een missie omkwam. Amerikanen hebben altijd een speciale band met militairen en dus nodigt vader (Leland Orser) de vreemde snoeshaan uit. In geen tijd wordt David beste maatjes met de jongere zoon Luke (Brendan Meyer) die op school door zowat elke medeleerling gepest wordt. David steekt daar een stokje voor door de pestkoppen verrot te slaan. Voor Luke is hij een held, maar zijn mooie zus Anna (Maika Monroe) vertrouwt het zaakje niet en delft in het verleden van de soldaat. Officieel is David dood, en als het Amerikaanse leger hoort dat de kerel bij hun thuis zit, wordt er meteen groot alarm geslagen.
In zijn nieuwste film heeft Wingard voor een totaal andere stijl gekozen. Het gebruik van neonlicht en close-ups verraadt wel dat Refn een inspiratiebron was, maar de Amerikaan kiest toch voor een zeer eigen weg. Dat komt in de eerste plaats door de vreemde (maar ongelooflijke) soundtrack die bestaat uit nummers van gothbands zoals Hocico, Love & Rockets, Front 242 en enorm veel tracks van Clan Of Xymox (tja, en laat ondergetekende dat nu net de beste band ooit vinden!). Maar The Guest is meer dan een stijlvolle film met zo maar keigoede muziek. De actieprent heeft een beklemmende sfeer met een schitterende Dan Stevens en een (alweer) indrukwekkende Maike Monroe die na It Follows wel eens de te volgen actrice van het moment zou kunnen zijn. Jammer genoeg werd The Guest alleen maar op festivals vertoond, want blijkbaar is er tegenwoordig in de paleizen met pluchen zetels alleen maar plaats voor superhelden of wagens die van het ene flatgebouw naar het andere vliegen (als je de laatste Fast & The Furious zag, weet je wellicht waarover we het hebben). Meenemen die film dus, want als je van Only God Forgives of zelfs Mad Max houdt, zou The Guest wel eens hoog in je eindejaarslijstje kunnen eindigen.
Het enige minpunt van deze schitterende release zijn de extra's die de kijker in de kou laten staan. De tien minuten weggelaten scènes zijn misschien net nog het bekijken waard, maar een outtake van 45 seconden en een uitgebreide scène van 2 minuten kun je moeilijk als volwaardig bonusmateriaal bestempelen.
De beste film die je dit jaar (waarschijnlijk) nog niet hebt gezien. Wie wild is van Nicolas Winding Refn en zich afvraagt hoe een combinatie tussen Drive en The Terminator eruit zou kunnen zien moet deze titel zonder nadenken in huis halen. En neen, er bestaat geen enkele film waarin Maike Monroe compilatie-cd's met nummers van Clan Of Xymox maakt! Tip!
Didier BECU
06/05/2015
---
---