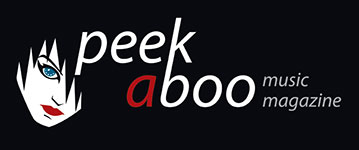 like this movie review
---
ADAM WINGARD
You're next
Movie
Horror
[72/100]

Dutch FilmWorks
17/01/2014, Didier BECU
---
The future of the horrorscene looks bright. There's still plenty of trash to be found, but at least the dreadful Paranormal Activity-hype is over. The best horrormovies from last year were definitely: The Conjuring, The Purge and You're Next. We even would go as far by saying that You're Next is the best of them all. Anyway, saying that You're Next is the best horrormovie of 2013 is historically seen totally untrue as this picture was already two years old before it entered the European theatres.

But good, such facts only serve the minds of movie buffs. Because after all, there's only one perfect cliché to use: better later than never! The story itself is one you heard a million times before, but because the director has built up an immense tension you tend to forget that. The tragedy of the movie takes places in a by God forgotten area. The parents celebrate along with their grown up children their Wedding anniversary. The party soon ends up in a family fight that comes straight out of Festen by Tomas Vinterberg. But there's isn't much time left for quarrelling as immediately after some minutes one of the guests get drilled by an arrow. The family is victimised by a gang of misfits, one after one will soon see the heaven's gate.

There's nothing more to tell about this story. Well, perhaps we can add that the ending plot is a bit too silly, but Wingard has managed to direct an excellent horrorfilm, even if it looks on paper nothing but another brainless slashermovie. The real reason for this success is probably because Wingard had the great examples of the 70's in mind when making this. A good horrormovie isn't depending on the amount of blood that is used. No, it's all about finding the right moment to kick the viewer out of his chair. And that's what Wingard does here! As a bonus the filmmaker uses minimal industrial sounds that makes it all more exciting.
So yes, we guess you get the point by now. If you're looking for originality then you're at the wrong place (even if the masks are extremely creepy!), but if you're in search of a magnificent horrorgem then You're Next might be your answer.
You're Next is now out on both DVD and Blu-ray on Dutch FilmWorks.
Didier BECU
17/01/2014
---
Het gaat tegenwoordig goed met de horrorfilm. Toegegeven, we krijgen nog steeds met de regelmaat van de klok aftandse rommel die profiteert van de (ondertussen al lang verdwenen) Paranormal Activity-hype in de maag gestompt, gelukkig heeft de griezelwereld zich dankzij heel wat degelijke films goed herpakt. De films die vorig jaar in de kijker liepen waren: The Conjuring, The Purge en You're Next die misschien wel de voornaamste van de drie is en daarmee dus logischerwijze ook de beste horrorfilm van het jaar is. Chronologisch bekeken klopt dat wel niet helemaal, want de prent was immers al meer dan twee jaar oud toen hij in de herfst van 2013 de Europese bioscoopzalen bereikte.

Maar goed, laat ons voor één keer een cliché gebruiken, want in het geval van Adam Wingards film is het inderdaad beter later dan nooit. Het verhaaltje zelf heb je zonder twijfel al honderd keer gehoord, toch is het vooral de manier waarop Wingard de spanning opdrijft die van You're Next zo'n excellente horrorparel maakt. Ergens in een verlaten gebied vieren de ouders samen met hun volwassen kinderen hun huwelijksjubileum. Het gezellige etentje ontaardt vrij vlug in een brutale kibbelpartij die zo uit Festen van Tomas Vinterberg kon komen. Veel tijd om te ruziën hebben de aanwezigen echter niet omdat één van de feestvarkens met een pijl wordt doorboort. Ontsnappen heeft geen zin, de ontredderde familie is namelijk het slachtoffer geworden van een brutale afrekening waarbij één voor één is gedoemd om vroegtijdig de hemelpoort te zien.

Meer (op een jammer genoeg net iets te onnozele plotwending na) valt er niet over dit scenario niet te vertellen. Maar toch, ook al zou je denken dat het hier om een zoveelste slasherfilm gaat is dat bij You're Next toch heel wat anders. Adam Wingard is namelijk een regisseur die heel goed naar de grote voorbeelden uit de jaren 70 heeft gekeken. Een goede bibberprent haalt immers zijn suspense niet uit het aantal liters bloed, wel op de keuze van het geschikte moment om de kijker uit zijn stoel te doen tuimelen. Wingard houdt dan ook geen enkele rekening met ons hart, want net op het moment dat je het niet verwacht slaat iedere keer het noodlot onverbiddelijk toe. Ook de dierenmaskers waarmee de moordenaars hun gezicht bedekken zijn huiveringwekkend. Een ander niet te onderschatten ingrediënt voor een griezeltopper is de muziek. Wingard gebruikt minimale industrialklanken die de adrenaline alleen maar doet toenemen. Dus ja, goede lezers hebben het al lang begrepen: You're Next is een absolute must! Misschien niet bijster origineel, wel een nagelbijter van de betere soort.
You're Next is nu uit via Dutch Filmworks, zowel op dvd als Blu-ray.
Didier BECU
17/01/2014
---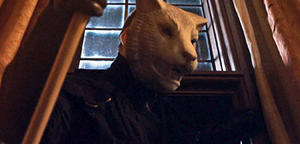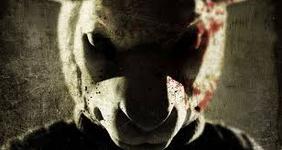 ---