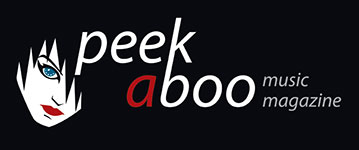 like this article review
---
AEON SABLE
Ten Albums That Changed My Life
Article
Dark Wave
•
Gothic Rock
•
Metal
25/08/2015, Benny CALUWE
---
Are you into dark rock? Then you have most certainly heare of Aeon Sable. The Essen based band released its critically aclaimed album Visionaers last year. I even gave it a spot in my top 10 albums of 2014. The duo mixes influences of gothic rock, metal and esotericism with a psychedelic touches.
When I contacted frontman Nino Sable to name 10 albums that changed his life, he asked me if he could share his list with his partner in crime Din Tah Aeon. I had no objections, of course. Nino and Din Tah took the time to compile their list while they are working on their new album that will be released next year. Something to look forward to.
Aeon Sable's Top Ten inspirational albums. The obvious and the not-that-obvious:
1. THE SISTERS OF MERCY– First and Last and Always
Lessons in timelessness.
Obvious#1... An instant classic. Everything here is perfect: the style, the riffs, the lyrics, the static drum loops. Every musician dreams of making such a timeless album.
2. FIELDS OF THE NEPHILIM – Elizium
Lessons in cross-picking.
Obvious#2... The masters of guitar-wall-of-sound. Their guitar cross picking style and grooving bass guitar riffs are close to unequaled. Awesome artwork and visual style, too.
3. VINTERLAND – Welcome To My Last Chapter
Lessons in melodies.
Sweden and melodic black metal goes together like shark and teeth. Has earth ever heard such epic melodies anywhere else than on this album?
4. THE COVENANT– In Times before the Light
Lessons in darkness.
Since 1997, Covenant's debut album had been a true companion through every winter. This black metal album is based on the main formula of auditory darkness.
5. BONDAGE FAIRIES – Bondage Fairies
Lessons in style.
If you have style, you don't need to be a Joe Satriani and have a million dollar recording studio to make an awesome album. Their stuff is soaked with attitude.
6. LUSTMORD – Heresy
Lessons in ambience.
A true teacher of patience. Not easy to plung in, but if you do, worlds unfold in the cinema of your head. Let go the harmonics and start feeling.
7. MONO – You Are There
Lessons in wall-of-sound.
Not the usual song structures... Starts with a single note, ends with a screaming-feedback-wall-of-sound.
Every song is like watching a mountain grow. Sweet as honey, melancholic as a movie from the 50s.
8. LONDON AFTER MIDNIGHT – Psycho Magnet
Lessons in electronics.
Including synthesizers and electronics in rock music is a thin line. These guys show how to perfectly integrate those tools without interfering with the "handmade" rock vibe.
9. UNTOTEN - Necropolis
Lessons in resources.
Similar to the number 4, this album proves that it isn't about the equipment and hi-end gear, but the ideas. Else these guys couldn't make such a perfect album with this limited equipment.
10. MISFITS– Static Age
Lessons in groove.
You just can't resist to nod your head to this grooves, thinking: yes, yes, yes.Let go the musician-ego and keep it simple!
Benny CALUWE
25/08/2015
---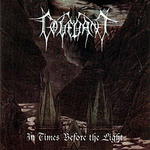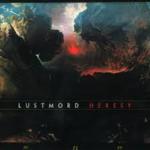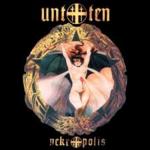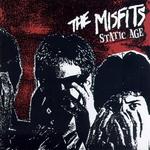 ---