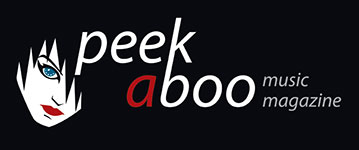 like this cd review
---
AESTHETIC PERFECTION
A nice place to destroy (EP)
Music
•
CD
Cybergoth
•
Electro
•
Harsh
[87/100]

Out Of Line
20/09/2012, Peter DOLPHEN
---
The latest EP release from Aesthetic Perfection, "A nice place to destroy", can be seen as 2 singles just put together on one disc… We have 10 tracks, bringing only 3 songs in various remixes, a small preview of what the next full album will be bringing (All beauty destroyed will come out in november).
First single is "A nice plate to visit". A great medium-speed track with the well known aggressive vocals, spiced as usual with the necessary distortion. 3 remixes are brought to us on this EP: Formalin brings the track to a more poppy status and the Double Plus Ten-mix goes breakbeat. The 'Of These Hope'-mix sounds the most commercial version of all 4, although I feel it cannot lift the original level up.
Second track is "All beauty destroyed". This track blows me away. A wonderful ballad which I did not expect from a band more known for their harsh electronic clubtracks. But boy, was I wrong! The hoarse vocals are bringing the heart-tearing lyrics to life and let them touch a weak part in my mind… With a certain fear I started listening to the remixes… Remixing a ballad: what an assigment! But again, I was possitively surprised. The Daniel Myer remix is more easy-listening than the original (piano?) version. Comaduster-remix brings, for me, the level a bit down. Certain moments the sound of the breaks are disturbing the nice balance in the track… 2 Other remixes are brought forward, but none can reach the original (again)…
The EP finishes off with "She drives me crazy". A nice little extra, electronic version of the hit by Fine Young Cannibals… I can't grasp this: is it a homage? Is it an ironic wink? Anyways: it's funny!
What this EP has taught me is that Aethetic Perfection is more than just the Suicide Commando / Hocico rip-off a lot of people took them for in the beginning… Second lesson: remixes should lift up the original, which is definately not the case here. And third lesson: if these 2 tracks (the last extra not considered) set the standards for forthcoming releases, we can expect fireworks!
Peter DOLPHEN
20/09/2012
---