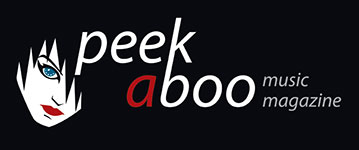 like this vinyl review
---
AGENT SIDE GRINDER
The Irish Tape
Music
•
Vinyl
Electro
•
Post Punk
[80/100]

Enfant Terrible
02/06/2011, Didier BECU
---
We keep on repeating ourselves but after Principe Valiente en The Exploding Boy, there is another post-punk band from Sweden which is übercool: Agent Side Grinder.
We agree they're not immediately the most known name around, but then again their debut was printed (on vinyl only!) on 525 copies, so what do you want?
Another big difference with the aforementioned bands is that indeed Agent Side Grinder dig back in the past, but their favourite area seems to be the one from the Factory-stable as their sound is quite similar to the one which was made by Section 25 or Crispy Ambulance.
Agent Side Grinder contains just like all those Factory bass a dominating bass-sound (thank you Hooky!), a Martin Hannett-sound and a voice that seems to come straight from the tomb. Just like this ain't enough you can add some 80's electronics from bands like early Cabaret Voltaire, Hula and 23 Skidoo to that.
The Dutch based Enfant Terrible saw the genius of this band. The love was so big that they released two albums at the same time, "The Transatlantic Tape" and "The Irish tape".
Label manager Martijn Van Gessel had a very great confidence in these Swedish post-punkers. On the base from a gig which was organised by him in Amsterdam, he asked them to release a 7"inch. Since then, it looks like Agent Side Grinder can't get enough from this Dutch cult label which releases only vinyl, so this one too.
Are they retro? Yes sir, they are...but so what? The music history is already copying for forty years The Beatles and nobody seems to see this as some disturbing thing.
Excellent retro from a band that has an excellent future to look forward to.
Didier BECU
02/06/2011
---