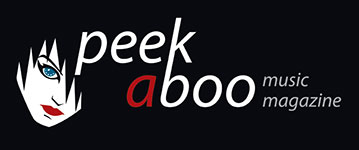 like this cd review
---
AHAB
THE BOATS OF THE GLEN CARRIG
Music
•
CD
Doom Metal
•
sludge
[85/100]

Napalm Records
01/09/2015, Wim GUILLEMYN
---
AHAB is a German doom/sludge metalband that exist for more than a decade. What I like is the difference between the intro of their songs, which are rather acoustic, and the doomy middle parts. This contrast give the songs a wider palet than most doom metal music.
This is their fourth album, and maybe their best. It's melodic and the vocals by Daniel Droste have a wide range: from grunting to pure clean vocals. The bonus track The Light in the Weed only has clean vocals. Red Foam (The Great Storm) is their fastest and shortest song and contains some nice riffs, while The Weedmen is their slowest and longest track, and also the most doomy song on the album. The opener 'The Isle' impresses me because of the contrasting styles and the nice melodies.
We can say they went for the extremes in music, but it is a varied album with no weak moments. The lyrics are inspired by William Hope Hodgson' s novel The Boats of Glen Carrig. Six songs and more than an hour of music. When you buy the special edition, you get an 7" inch with an 'Alan Parson Project' cover (The Turn of a Friendly Card).
For lovers of doom and prog metal.
Wim GUILLEMYN
01/09/2015
---
AHAB is een Duitse doom/sludge metalband die al tien jaar bestaat. Vooral de combinatie van atmosferische en akoestische intro's die overgaan in doom, zijn elementen waar ik van hou, gewoon omdat dit contrast de songs een wijder en breder palet geeft dan de muziek van de doorsnee doomband.
Dit is hun vierde fullalbum en wat mij betreft hun beste. De plaat is melodisch en Daniel Droste zingt op veel verschillende manieren: van grunts tot gewone zangstem, zoals bijv. in de bonustrack 'The Light in the Weed'. 'Red Foam (The Great Storm)' is hun snelste en kortste song en bevat enkele mooie riffs. 'The Weedmen' is dan weer hun traagste en langste, alsook het meest doomy nummer. Het openingsnummer 'The Isle' maakt indruk door de grote contrasten en de mooie melodieën.
We kunnen zeggen dat ze de meest extreme kanten hebben opgezocht, alhoewel het een aangenaam en varierend album zonder zwakke momenten is. De teksten zijn geïnspireerd door het boek 'The Boats of the Glen Carrig' van William Hope Hodgson. Zes nummers en meer dan zestig minuten muziek. Wie zich de special edition aanschaft, krijgt er een 7" inch bij met daarop een cover (The Turn of a Friendly Card) van The Alan Parson Project.
Een plaat die ik zeker zou aanraden aan de liefhebbers van doom en progmetal.
Wim GUILLEMYN
01/09/2015
---
---